Anchor Quilt Top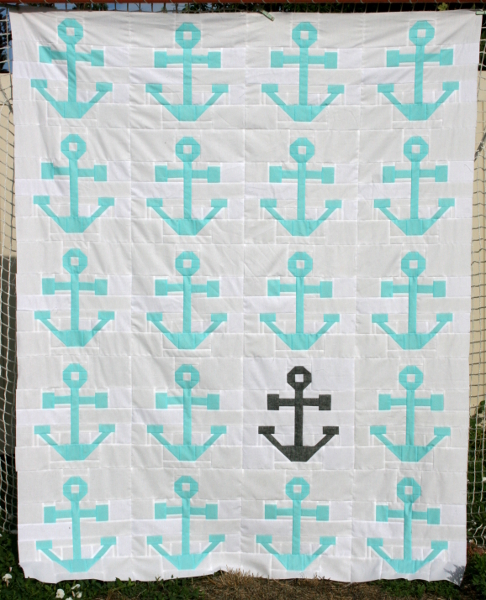 A few weeks ago I went on a search for a pattern to piece an anchor quilt block.  It seems that nautical style is really trendy right now and I'm liking the look.   Everything I found was an applique pattern which wasn't what I wanted.  I sketched an anchor, did the math, and created my own pieced anchor quilt block.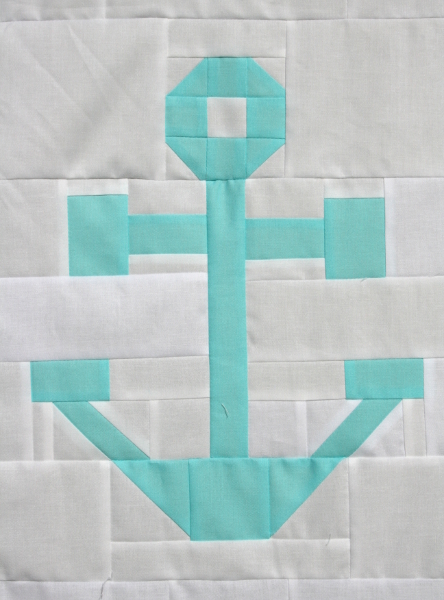 Then I made 19 more, including one from Essex yarn died linen in black.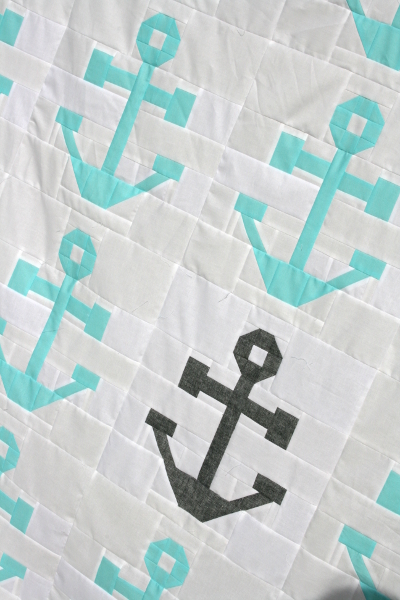 I especially love that black block, the way it makes everything stand out.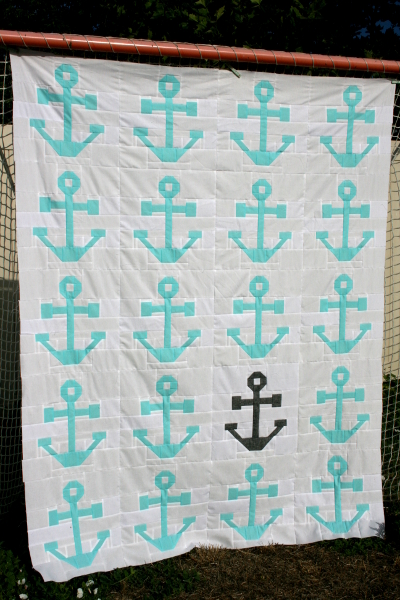 I'm giddy with excitement about this quilt top.  Each block is 14 inches square, so the entire thing measures approximately 56 inches across by 70 inches long.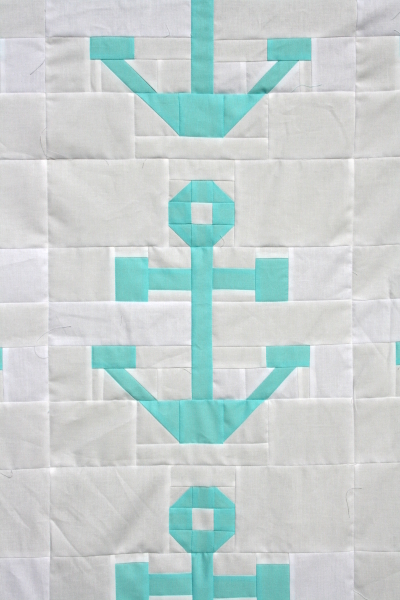 Lots of little seams.  A bit tedious, perhaps, but not difficult.  Tutorial coming soon!  In the meantime, I'm working on a backing!
*UPDATE:  Tutorial is finished!  You can find it here.
Jennifer
Linking to Freshly Pieced