Early Bird Quilt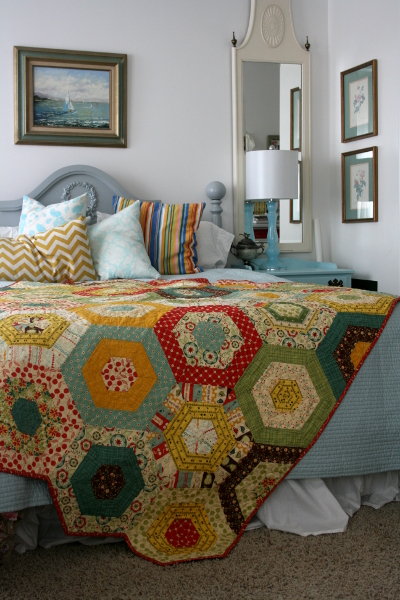 Another quilt finished!
Almost two years ago I posted pictures of my Early Bird quilt top, and it's hung in the closet ever since.  Until last month, that is, when I summoned the courage to try an all over free motion quilting design on it.  I actually quilted this quilt before quilting my On a Whim quilt, because I wanted to practice on something I wasn't as attached to.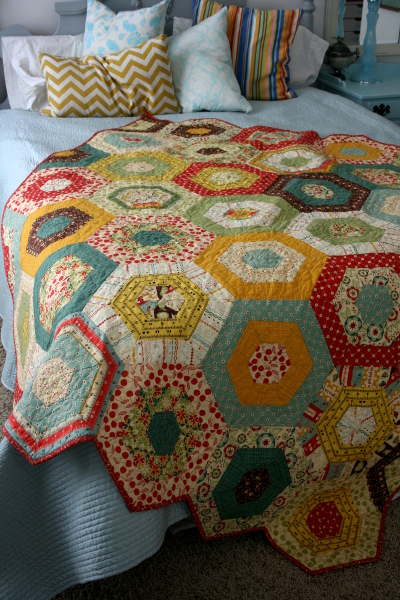 The quilting went far better than I anticipated and I succeeded in making myself love it all over again.  In some ways this quilt feels more "back to school" than just "fall", perhaps because of the ruler prints in it.  Either way, it's perfect for this beautiful time of year.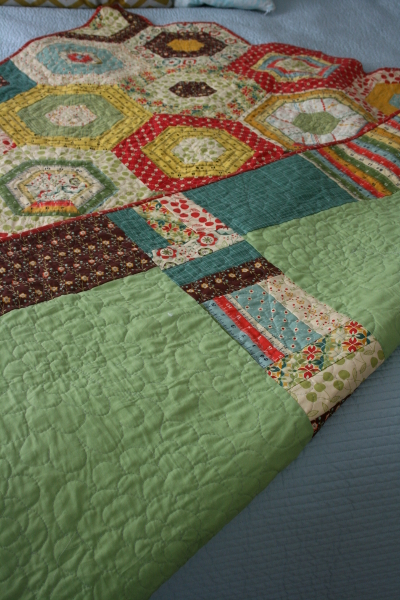 For the backing I used a solid green with a couple of strips of pieced scraps for added interest.  I love how well the flower quilting shows up on the green.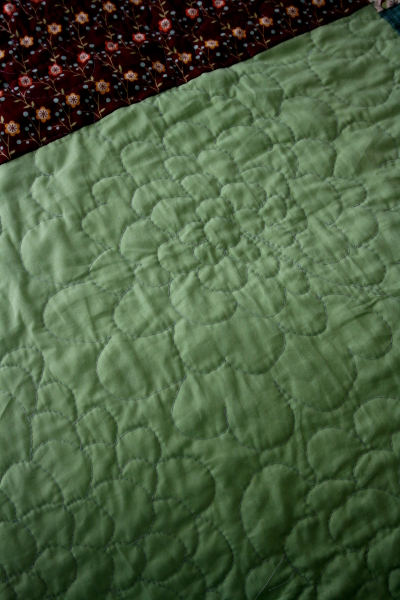 Another favorite detail on this quilt is the zig zag edges on two ends of the quilt.  It makes me smile.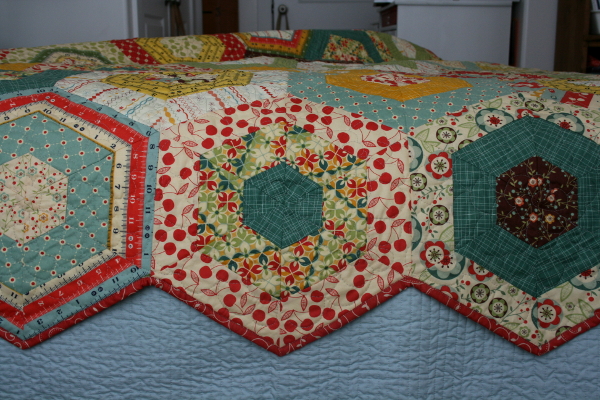 The whole thing makes me smile, actually, and fills my heart with joy and gratitude for the privilege of creating things.  I am grateful for the talents of others and the beauty that blesses my life, grateful for the opportunity to make things that I can wrap around my loved ones to warm them.  Grateful for useful, beautiful things.  Grateful for the opportunity to learn new things, try things we've never tried, and to improve.  Grateful for that small place deep inside me where determination lives.  For color, texture, design and pattern.  Grateful for all of it.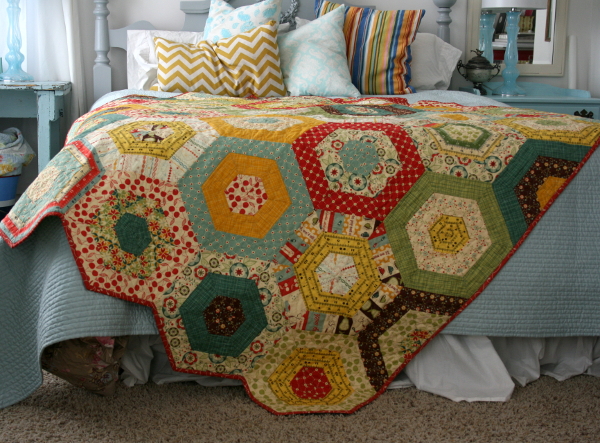 A simple red print from my stash was used for the binding and I'm very pleased with it.  Pleased that at last it's finished and in use around the house.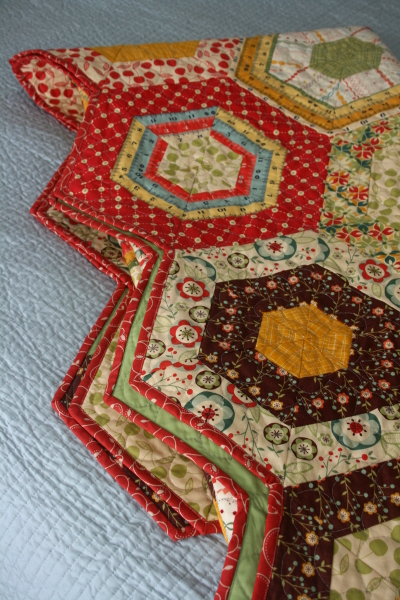 Stats:
pattern:  Merry Go Round by American Jane
fabrics: Early Bird by cosmo cricket, and some Tailor Made
quilting:  allover flower design, taught in Free Motion Quilting by Angela Walters (Flower Power is what she calls it.)
size:  approximately 65 x 74 inches