Scrappy Hunter's Star – a finished quilt
I finished my Scrappy Hunter's Star quilt and it sure was fun to do!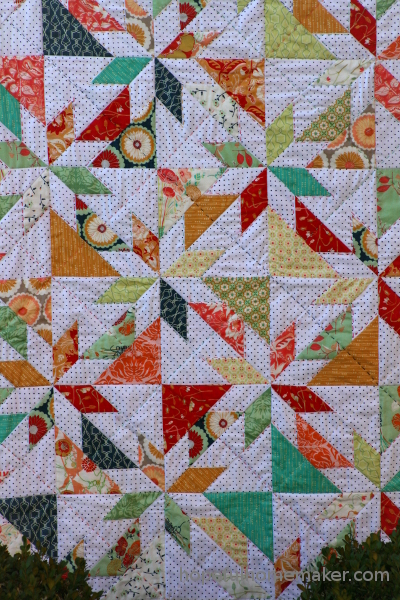 I love the colors in the Reminisce fabric collection by Bonnie Christine.  This scrappy hunter's star quilt was made from a layer cake plus 2.5 yards of background fabric.  The tutorial is here.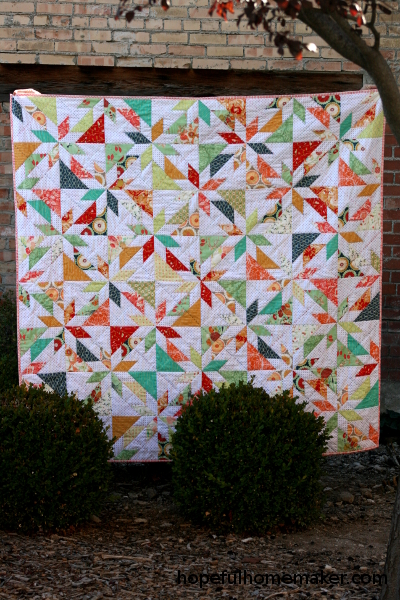 The quilting on this quilt is done by machine and by hand.  First I stitched on the seam lines between all the blocks, making a basic grid of quilting before adding any hand stitching.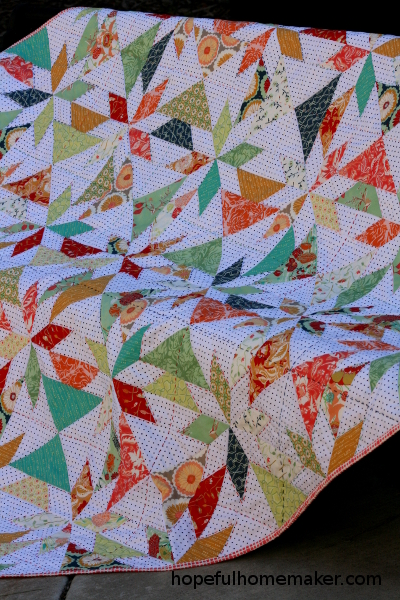 This quilt is my first experience with adding "big stitch" hand quilting with Perle cotton thread.  I stitched around each star, alternating the inside and outside of each diamond to keep the stitching in the background fabric for better visibility.  I also used a variety of colors to do it.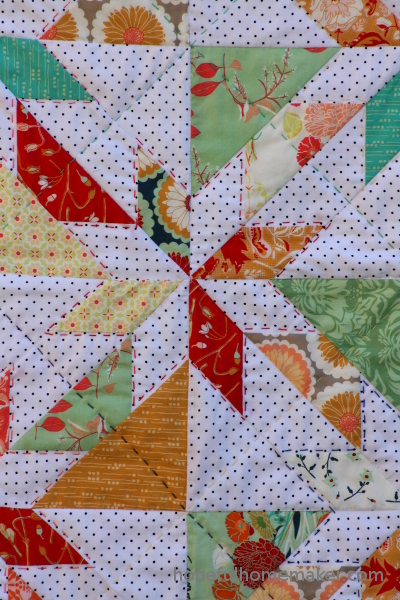 After stitching around the stars I added diagonal lines, again in a variety of colors, to finish it off.  I love the way it looks, and how it invites you to look a little closer.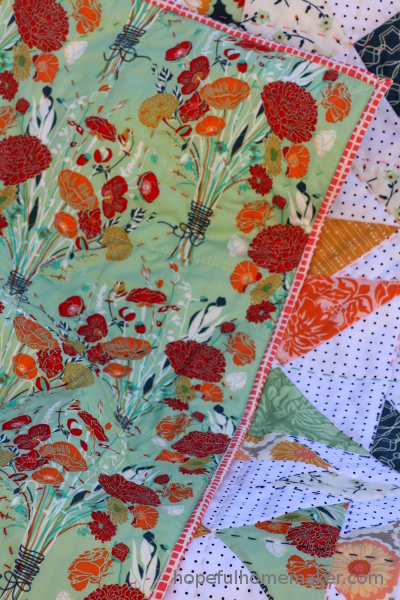 For the backing I used my favorite print in the collection, a gorgeous floral bouquet.  I went back and forth about the backing and when I found this print on sale, I went for it.  The binding is another Art Gallery basics print, a coral pink squares print that finishes the quilt beautifully.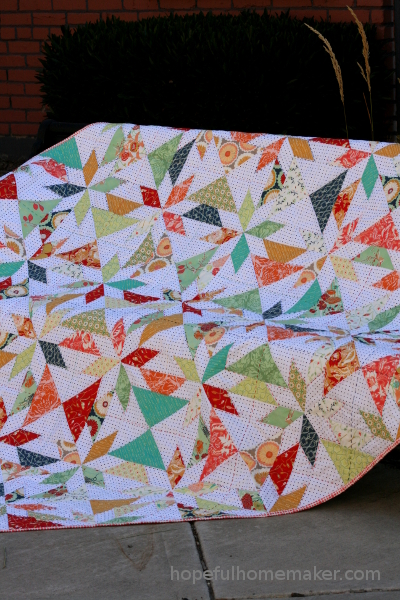 Happy Sewing!
-Jennifer