15 Minutes of Play – Aqua improv blocks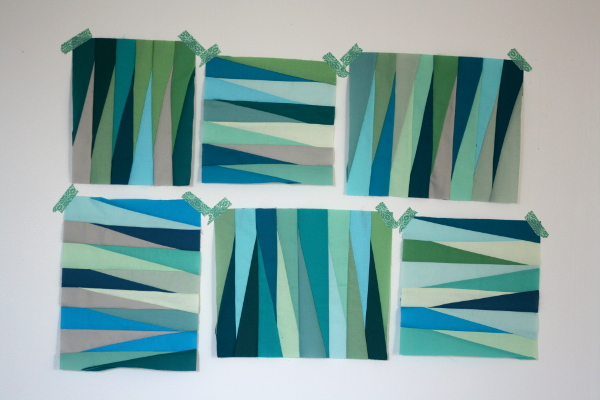 I have had a small stack of crazy skinny triangle shaped scraps sitting for years.  They were the last leftovers from my Water and Sky quilt, and the second one, and finally this lone starburst.   Two quilts and a pillow is pretty good for one fat quarter bundle!  I didn't see how I could possibly use the scraps for anything, but couldn't bear to get rid of them, either.  If we were all colors, these would be me.
Motivated by Victoria Findlay Wolfe's challenge to do fifteen minutes of play, and also by my sister who regularly sews scraps together to make new fabric as she works on her projects, I've been pulling out random piles of scraps and sewing without a plan to see what happens.
These improv blocks are a result of that exercise.  I LOVE them!  I love the way the wonky points turned out, and the way the colors work together (nothing new there) and especially I love being able to do something with this last little bit of some favorite fabrics.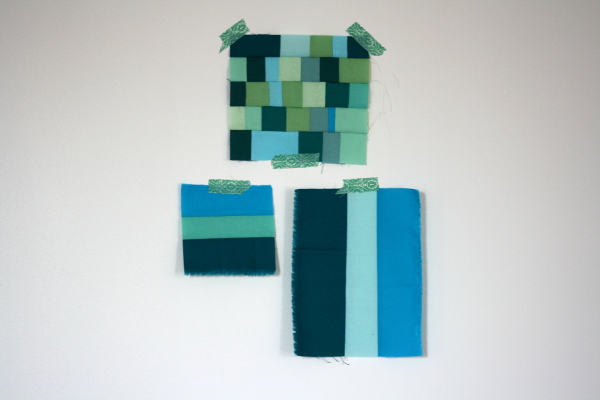 There were a few square and rectangle pieces in with the other scraps so I sewed them together as well.  The question I'm asking myself now is, do I put all of these blocks together in one mini quilt, or do I add them to some other improv blocks I'm sewing for a big scrappy quilt someday?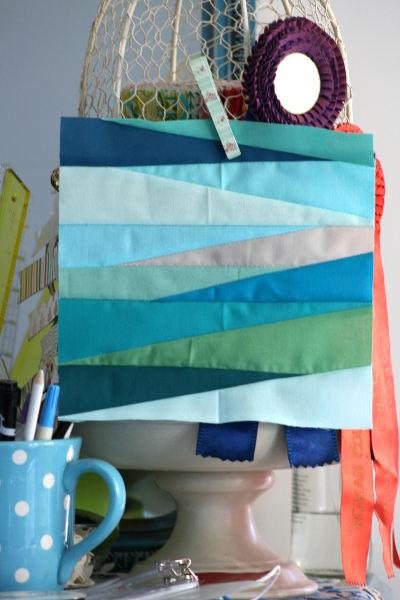 This little block is destined to become it's own tiny mini quilt.  It's my favorite, and I think I'd like to live there.  I've got it hanging in a random spot in my sewing room so I can see it while I wait for inspiration to strike on how to quilt it.
It makes me so happy to be using all these pieces!  I'm SO glad I didn't throw them away when I thought surely they were useless.  How about you?  Do you save scraps?  How small?
Jennifer