Catenary Quilt Progress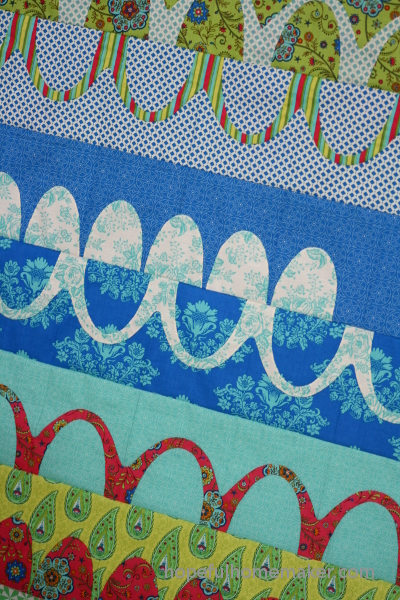 Slowly but surely my Catenary quilt top is taking shape.

I started this applique project

about a month ago and have worked on it steadily in quiet moments.  I now have ten of the fourteen applique strips complete.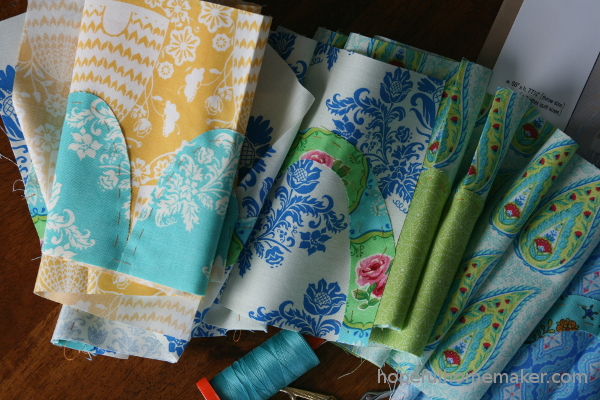 Until now I have cut and basted only one row at a time, but with only four left I couldn't resist getting them all ready to stitch.  I'm so close!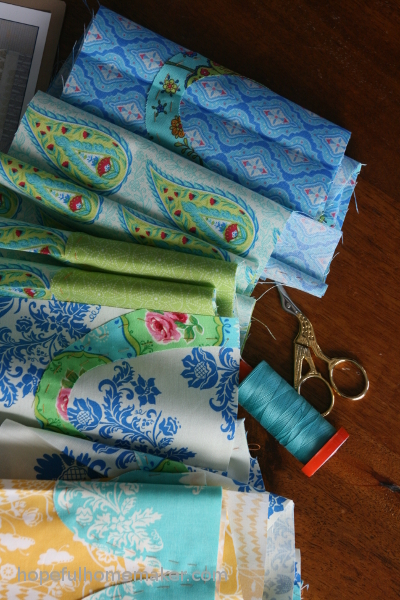 The lovely blues in the Summer House fabric range (by Lily Asbury for Moda, years ago) have been cheerful company and a feast for the eyes as I work.
I decided to assemble the quilt top as I finished each section, to keep them in order and to see how the overall composition looks as I go.  It also means that I only have six more seams on my sewing machine and the entire quilt top will be finished.  I like that!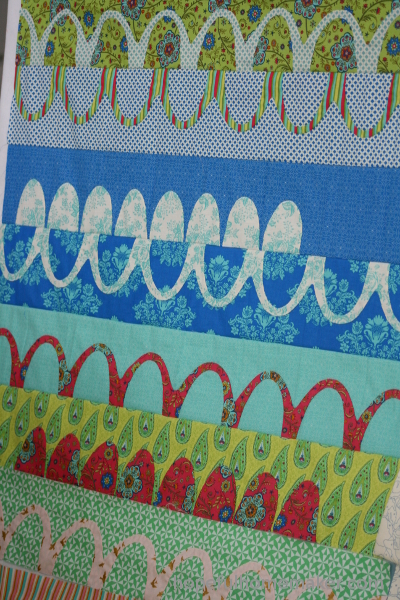 Fingers crossed for a finish in the next week!  I have another applique project to start….