State Flowerscape and EPP
Remember my State Flowerscape quilt?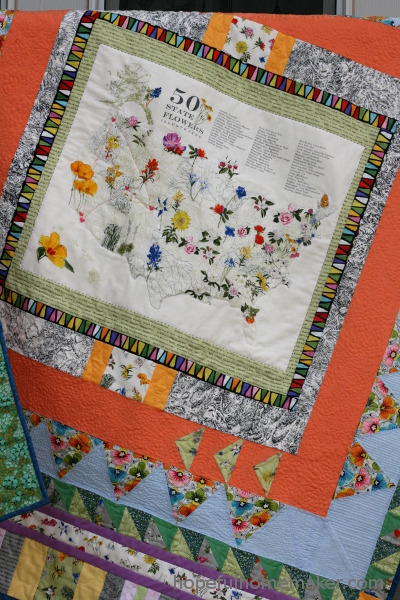 The more I sewed with Kristin's lovely fabrics, the more I thought about trying to fussy cut the 50 Nifty print to showcase a particular flower.  Since I am a Colorado native, naturally my first thought was to use the Rocky Mountain Columbine.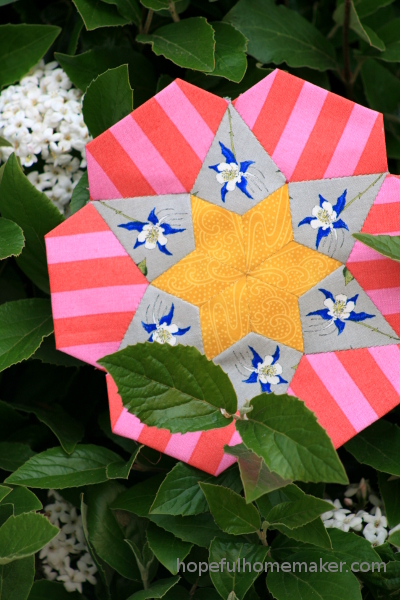 I was not disappointed!  It happened that I'd recently decided (rather impulsively, I might add) to join the Ice Cream Soda EPP (English Paper Piecing) quilt along that Jodi had started.  My first set of shapes arrived and were the perfect size for the columbine.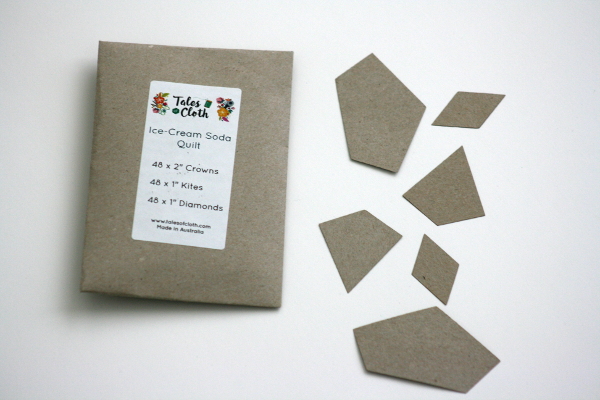 The only previous experience I've had with EPP was the Sweet as Honey beehive I designed for Bonnie Forkner's blog hop.  It is still a favorite project and hangs in my sewing room.  I look forward to getting more practice with these ice cream soda blossoms and hope to have a really awesome quilt to show for it when I'm done.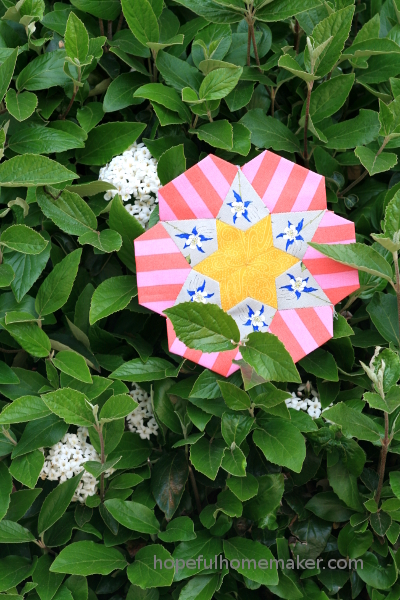 In this, my first block, I'm happy with the contrast in color and with my novice attempt at fussy cutting the flowers.  Most of all, I am excited that the state flowers work so well with this kind of project.  One more reason to buy that awesome print, and more proof that different fabric styles can mingle quite nicely.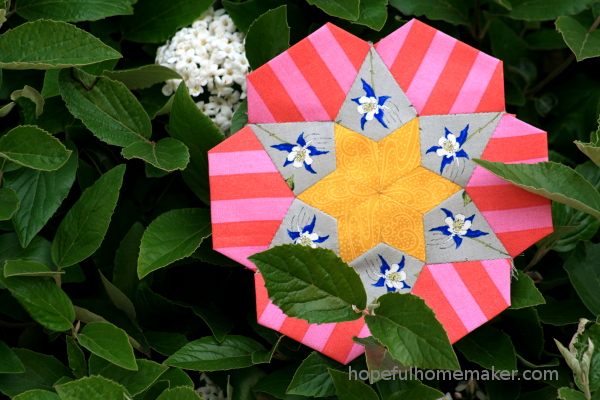 Want to win some fabric?  Over on Instagram I'm sponsoring a giveaway for one of the State Flowerscape map panels and a bundle of coordinating fat quarters, including the awesome print these columbines come from.  You can find me there @hopefulhomemaker and comment on that post to enter. (please note that the giveaway is being hosted entirely on my Instagram account, NOT here on my blog)  The giveaway will end on Friday May 5th.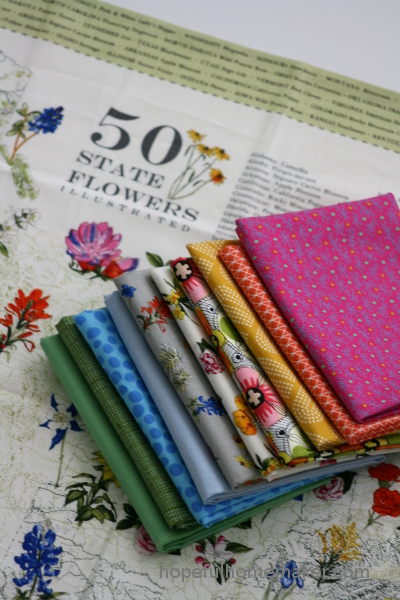 Have a great day!
Jennifer