Favorite Pie Making Tools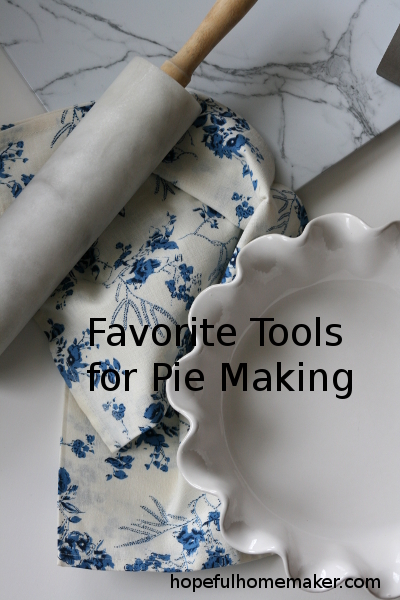 Over the years I've made a lot of pies.  I now have a small collection of tools I love to use when I make a pie, and today I'm sharing them with you!  So without further ado, here is the Hopeful Homemaker list of favorite pie making tools!
Of course, the most important part of any pie is quality ingredients (including good baking flour) and good flavor, but these tools make pie-making easier and more fun.  They are durable (I've had all of mine for years) and beautiful.  What tools can you not do without when you're baking?  Please share in the comments!
Happy baking!
Love, Jennifer