Everglade Quilt Blocks
It's no secret that I love Carolyn Friedlander's patterns, so it shouldn't be a surprise that I started another one.  I've had my eye on the

Everglade pattern

for some time.  I was so excited to pair these fabrics with this pattern that my Everglade quilt blocks came together very quickly.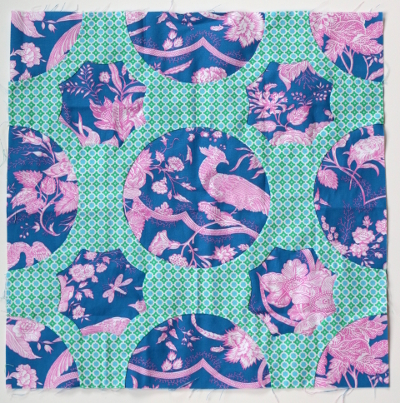 I am drawn to using pattern on pattern in my quilts lately.  I'd like to learn how to do it well, and with this pattern I'm experimenting with it.  Jennifer Paganelli's fabrics are vibrant and colorful, and busy enough to challenge me.  Most of the prints in these blocks come from two of her collections, Sunny Isle and Hotel Fredericksted.  You know that feeling of having a fabric speak to you, and cause a deep emotional response in you?  I love it when that happens, and I felt that way about the colors and designs of several fabrics in these collections.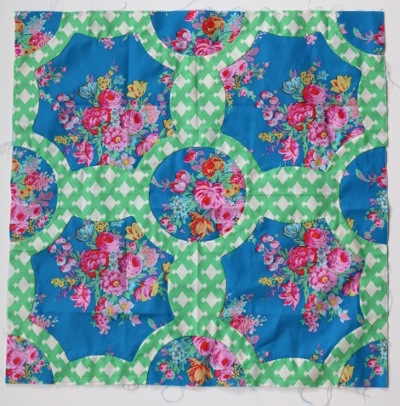 That blue!  This floral makes me want to buy yards and yards of it.  The florals themselves are gorgeous, but the blue is what makes my heart sing.  It's similar to the blue background in my

Lucky Lone Star quilt

, which also makes my heart sing.  I can't seem to get enough of that blue.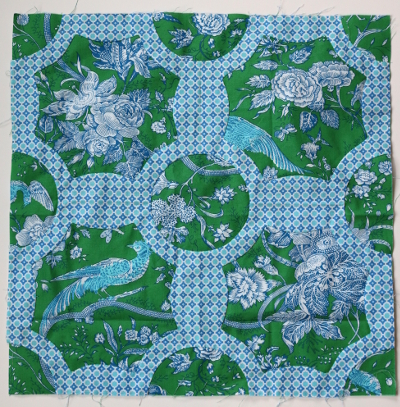 In the Hotel Fredericksted collection I particularly loved the bird print in green.  It's fun when a design surprises me like that.  (Confession:  I may have ordered more of it when I found it on clearance…)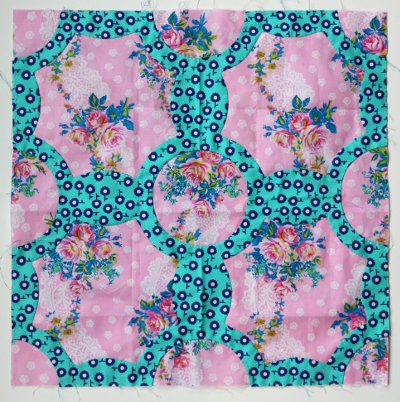 The Everglade quilt blocks are all the same size, but the pattern has templates for three different sizes in the trellis design.  It takes some time to baste and applique them all, but I enjoy hand applique and it travels easily.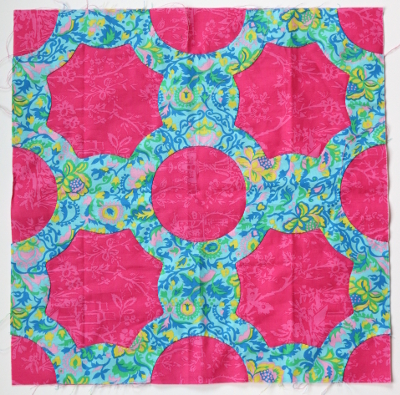 One print, the yellow bird, is by another designer.  The yellow is a little bright but I'm embracing it.  I like the contrast in this block with the deep orange background.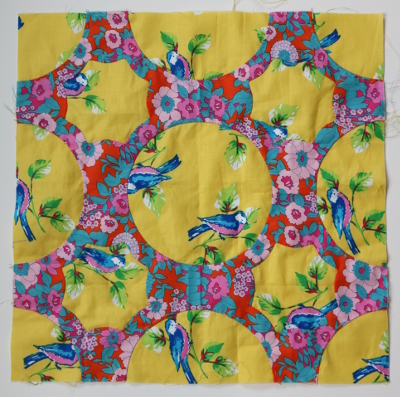 These blocks were finished while I wait in the car to pick up my kids, or while they are doing homework, or while we're watching a movie as a family.  It gives me something productive to do without being a distraction.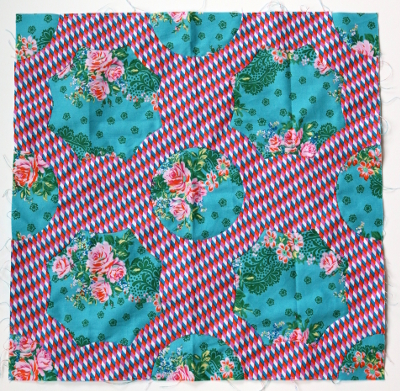 The floral print below is another favorite of mine, in every colorway.  Again, I'd like yards and yards of it…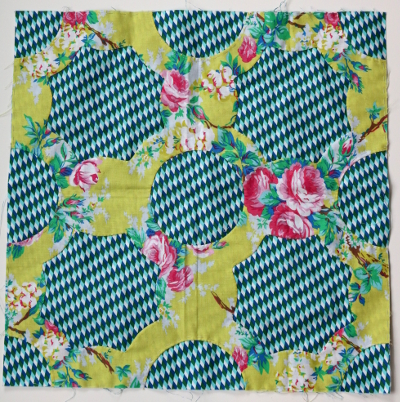 These are eight of nine 17″ blocks that make up the bulk of the quilt.  I have one more large Everglade quilt block to finish, and then a few smaller ones.  I'm excited to put all of them together in one very colorful quilt!