Holiday Quilts: Giant Hunter's Star
Last month's

quick holiday quilt tops

are now finished and in use.  I waited for our first real snowfall to photograph them, and it was worth it.  I enjoyed making these quilts!  When I wrote my

Giant Hunter's Star pattern

, I wrote it with an option for using fat quarters, but I hadn't made one for myself.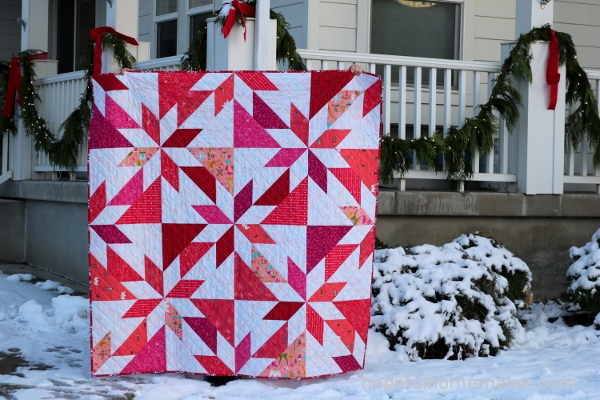 I split a fat quarter bundle of the Alison Glass Holiday collection into two different colorways and made a Giant Hunter's Star from each stack.




The blue/green/gold colorway is such a pretty combination.  I love the festive feel of both quilts, without them being strictly red and green.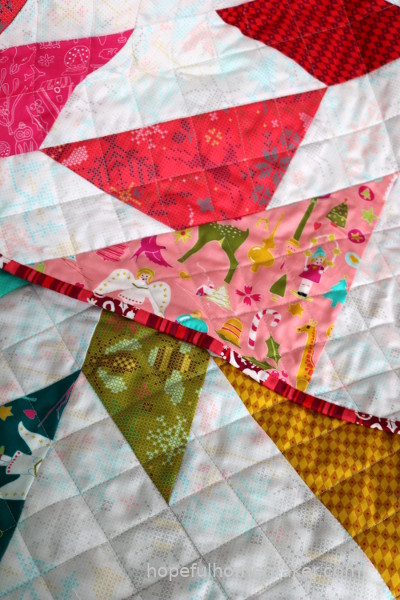 Each quilt is quilted with straight lines in a diagonal crosshatch pattern.  I followed seam lines where I could and used my

hera marker

to make crease lines for all the others.  It was a relatively fast and simple way to quilt them.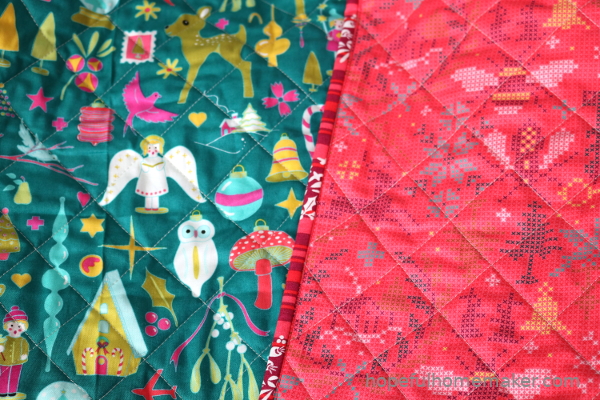 I have two favorite prints in this collection, the Kitschy print (left) and the Crossed print (right), so I chose one of each to use on the backs.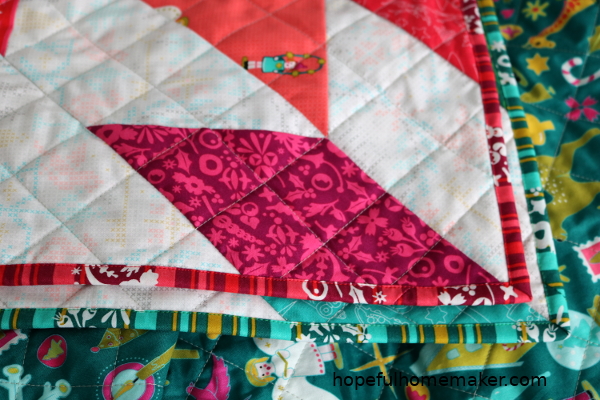 For my binding I used the same print on both quilts because I like the stripe.  It's called Stripe (surprise, surprise!) and works great as a binding.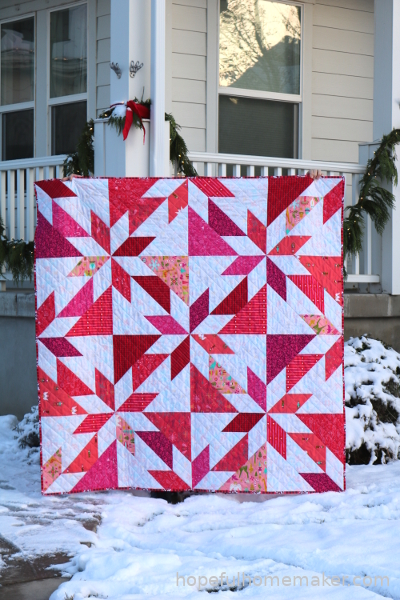 Now I'm two quilts closer to my goal of having a Christmas quilt at the foot of every bed this holiday season.  It feels great to finish them up, and they were fast, fun projects.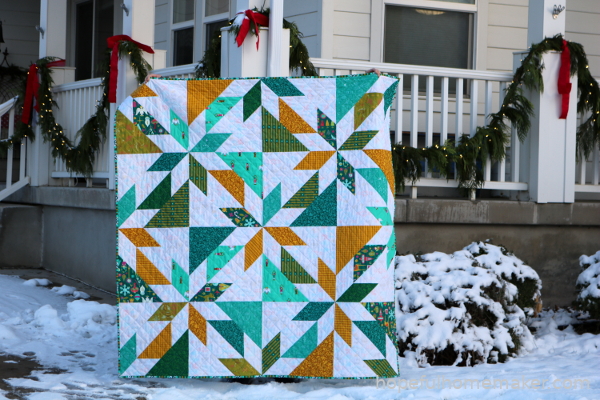 If you're looking for a quick quilt to make, this pattern is fast and fun, and

available here

.