Christmas Color Stack Quilt
My frantic efforts to finish up Christmas quilts continue.  I haven't quite reached my goal of a month with a festive Christmas quilt at the foot of each bed, but I'm really hoping to finish them this year so I can enjoy them next year.  I keep saying this is my gift to my 2020 self.  I made my Christmas Color Stack quilt top last year, and now it's a finished quilt!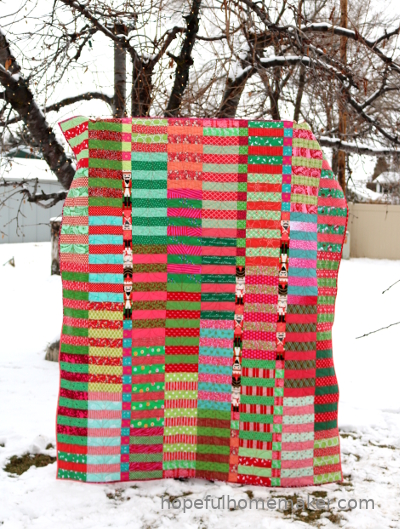 I still love the colors in this one.  It's a mash-up of all the reds, greens, pinks and plenty of blues with a few oranges thrown in for good measure.  Definitely not my most traditional Christmas quilt, but lots of fun.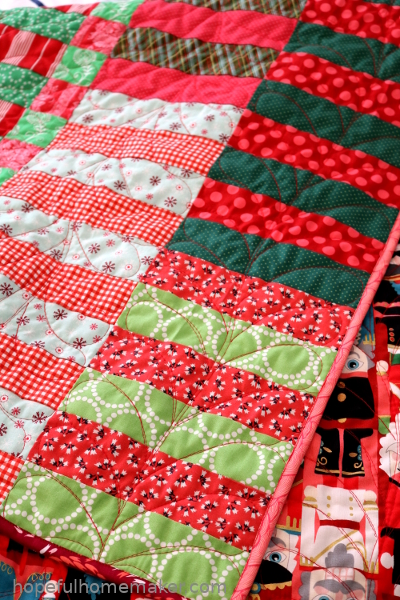 I decided to be brave with my quilting, and with thread color.  The bright red thread blends well in some spots and sticks out in others.  I quilted long feathers in each row, going opposite directions from one row to the next.  It felt a little tedious when I was quilting it, but the more I look at it now, the more I like it.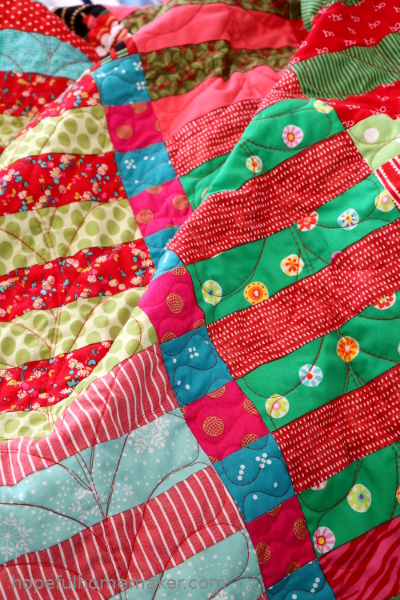 In the skinny rows I did a smaller pattern and it worked well.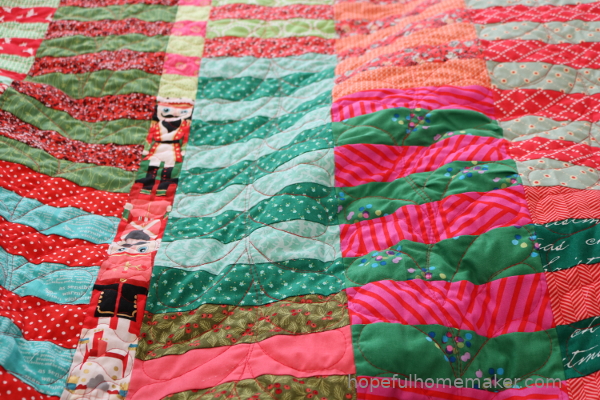 Overall the texture is great and we will enjoy this quilt for many years, I hope!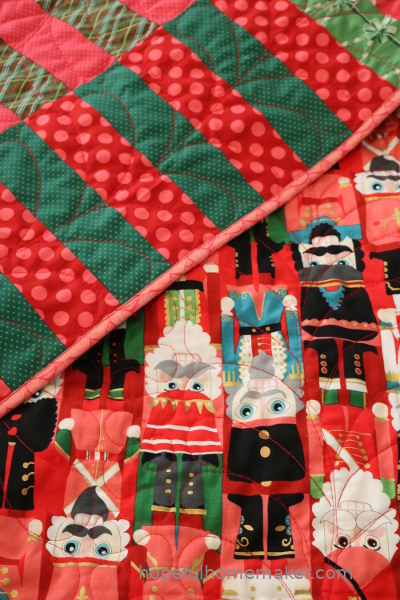 I used the same Alexander Henry nutcracker print on the back that I used in the inserted strips on the front.  This print was the original inspiration behind putting ALL the colors in the quilt top.  I made a scrappy binding for this one.  It is finished by machine to save me time in an already crazy week.
My Christmas Color Stack Quilt is made using my Color Stack Pattern.  I added measurements for the inset strip in my post about the quilt top.  It's a fun pattern that is easy to make!