January Quilt
As I write this, my children are curled up on couches for the first official "snow day" they've ever had from school.  The gusty wind has snow swirling in every direction, drifting across porches and driveways and mostly blowing horizontally.  It's cold and white and I'm thrilled we're warm and cozy inside.  Even my college student opted to drive home last night and ended up being with us for this unexpected free day.  While winter howls outside, I can't help but think that my January quilt is far more cheerful than this winter storm!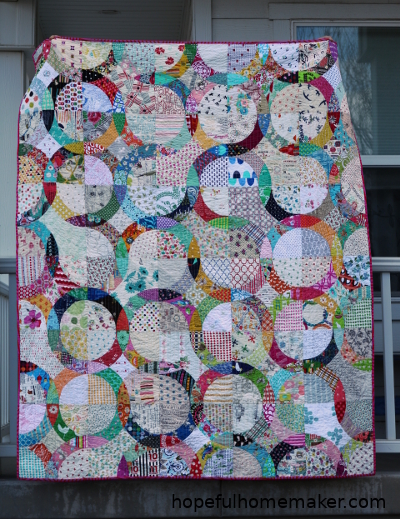 I quilted my January quilt top in time to gift it to my daughter for her birthday.  Every time she walked in my studio and saw these blocks in process, she declared it to be her favorite of all the quilts I've made.  It made perfect sense to give it to her.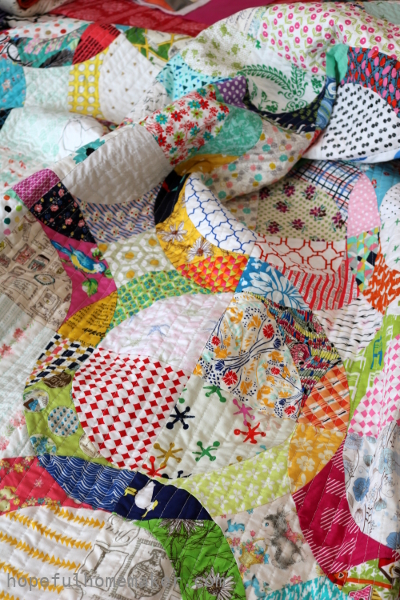 I still love straight line quilting, so I quilted this in lines just less than 1/2 inch apart.  The close quilting adds a nice texture to the quilt.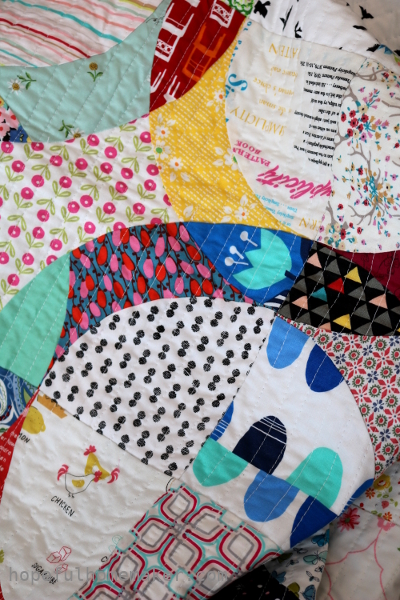 I love looking at this quilt.  It's like taking a memory walk through fabrics I've loved and sewn with over the years.  Many of the pieces in this quilt were the last I had of that fabric.  It makes me happy to see them in this quilt.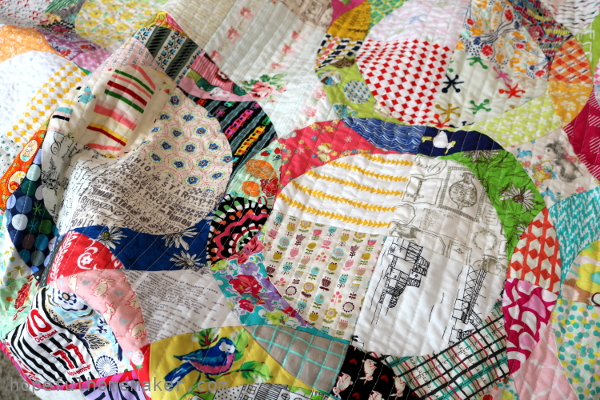 I chose the backing for this quilt before I started it, an unusual thing for me.  I love the floral and the hot pink binding might be my favorite detail.  Most of all I loved the surprised delight on Anna's face when she opened it on her birthday.  I'm glad she loves it as much as I do.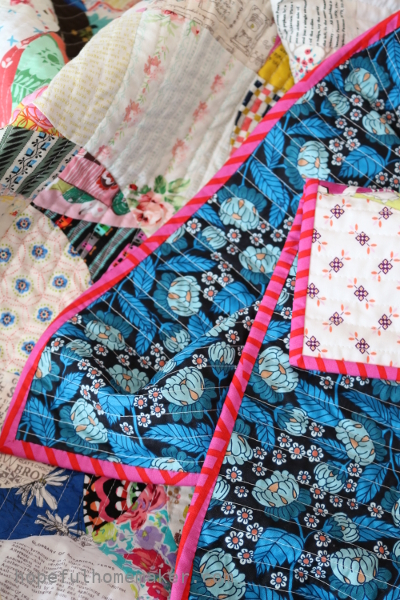 I love quilts and quilting, warmth on cold days, and color that makes me smile!
Pattern available here