Sawtooth Quilt
I'm sewing a lot of bindings on quilts lately.  With six students now learning from home, I'm spending most of my time helping them.  Instead of sewing at my machine I'm working on things I can pick up and set down at a moment's notice.  So now, after hanging in the closet for five years (yikes!) I've finished my Sawtooth quilt.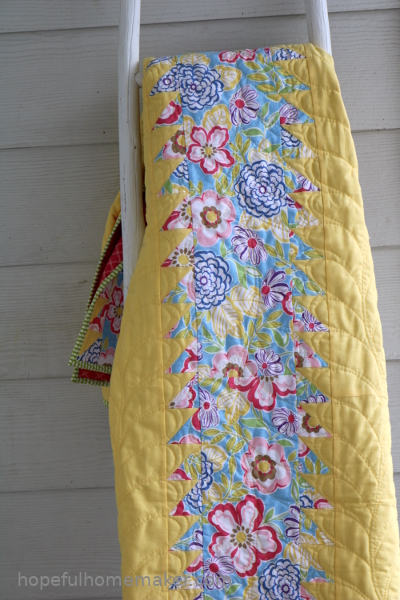 I don't remember what pattern I used to make this quilt top.  There's a great pattern for a sawtooth quilt in Denyse Schmidt's book,

M

odern Quilts, Traditional Inspiration



.  I quilted this back in December, before quilting my


Christmas Color Stack quilt


.  It was a good quilt to practice quilting feathers on.  All the feathers in yellow go one direction and the feathers in the floral fabric go the other direction.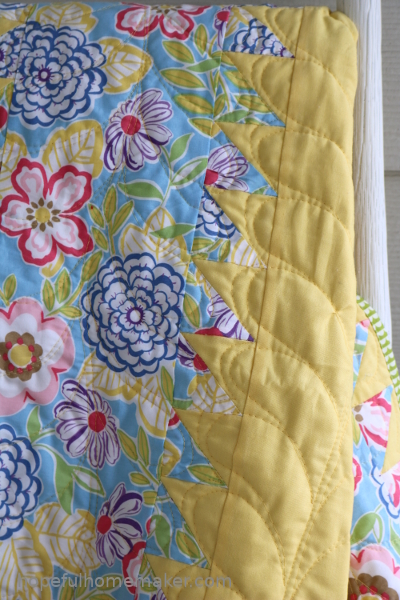 I particularly love the quilting in the yellow strips.  It shows up so well, and it feels like a happy color right now.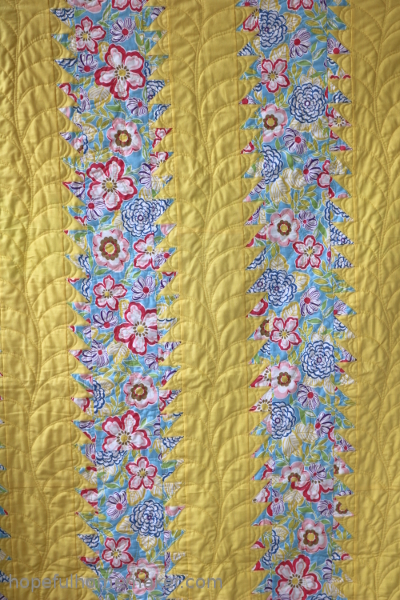 When I went back to my original post about the

quilt top

, I was surprised to read it and learn that I also planned to quilt this with feathers back then!  I'd completely forgotten, and it's funny that I made the same decision years later without realizing it.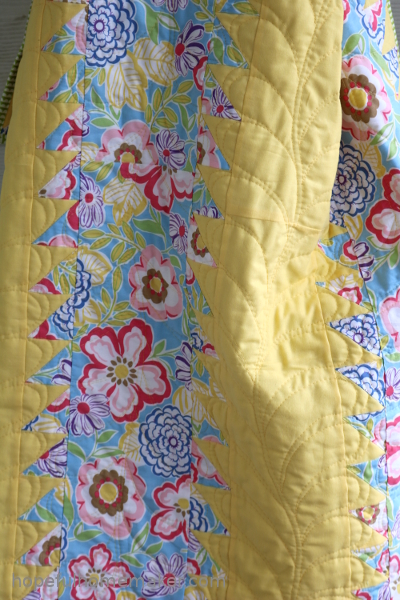 I'm also grateful that years ago I began the habit of making a quilt back for every quilt top as soon as I finished the top.  I'd even made the binding for this quilt and all three were hanging together on a hanger.  All I had to do was cut batting, baste it, and quilt away.  It's easier to quilt an old quilt top when I already have a backing made.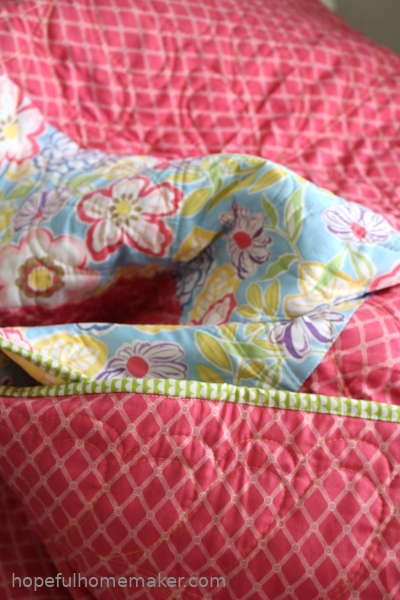 The back is a pink with a strip of the floral down the middle.  This quilt still lacks great contrast when you stand back and look at it (a great lesson I learned in making this, by the way). But it's pretty and useful and making me smile on a cloudy day!