HOME – My First 100 Day Project
I have always wanted to try a "100 Day Project".  It's an invitation to choose something you will work on every day for 100 days.  Most of the projects I've seen are creative:  sewing, drawing, painting, and so forth, but you could choose anything.  I have a short list of ideas I'd love to try.  While I have no idea who decides when it starts, a fresh 100 days kicked off on January 31st.  And since I can't stop smiling at the

cute tiny 4″ house

is from my new

HOME quilt pattern

, I decided to make 100 tiny blocks.  So here is the start of my first 100 day project, HOME.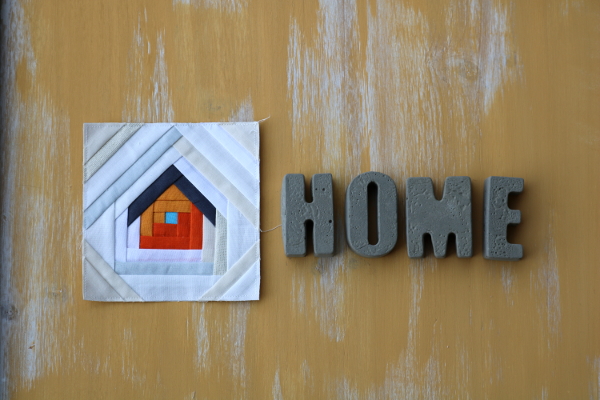 Guess why I've never jumped in before?  Two reasons, the first being fear of failure.  I don't want to commit and then quit.  The second reason is that I can't settle on a single idea, especially one that is realistic for 100 consecutive days.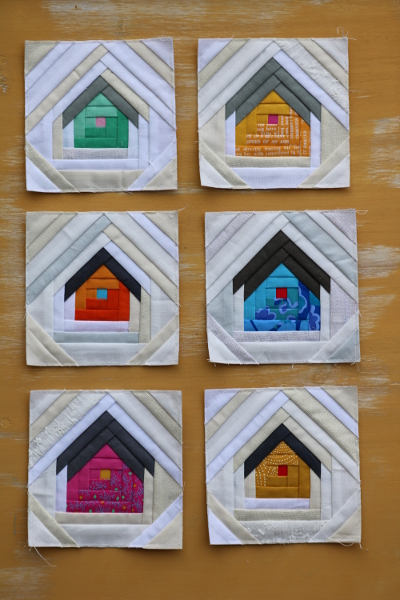 So far, I've got six HOME blocks.  I thought my first tiny one was cute… until I made an even smaller house inside the same block.  That littlest house is just over 1.5″ wide – so cute!  They are a lot of fun to make, but I may not make one every day.  I decided I will be ok with that, because even seven of these adorable little houses is better than one!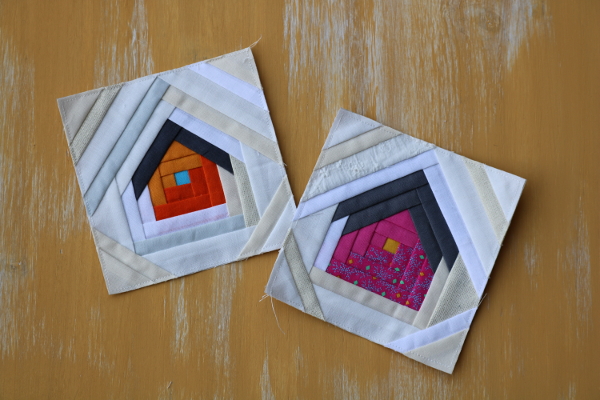 So my first 100 day project is NOT going to be about perfection, but it will be all about fun.  And tiny houses.  Honestly, I'm not sure I've got time for it, which is why I'm keeping my expectations low.  I'm using all scraps for this project, brights with a light/dark pattern in each house, and all the white/off white scraps I can find.  I thought I'd have plenty of them, but I'm burning through them faster than anticipated already.  Therefore, I'm giving myself permission to pivot and change things up if I choose to.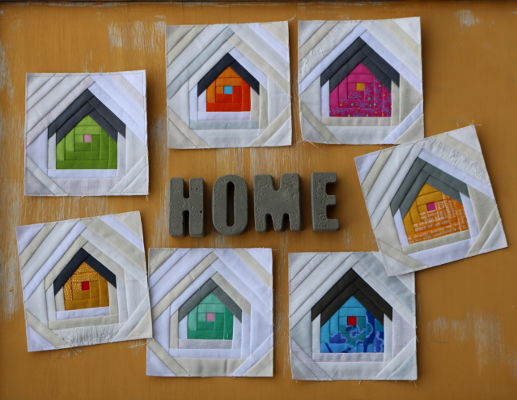 For now, though, aren't these adorable?  Want to make one?  The pattern is

available HERE

!