"All the Designers" Lucy Boston – a large EPP block
Confession: I started another English Paper Piecing project. I believe this makes 4 EPP projects in motion for me, including mandolin and ice cream soda. This one is an "all the designers" Lucy Boston block, and it's large.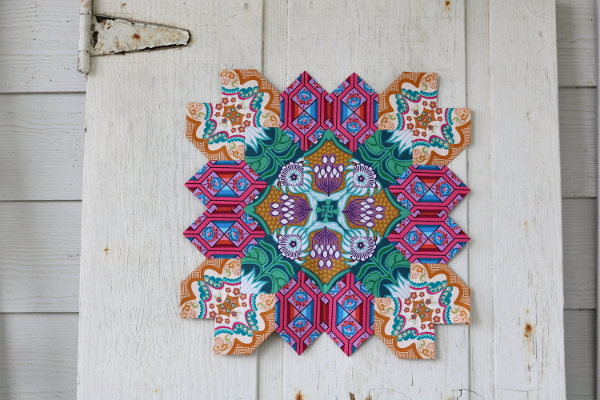 The longer I quilt, the more my eye looks for fussy cutting potential in quilts. The most fun part of this block was definitely choosing the fabrics and deciding how to cut them. I regularly set aside prints that would look great like this, and now I have a large stack of them to work with! I thought about limiting my fabrics to just one designer such as Tula Pink, but I decided to make this my "all the designers" Lucy Boston project. The fabrics in this block are designed by Joel Dewberry (green), Anna Maria Horner (pink) and Pat Bravo (gold). Some old, some newer, and they all look fabulous together.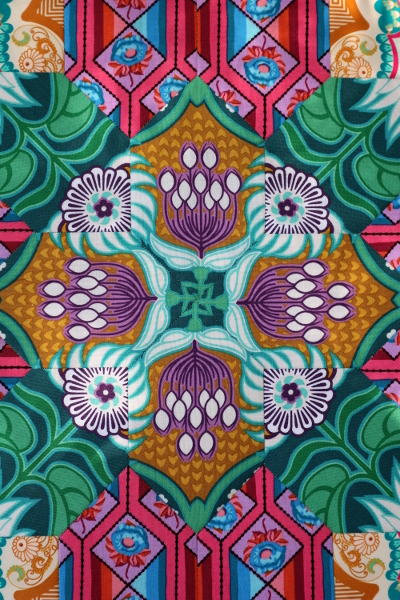 I am slowly improving my EPP skills through constant practice. Each morning I stitch a few pieces in one of my projects first thing in the morning. It's my "wake up" ritual and I enjoy it.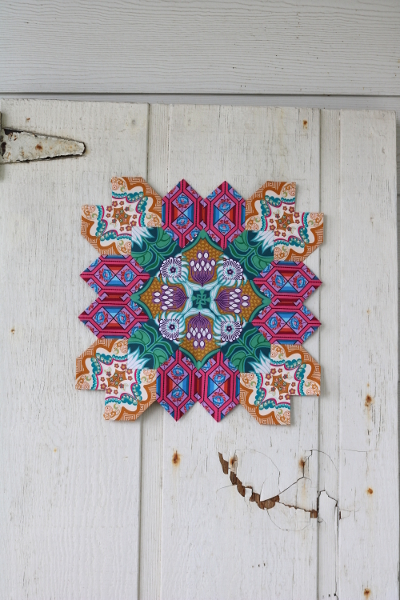 I really love these photos with my favorite old white door as a backdrop. Last year we had to say goodbye to one of my favorite places in the world – our family beach house. It provided countless memories and hours at the beach for 4 generations of my mom's family. When I made a final trip to help my Dad get the last of everything, we brought this old door back. It lives just outside my studio, and is a reminder of a place I've loved for as long as I can remember.
The sun came out and filtered through the trees as I was taking pictures. It made me smile, so here's one last photo of my pretty block: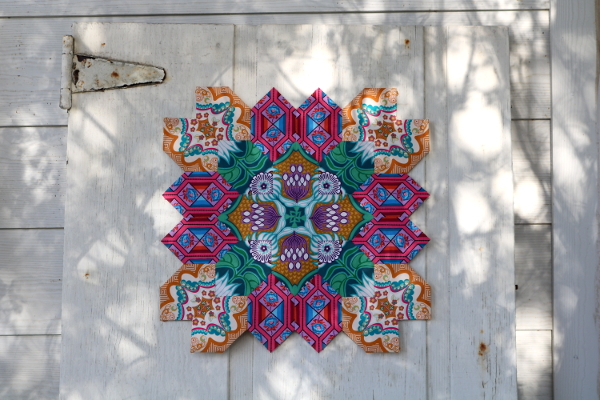 Happy Sewing,
Jennifer