Hunt Quilt Top with Mini Block
The story of this quilt top begins back in February 2020 at QuiltCon, when I took a class from Carolyn Friedlander using her Hunt quilt pattern. From the first time I glanced at the pattern, I pictured a smaller circle dropped somewhere in the large circles. So before I went to QuiltCon, I scaled it down, fiddled with angles and curves a little, and came up with my own mini version of the block. Fast forward to July 2022 and I have a finished Hunt quilt top with a mini block in it.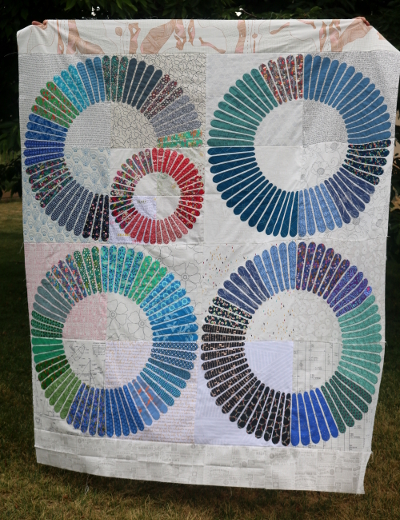 Just like my Grateful Melody quilt (finished this month as well), the Hunt quilt is an applique project. I finished the first of my blocks in 2020, in time to snap a few photos while we were at the beach house. This project was a quick one to sew, but the prep time was slow. Lots of hours spent basting all those little pieces!
You can see how the raw edge pieces line up next to each other and then the awesome gaps between them come as you turn under the edge and sew it down. So great.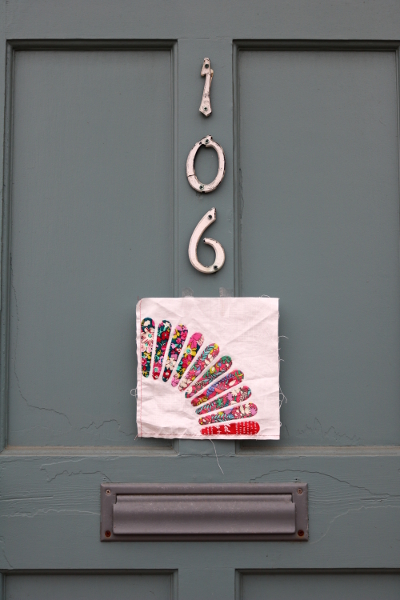 But that mini block has my heart. I used some of my most precious scraps in it.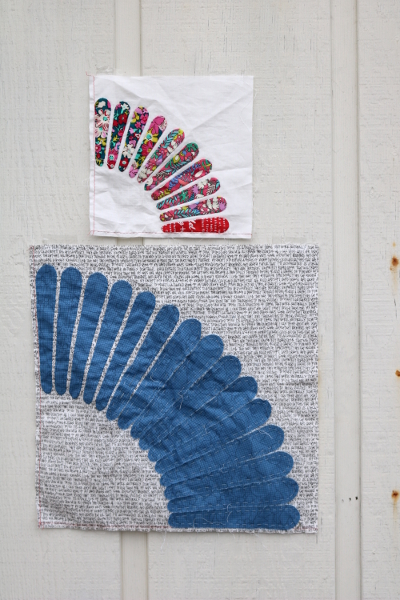 Although I cruised through the stitching once it was basted, it took me forever to prep all the blocks. I think I went months between prep. Overall this is one of my slowest applique projects ever. It happened in bursts. Then, finally, near the end I prepped everything and cruised through to finish.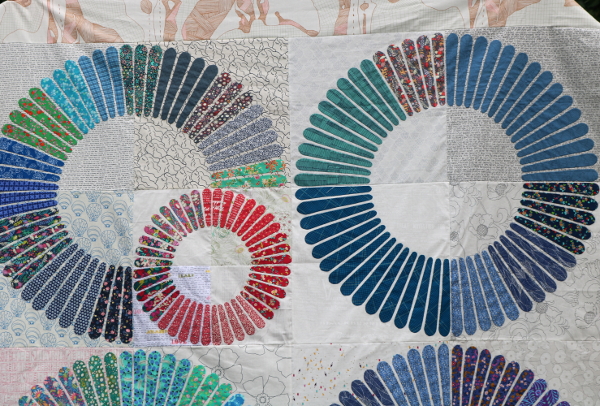 I love the mini gallery of gorgeous prints in this quilt top and am brainstorming ideas for quilting it. The mini circle quilting is planned, but the overall quilt I'm not sure about yet. Any thoughts?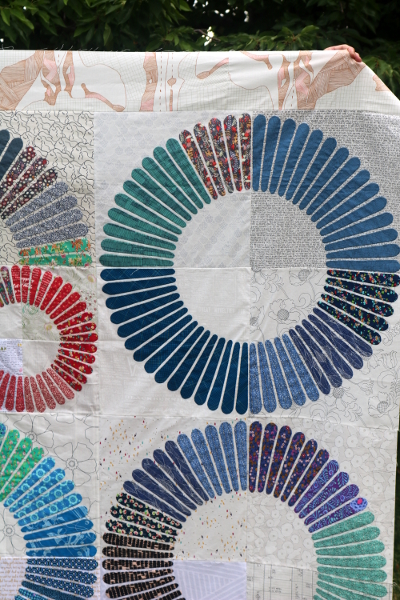 So that's where I'm at right now with applique. I love keeping these projects in my car and then finally, one day, I have a quilt top with almost zero time used in my studio. They feel like bonus quilts. Bonus quilts with extra travel and memories included!