Signature Quilt Block with Improv Flower Applique
I've mentioned my interest in creating my own applique designs before, and recently had a small-scale opportunity to do it. Instead of just signing a card, a group of us wanted to sign a quilt block for a dear friend who was moving away. I thought of the antique album quilts, and signatures on blocks. In the end, I settled on stitching an improv flower applique signature quilt block for the occasion.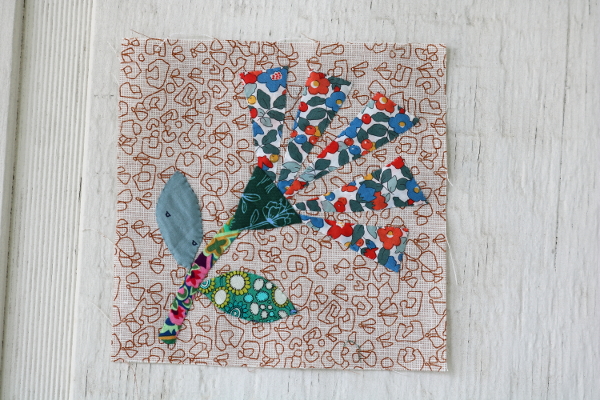 It's a 6.5″ block with flower petals that are more modern than realistic. I used a Liberty tana lawn floral for the petals because it was a piece I bought at QuiltCon 2022. Several of us went together, so I thought it would be a fun memory to include in the block. The leaves and stem were scraps from my fabric stash.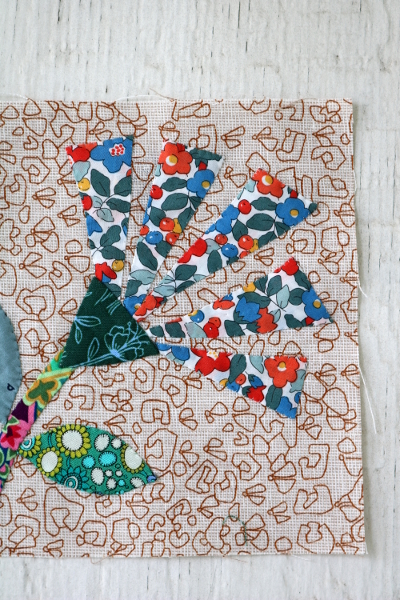 To make the flower, I simply cut 5 random wedges of fabric and arranged them so their points met closely enough to resemble a flower. I then appliqued it using the needle turn method to the background, which is a Carolyn Friendlander design. That's another QuiltCon reference, as we took a class together from her. The stem is a simple piece of bias, about 1/4 inch wide. All in all, this was a fun block to stitch and I enjoyed it immensely. I hope to make more!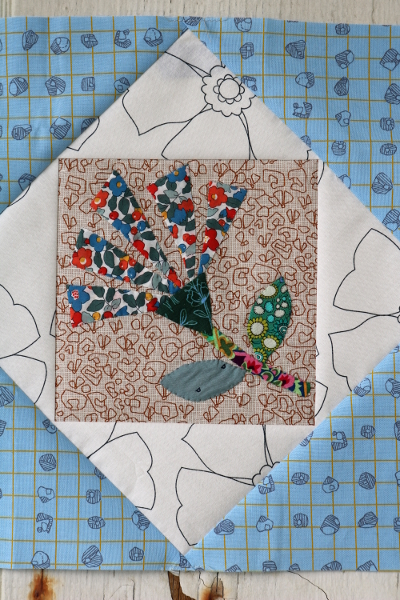 My little flower block wasn't large enough to be used as a signature quilt block, so I made it the center of an economy quilt block. The two prints are light enough to write on and still be easily read. I took this block and a sharpie to our last sew night with Amanda, and we passed it around for everyone to sign. I wish I'd thought to snap a photo of it then!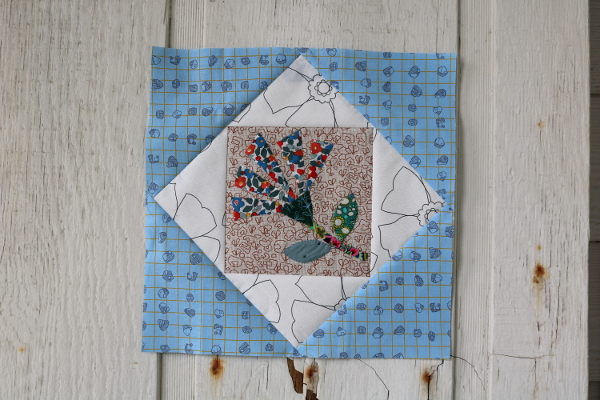 Happy Sewing to you!