Prosper in Conservatory
We took a trip to the beach over the summer and had a lovely time.  And of course, I brought along some stitching.  I had wanted to make

an updated version

of my Prosper Quilt when I finally

released the pattern

.  I love this version, my Prosper in Conservatory Crafts fabrics.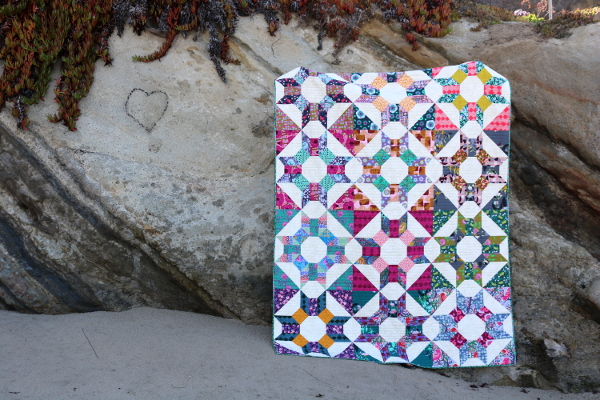 These photos were taken during an early morning walk along the beach with my husband.  When we found the heart on the rock it seemed like the perfect spot to pause.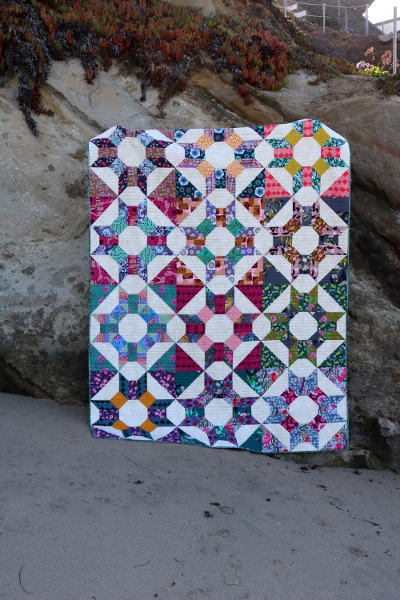 The actual sewing of this quilt top was back in 2019, and it has hung patiently in my closet ever since.  Lots of things went on pause for me in 2020, and it's nice to be going back through them all now, trying to finish up and enjoy them.  Prosper in Conservatory is no exception.  It waited until I was brave enough to put something I cared about on my (new to me) longarm, and then it got the organic straight line quilting treatment.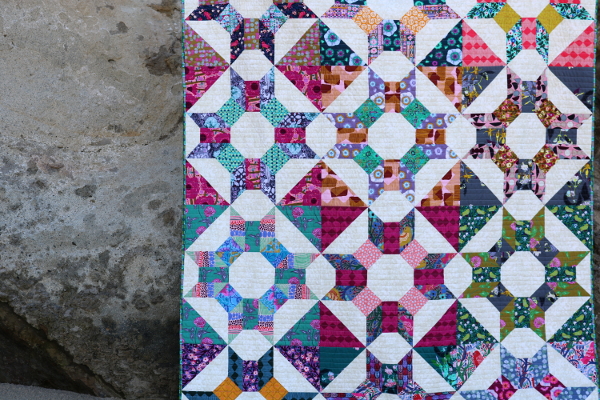 Most of the fabrics here came from the first release, called Chapter 1, from Conservatory Crafts fabrics which are curated by Anna Maria Horner.  I loved the whole collection and wanted to feature them.  Three years later, these fabrics are still gorgeous and so fun to look at.  They looked so beautiful against the beautiful cliffs of Laguna Beach.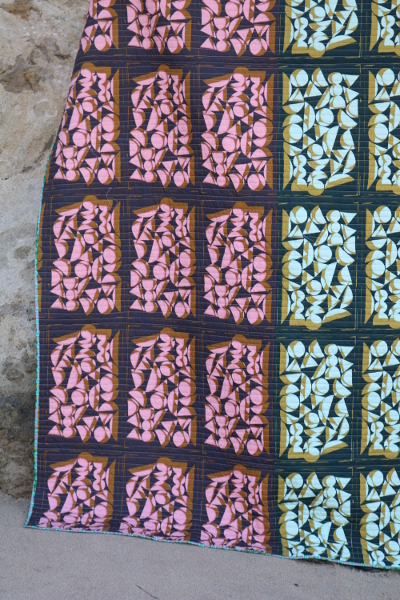 The backing is made from two colorways of the same print by Arounna Khounnoraj.  It looks blurry, but it's just the shadow on all the shapes.  This is one of my favorite backings ever, and so rich in color.  I have yardage of the black colorway stashed, too.  It will be amazing with applique, if I can ever decide what to applique on it!  For now, we're loving our new quilt!