Bow Quilt Block Progress
My first QuiltCon experience included a class with Carolyn Friedlander, where I first started my Hunt quilt project. I took another class from her at QuiltCon 2022 in Phoenix. This one is the Bow Quilt, and what a fun day it was! Several of us took the class together, and it did not disappoint. I now have 8 blocks complete and thought I'd share my bow quilt block progress.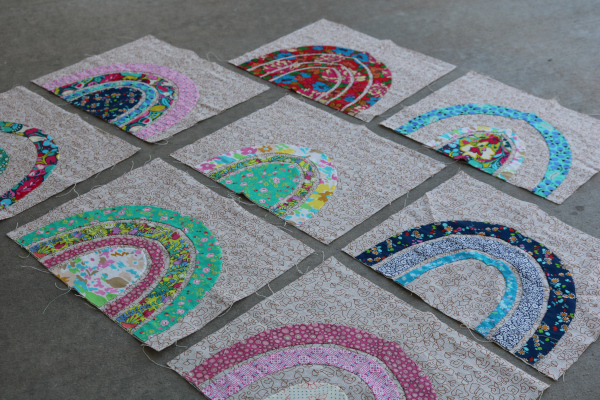 It's a fun pattern to make. As for skill level, I'd say this is a good beginner applique pattern with gentle curves and a simple design. It's fun to swap the fabrics with each other, and to leave gaps here and there.
I finished one block in class, this floral one below. It's the same fabric for all four arches. I like the way it emphasizes the skinny strip of background fabric visible between them. It would be fun to make several blocks like this, but as you see, it's the only one so far.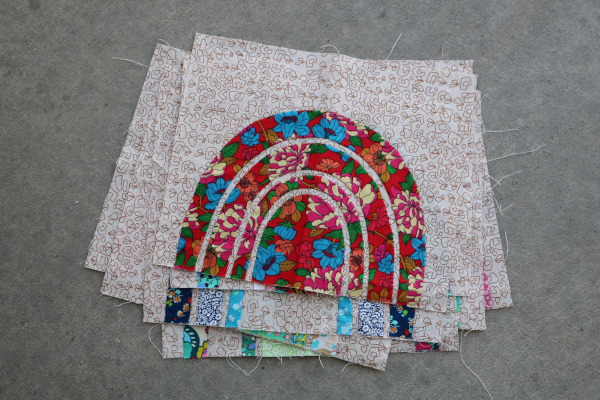 I wanted to challenge myself with color in a new way, so I chose a medium value background fabric. It's interesting how many colors also read as medium, so picking fabrics for this one has been fun. And challenging, as I planned. For instance, that pink on the outer edge of the top block below doesn't offer much contrast to the brown background. Still, I like it and am using it to add interest because at a distance there will be a hint of contrast that invites the eye to look more closely.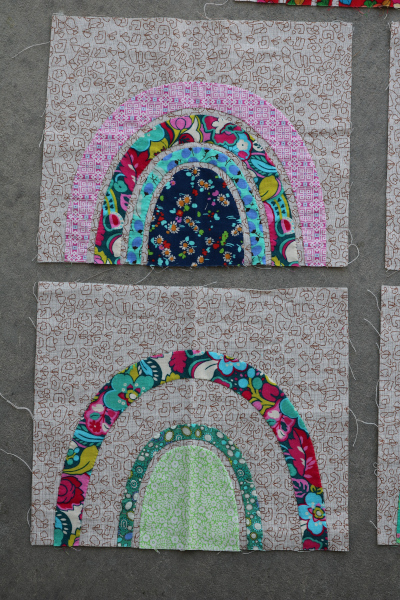 For the most part I'm using scraps from other projects. Lots of them are Sally Kelly for Windham Fabrics, as well as Liberty Fabrics. These are Liberty prints on cotton, and several of them are many years old. I have jealously saved every tiny scrap from those early cotton prints and really love adding them to projects.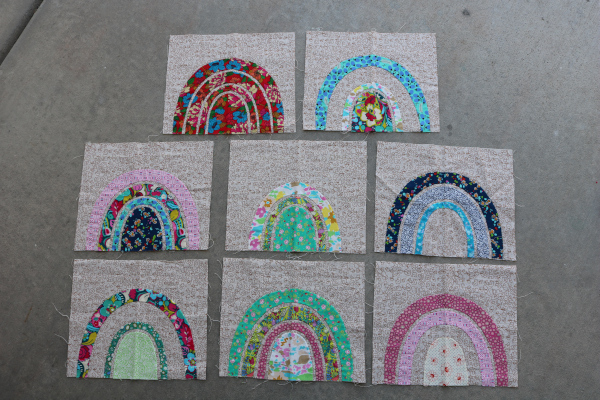 I've prepped several more blocks, so hopefully my next bow quilt block progress post will be for another 8 blocks. I believe I need 24 in total, though I'm tempted to make extra. Plus, I cut so many prints, I could probably make two quilts! I guess we'll see how much I enjoy stitching them.
Happy Sewing,
Jennifer