Ice Cream Soda Blocks 2nd Update
Hey there! I'm here today with some blocks from a project I haven't talked about since 2017. Oops! I have more long-term projects, especially hand sewing projects, than I probably should. But if they keep moving forward, that's ok, right? I'm here today with my second ever update on Ice Cream Soda blocks. This one includes 14 blocks.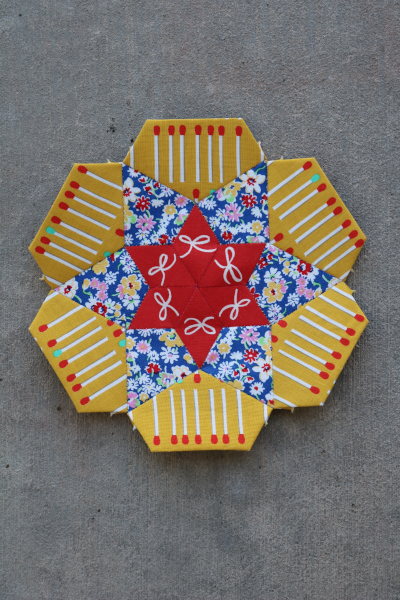 English Paper Piecing could become a real passion of mine, if I let it. Fussy cutting is fun! Putting together all these shapes in symmetrical designs teaches me more about fabric, design, and color. It's a great way to showcase special prints.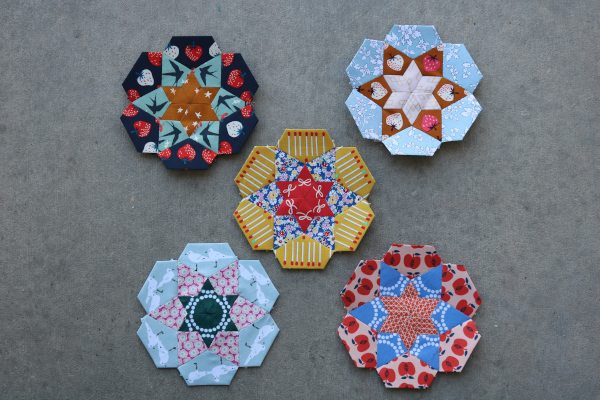 Most of these blocks include some fussy cutting. It showcases motifs, like the strawberries above, or creates movement and symmetry. The bottom two blocks above are both examples of that. And in some cases, it just makes for fun little images in the blocks like the mice in the top right photo below.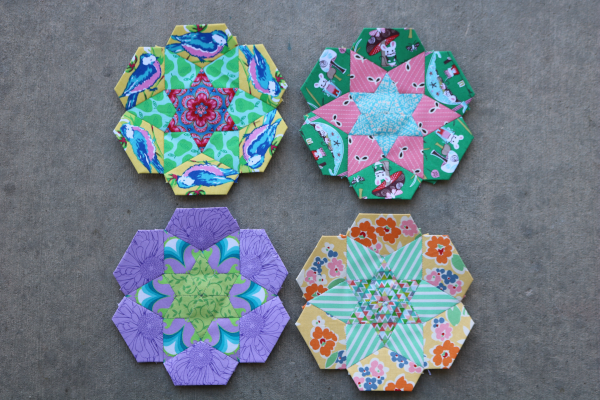 I also included bits of fabrics I like, just to include them in this quilt. If you haven't seen this pattern before, the Ice Cream Soda quilt is designed by Jodi at Tales of Cloth. She's an Australian quilter and I ordered the paper pieces from her. They're made from recycled paper and are, admittedly, a lot thinner than the pieces I get from Paper Pieces. I am hoping they're sturdy enough for a second make. We'll see! She also designed the Mandolin Quilt, which I just finished and am SO excited to show you.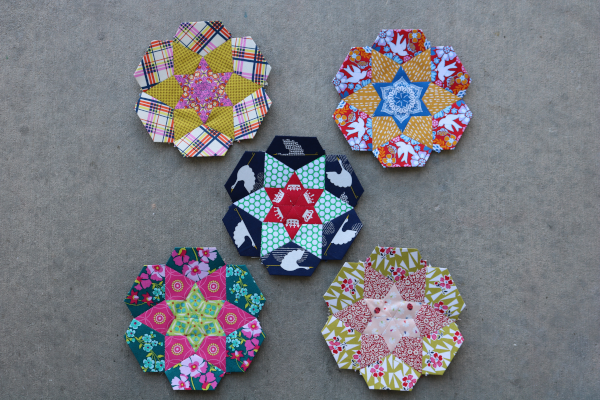 I have a few favorites in this group. Those tiny crowns remind me of Queen Elizabeth. (Side note: does anyone else want to make a quilt that honors her? I've got plans there!) And the storks are a precious print I've saved for years.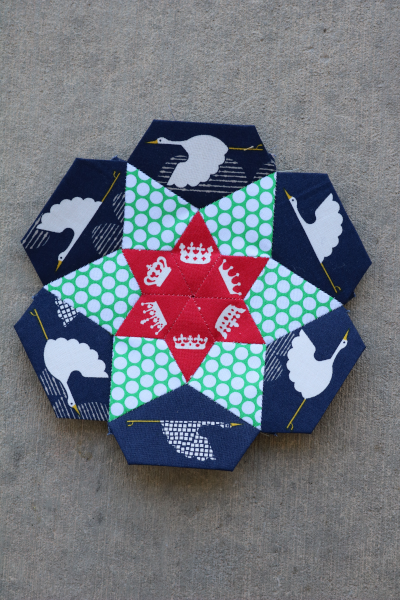 The center star in this block has my heart. It's not an amazing print on its own, but repeated like this makes the coolest flower. Also, that blue remains a favorite of mine.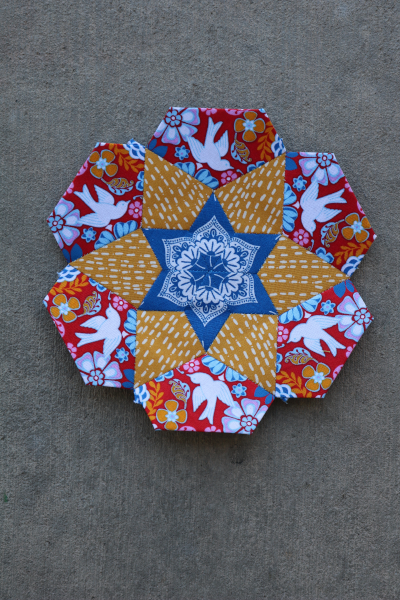 I have 24 ice cream soda blocks finished now, and I think I need 68. So I'm roughly 1/3 of the way there, and these are fun to stitch. Like I've said before, my obstacle is always prepping the pieces, and I don't have any more ready. I do, however, have a big stack of fabric I'd like to fussy-cut! Hopefully I can prep some soon. But right now, at least I'm stitching a few pieces every day on my Homage quilt. I'm sure I'll finish eventually!
Happy sewing!