Awake Quilt in Heather Ross Fabrics
Phew! Does anyone else feel like the last quarter of the year is intense? I hope it's not just me! October swept me away and now it's November and…wow! The year will be over before I'm ready. In all the crazy that was October I finally sewed the binding on this Awake Quilt in Heather Ross fabrics. It's all kinds of cute, with bright, happy colors.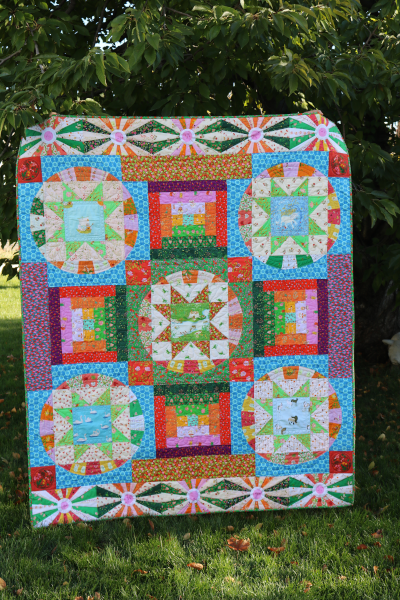 This is my second version of the Awake Quilt (you can see my original version here). I did a few things differently in this one, just to play with the pattern a little. For instance, I used a different color to frame the center star instead of the same around all 5. I also made the center star points brown instead of green, and to simplify decision making I used the same green for the other four. One goal with this Awake Quilt in Heather Ross fabrics was to make decision making simpler, demonstrating that the quilt still looks amazing with fewer fabrics.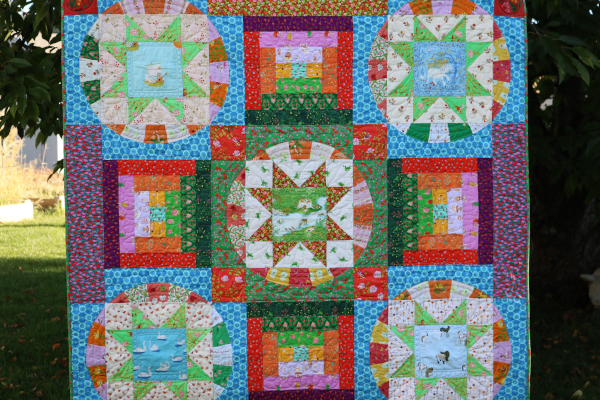 I like the orangey red in this quilt, and the secondary design that color represents. I used two fabrics NOT designed by Heather Ross: the bright blue around the four stars, and the purple print on the sides. The plan was an exclusively Heather Ross quilt, but when I started sewing I couldn't find a blue with enough presence inside my HR stash. So the color won out and I found a different fabric. I'm happy with my choice.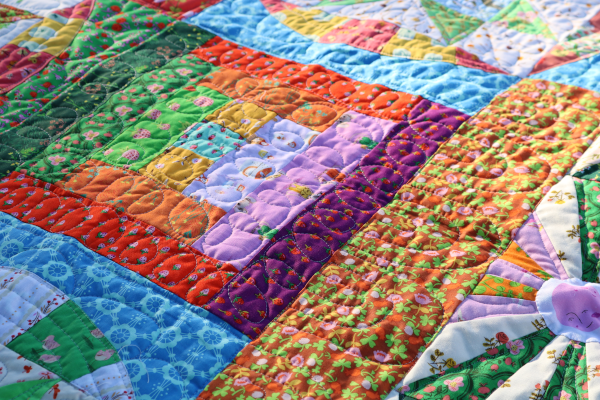 It was really fun, though, to go through my Heather Ross fabrics and choose oranges, greens and purples for the courthouse steps blocks. Another thing I did in this version was to plan my dresden borders. I wanted to see how the green would look if I lined it up across the quilt. I'm hooked, and I need to do it again.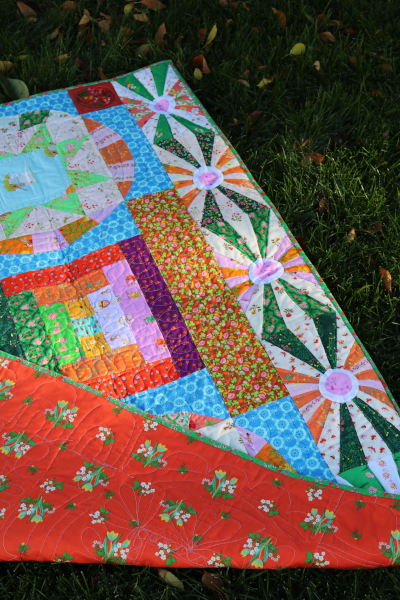 I enjoyed making this second Heather Ross version of Awake just as much as I did the first one. And of course, because it's Heather Ross we're talking about, there was fussy cutting. I mean, how could I not put those cute moons in the dresden centers? It feels good to have so many treasured prints in a quilt instead of on the shelf. I tend to save fabric from favorite designers and never make anything with them, but I'm trying to change. Use the fabric!!! It's even prettier all sewn together.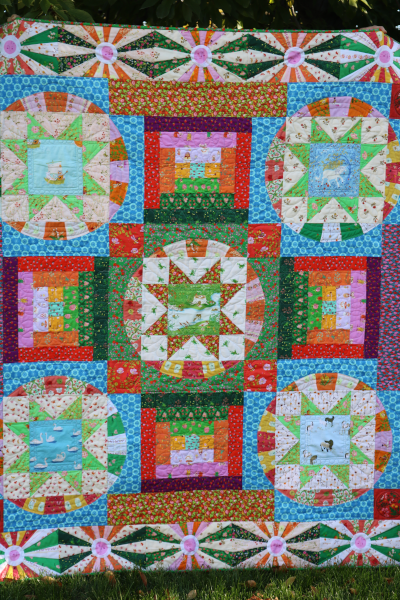 My longarm quilting skills are a different story. Good ideas, good intentions, and poor execution sums it up. But if I don't try it, I'll never improve. I learned good lessons about envisioning larger quilting designs on a machine with a small throat.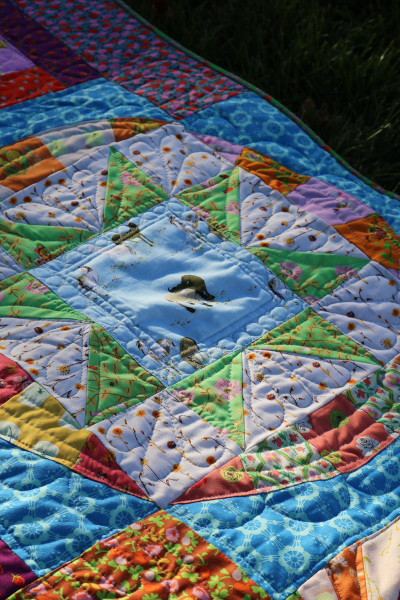 The lovely orange floral back is fun to look at even while the quilting is VERY wobbly. But I tried, and it's done, and I do love the quilt!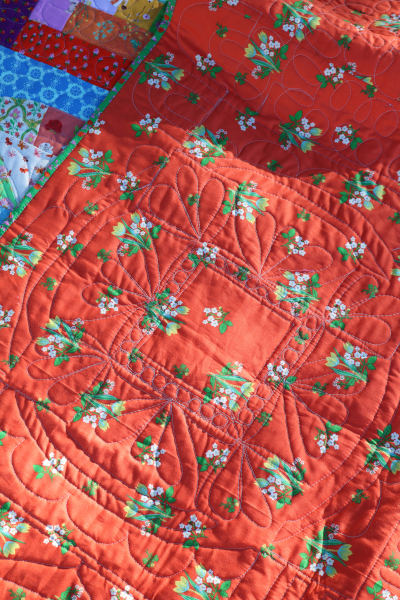 Today I'm smiling at these photos, taken the day before a surprise snowstorm hit. Look at that beautiful green grass, and a very green cherry tree.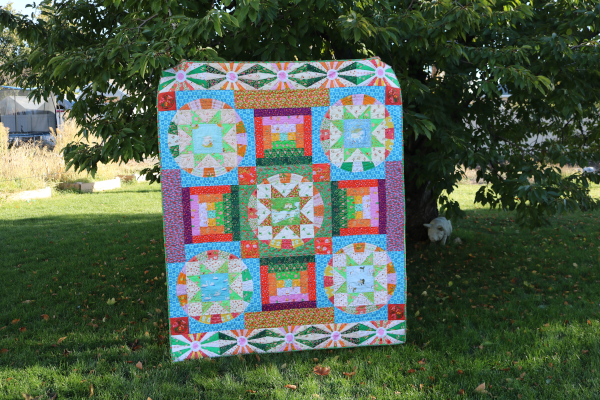 Our yard looked very different yesterday! What a change. I guess winter really is coming, even if the leaves on my tree aren't close to changing.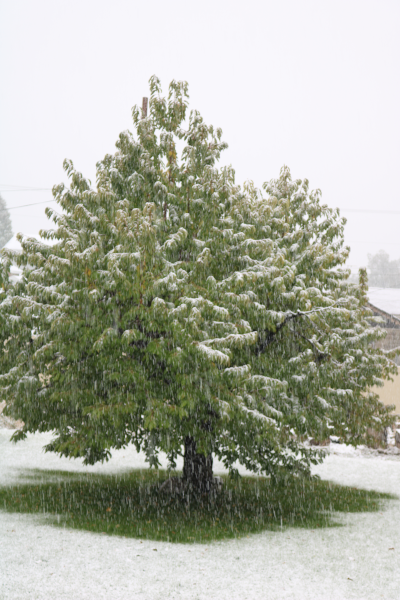 Wherever you are, and whatever the weather, I hope you are well! Sun or snow, if we really look, there's a lot to smile about. Happy sewing!