More Prosper Quilt Blocks
In May I shared the

first four blocks

for a new version of my

Prosper quilt

.  After a too-long sewing break I finished the rest, so today I've got more Prosper quilt blocks to share.  As with the first four, I LOVE the saturation of the nocturnal blue, and the incredible contrast it offers to the juicy florals.  These blocks are FUN.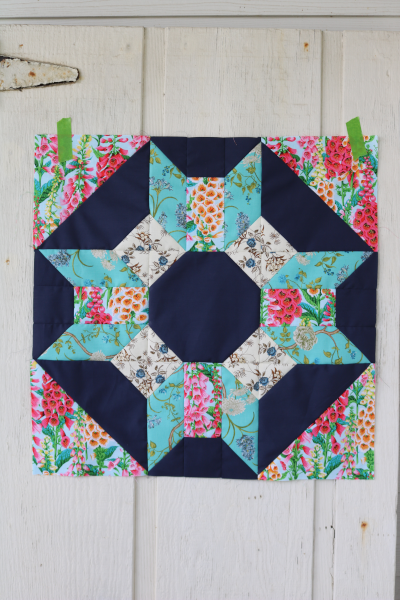 Originally I planned to finish this quilt top immediately.  It turns out, the joke's on me!  Instead of finishing in a week, I put everything away in preparation for houseguests, and never had time to get it back out.  Recently I carved out time to finish, and it felt great to be sewing.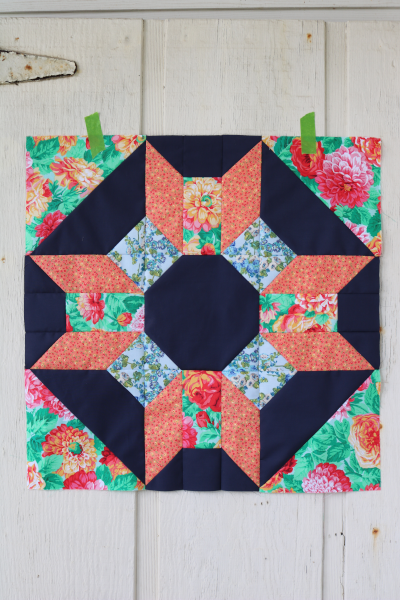 I ran out of Sanderson prints to include, and started digging through some Kaffe florals.  In the end, all but one block contain at least one Sanderson print.  So I wandered pretty far from the original idea but I think they all play together well.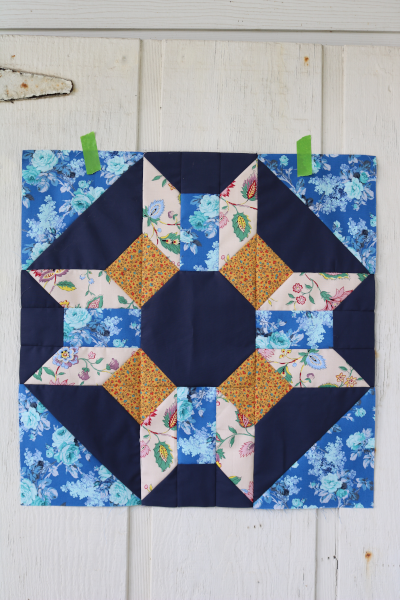 As I've said before, this quilt is fun to make.  Each block is large and dramatic, so it feels exciting to finish even one.  In the blocks above and below I mixed in some Dutch Heritage to keep things interesting.  That teal floral below is my favorite print of the collection – wish I'd bought more of it!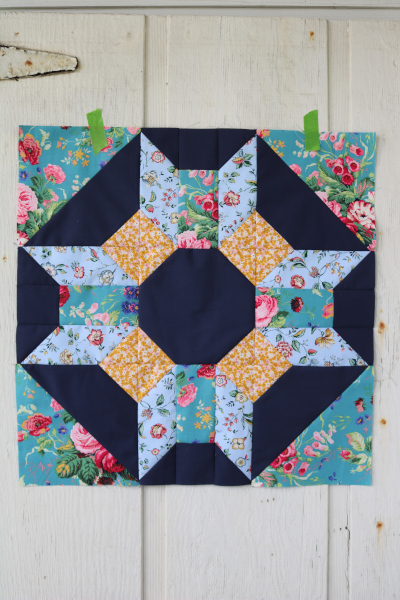 After making more prosper blocks, I waffled considerably regarding fabric choices for the final block.  In the end, I decided to go bold, and made a block that is less like the others.  When I sew the quilt top together, though, I think it will blend in well enough.  Mostly I struggled to find a color combination I hadn't already used too much.  So I stepped outside the lines a little, but now they're all finished!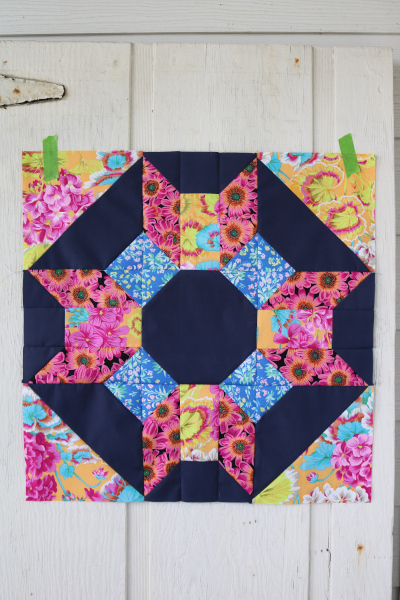 Life at my house is full of exciting things right now, all of which require a lot of effort.  And that's just fine.  But my plate is awfully full, so I'm not making any promises on how soon these blocks will become a quilt top.  Sooner or later, I'm excited to see them together!  It's wonderful to be reminded how delightful the Prosper pattern is to make.
Happy Sewing!
-Jennifer