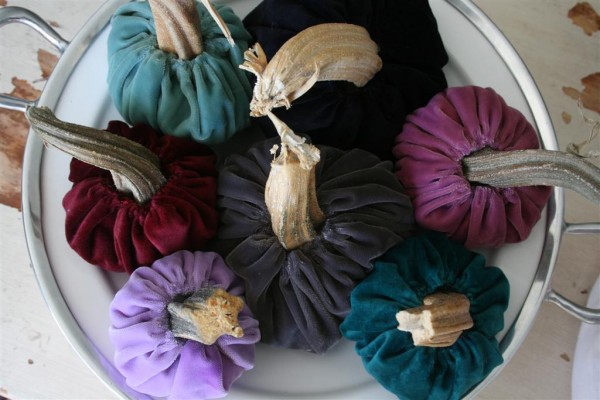 Time to announce the winner of four velvet pumpkins.  I used random.org and the winner was comment #4, Christa.
Christa, I've sent you an email and we'll get them to you!  Hope you enjoy them!
AND, just for fun I decided to pick a 2nd winner, so comment #2, Andrea will also receive some velvet pumpkins.  I've contacted you, as well.
Happy Thanksgiving everyone!
Hopeful Homemaker