I'm so glad today is June 14th.  I woke up this morning feeling discouraged.  Yesterday I turned my ankle and immediately it looked like a baseball.  Nothing serious, but I had 23 gallons of lavender lemonade to make and deliver to a wedding reception!  With the phrase "I can do all things through Christ who gives me strength"  repeating in my mind, and with the help of my kids, we got it done.  The lemonade was delicious, the reception was gorgeous, and this morning I woke up with an enormous foot.  It's the price you pay, right?  I won the battle yesterday but today felt bleak.

Until I remembered Flag Day.

My favorite holiday.  And this year it's even better because I made a Flag Day Quilt.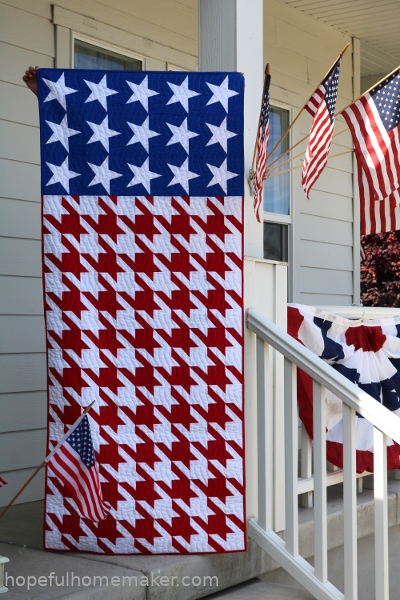 Honestly, this quilt was a happy accident.  I pieced the

red and white houndstooth

section back in 2012, if you can believe that.   For seven years it hung in my sewing closet with more red and white fabric.  I looked at it every year or so, thinking "I should finish this."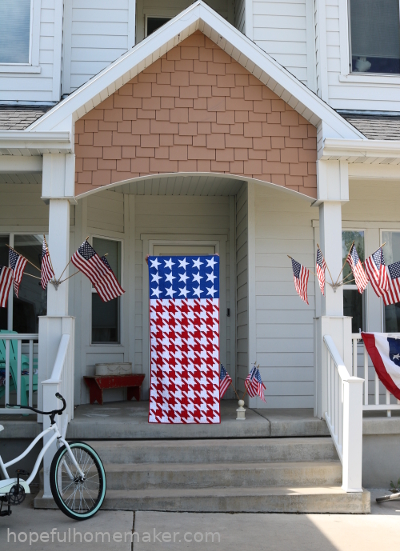 The last time I took it out, I realized I had no desire to finish it.  I also wanted to make something useful with it.  And the longer I looked at it, the more I saw stripes, and then I thought of adding stars, and all of a sudden it was the most interesting project in my studio!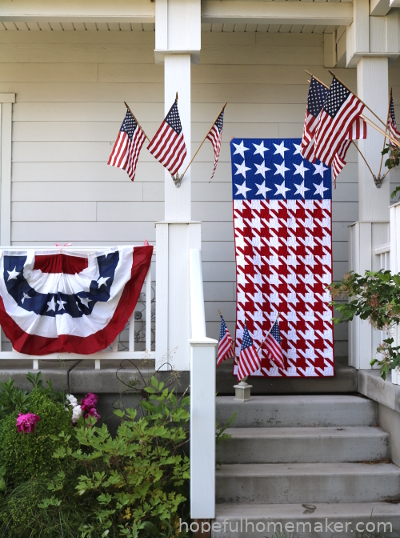 The stars are foundation paper pieced using

this pattern

by Quiet Play and the five inch star was the perfect size both in width and scale.  Before I knew it I had a flag day quilt! I took it to Melissa at

Sew Shabby Quilting

and had her quilt waves on it, a perfect pattern for a flag.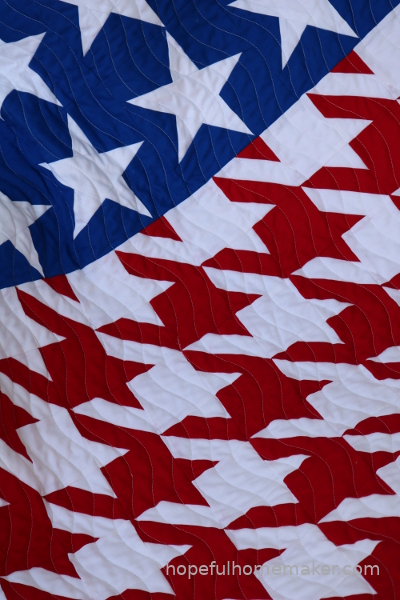 I hobbled outside this morning to put my flags out and suddenly my festive porch was the perfect place for flag day quilt photos.  The quilt looks right at home at the top of those stairs – I almost wish I could just hang it there.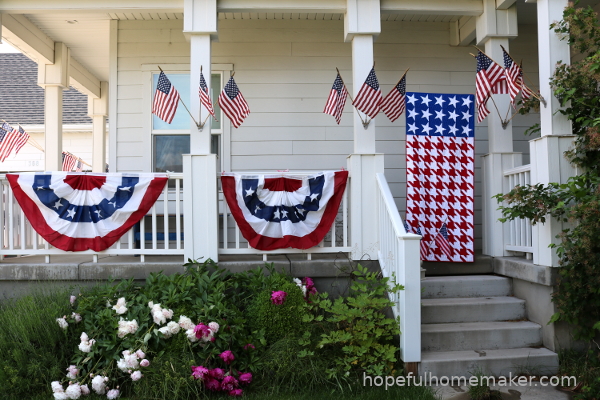 I backed the quilt with a vintage sheet and added a hanging sleeve for easy display during the summer.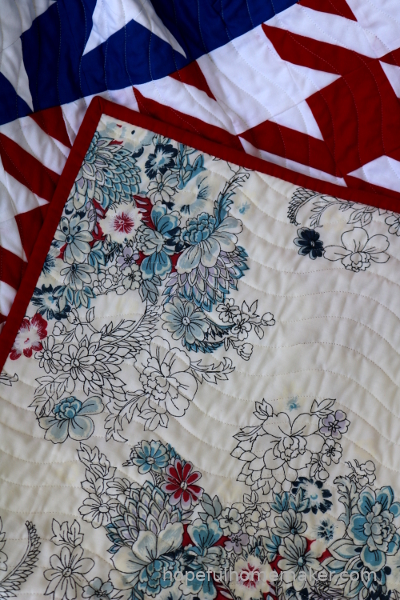 It was fun to pay special attention to detail with the binding.  I carefully made it to have blue binding around the stars and switch to red for the stripes.  It frames the flag perfectly.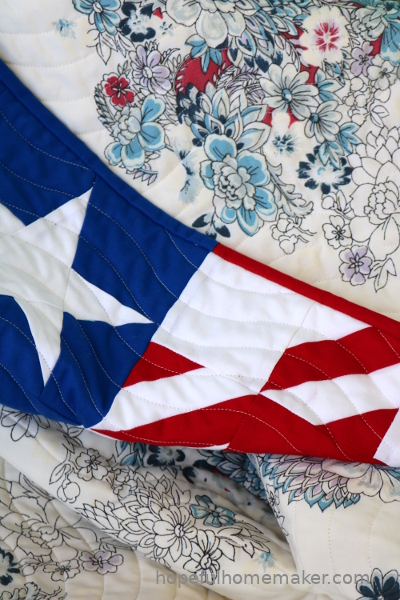 As I said before, I'm so glad today is Flag Day.  Putting up those flags and watching them flutter in the breeze completely fixed my heart.  There may be dirt, peeling paint, weeds, and general diarray, but I saw beauty.  I saw flags, colors I love, flowers I planted, a quilt I made.  A deep sense of contentment and gratitude filled my heart.  Who cares about swollen ankles? I can conquer today too.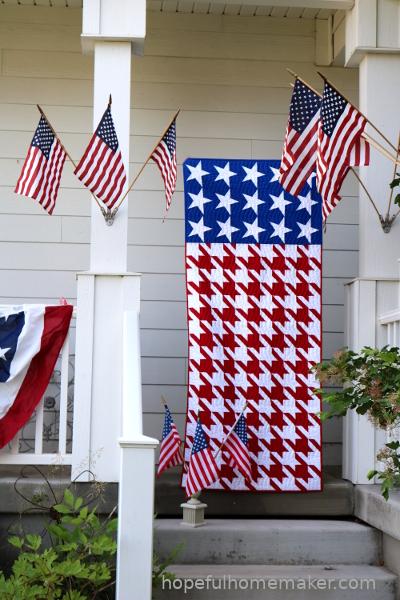 I end with a quote from Calvin Coolidge, "We identify the flag with almost everything we hold dear on earth, peace, security, liberty, our family, our friends, our home… But when we look at our flag and behold it emblazoned with all our rights we must remember that it is equally a symbol of our duties.  Every glory that we associate with it is the result of duty done."
The flag reminds me of everything that has gone right.
Happy Flag Day!
Jennifer