I am amazed by how quickly time flies – I have so many projects I've worked on this year and never shared, simply because I get swept away by life.  Please tell me I'm not alone in this!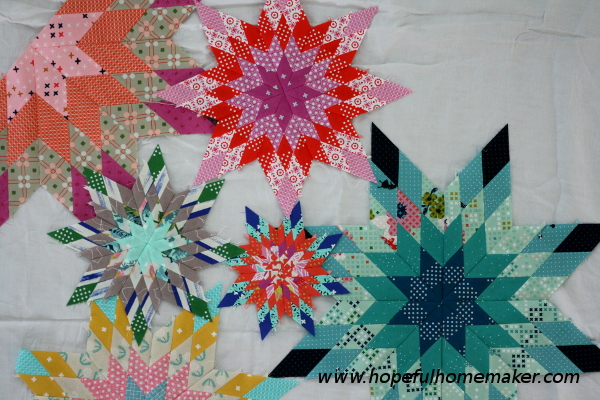 A little more than six months ago I had a fun opportunity to give a demonstration on making a lone star quilt block and it ended up being the perfect opportunity to bring to life an idea I've had floating around for a long time.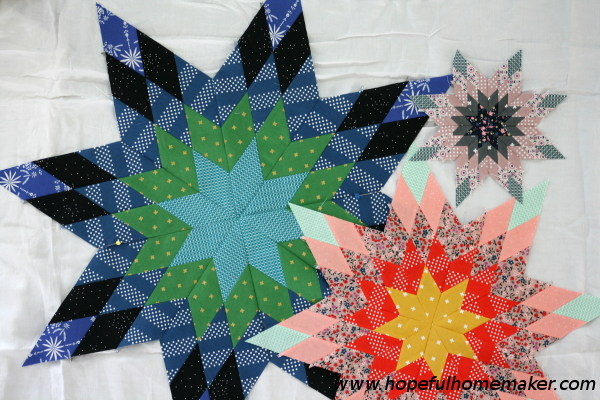 I love this traditional block, and love seeing photos of vintage and traditional lone star quilts, but I also enjoy finding ways to use traditional blocks in new, modern ways.
Meet my Lone Star Party: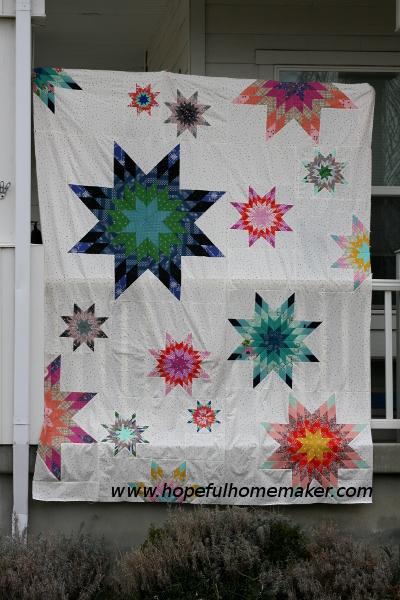 This quilt top is made up of lone star blocks in eight different sizes.  I wanted to break the star out of its traditional setting, and so I used size, fabrics, and overall composition to accomplish it.  I also wanted to demonstrate that the lone star is a more versatile block than we might suppose.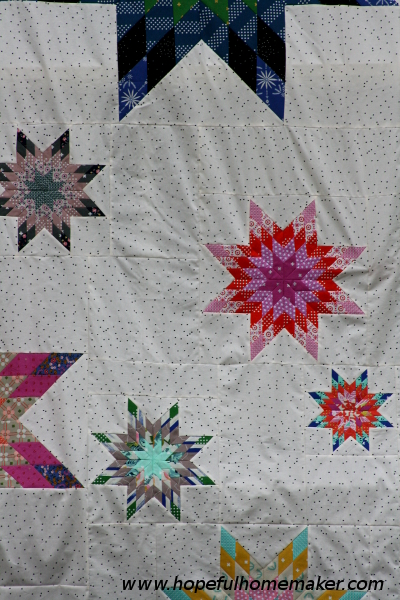 I pieced the quilt top in an improv fashion, and used the Firefly print from Bonnie Christine's Hello Bear collection for the background.  I felt that it would compensate for the many seams in the quilt and also continue the visual concept of a sky full of stars.  Most of the fabrics used in the stars are from various Cotton + Steel collections, and I really enjoyed playing with various color combinations.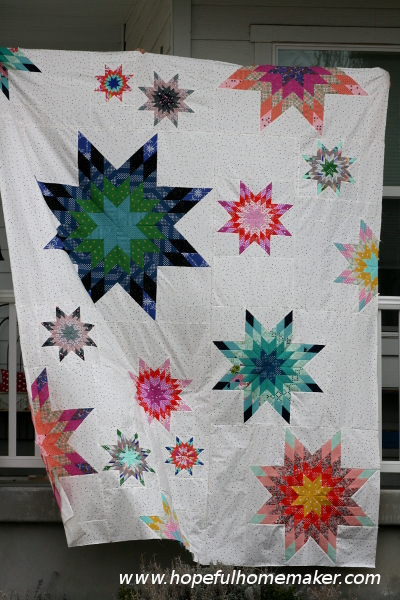 I am so excited and happy about this quilt!  It makes me smile.  After all these months, I finally had it quilted and I'm hoping to bind it right away.  Can't wait to show you more!