It's January. Only the 12th, to be exact. And already I am sick of winter. Granted, we're in severe drought here in Utah, and we've been praying for moisture for years. It seems like we're getting it all at once, though I'm sure it's not enough. Still, I can't remember a Utah winter of so much rain. But the gray skies…that's another story. The gray skies feel like a staple of Utah winters, and let's just say they get to me after a while. I'm feeling it lately. A couple of winters ago I set out to prove to myself that it wasn't ALL gray skies, that there was beauty in winter. Today I'm sharing the quilt that resulted from that exercise: Winter Sky in Morning.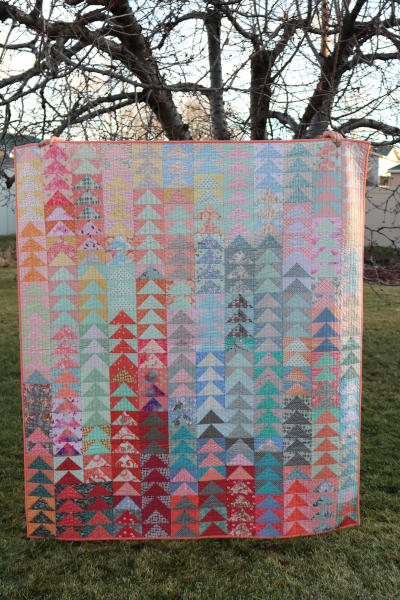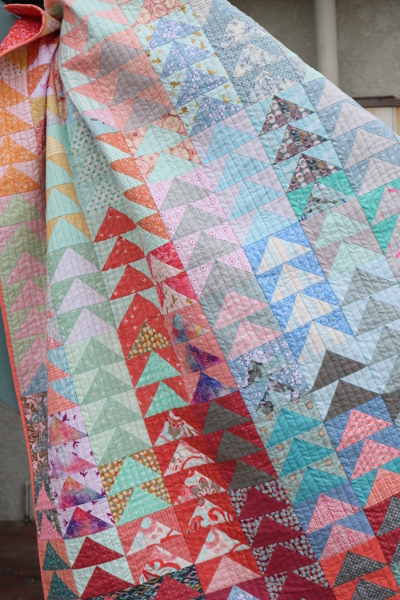 Because of the season, I'm frequently in my car when the sun comes up in winter. Fortunately I drive east first, facing the sunrise on our way to school. I also faced the mountains which provided great contrast to the saturated light that finally appeared. On the way home, I drove west, where the wide open sky had often paled to a gentle pastel color wash. I watched these colors in the sky every morning, and translated them to fabric when I got home.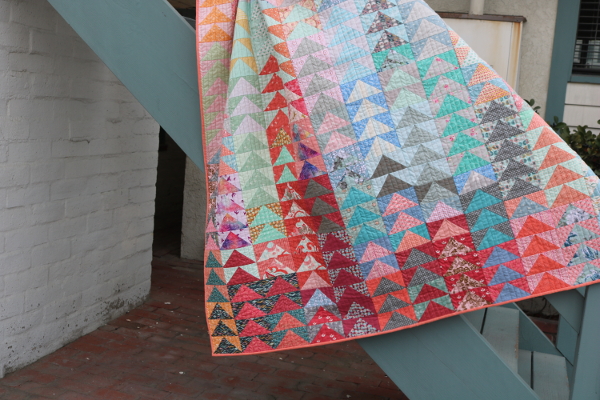 I picked a few fabrics that reminded me of colors I'd just seen. The pile grew, and eventually I started. To represent the mountains I chose the flying geese block. I cut fabric for a few blocks from each set of colors. Never a set number, I just cut what I could or what felt right. Then I made a few flying geese and set them aside.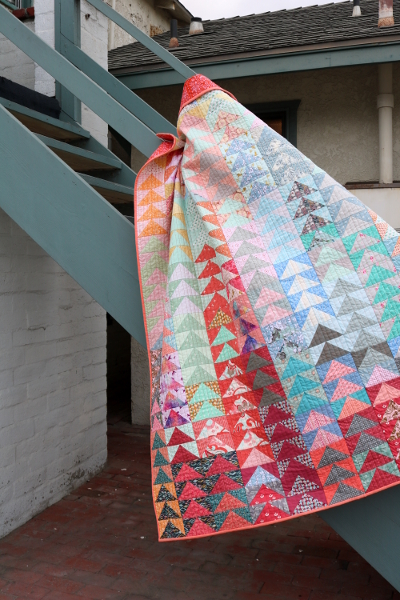 Eventually my piles had grown enough to compose a quilt. For my layout I placed the darker colors at the bottom, near the "horizon", and then I moved to lighter colors at the top. So the bottom of the quilt represents my drive east, and the top, my drive west.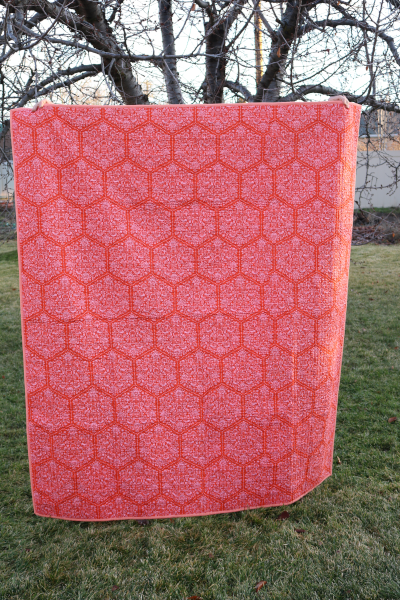 I quilted Winter Sky in Morning in straight lines, using metallic copper thread. For the back I chose an awesome tone on tone print by Heather Bailey in one of my favorite sunrise colors.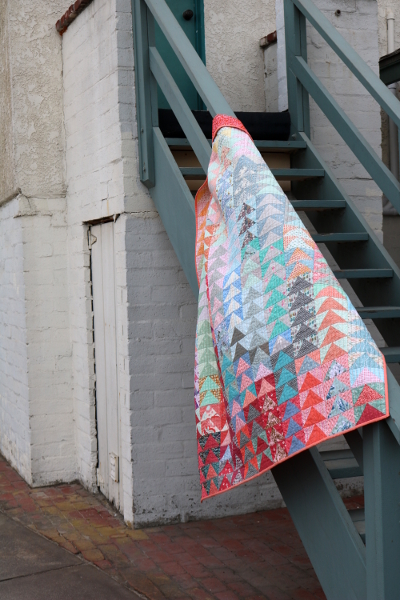 This exercise yielded more than a lovely quilt; I proved to myself that there is always beauty. Even on gray days, and even in winter.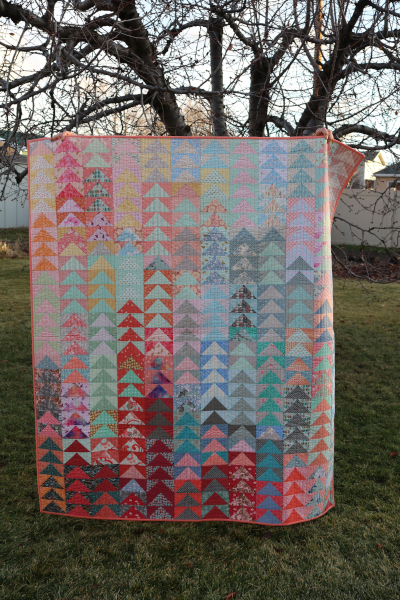 There is always a little color, a little light to be found. Much like my Morn Shall Tearless Be quilt, Winter Sky in Morning is a quilt about looking for beauty and finding it. The best kind of sewing – a quilt that expresses my heart!