Well, life is certainly interesting and it has a way of sending us on unexpected detours.  I didn't mean to step away at all, let alone for over a month.  And to keep it even more curious, here I am today with a quilt I should have shared long ago.  It's my

Secret Garden Quilt

in bright colors, mostly Art Gallery Fabrics.  I made

my original version

in rich jewel tones.  This one is bright and fresh with clear colors throughout.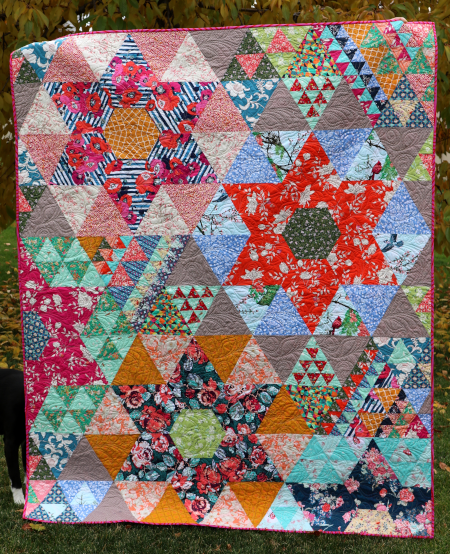 The Secret Garden quilt is ideal for using large scale prints, LOTS of colors, and juicy florals.  It requires the Jaybird Quilts Hex N More ruler to cut the jewel shapes and triangles, and is incredibly fun to make.  Kind of a "sew outside the block" experience, and one that's fun to design as you go.  No Y-seams.  Lots of fun.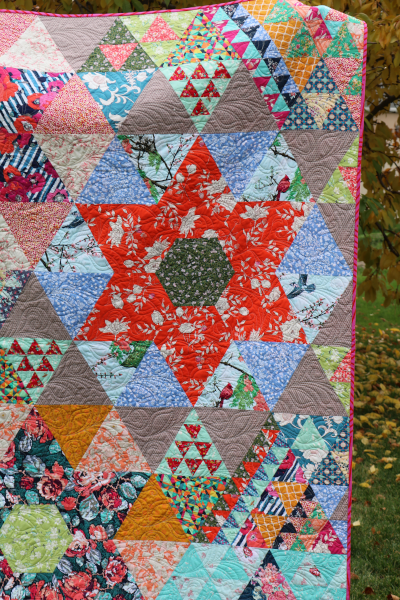 In fact, most of the fabrics I used here, I purchased simply because I liked them.  I had no idea what I would do with them.  The fun thing is that there are so many little spaces to drop more color and tie things together, that you can use pretty much anything in this quilt and it will come together.  It's a great exercise in color theory.  Maybe that's why I love it so much.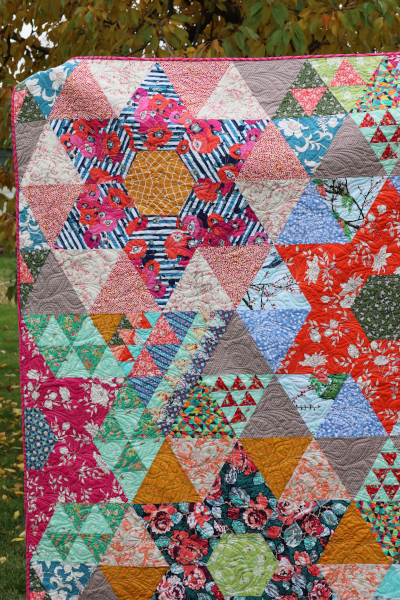 I also love the way my eye travels, lingers, and explores this quilt.  It's definitely not one you can take in at a glance.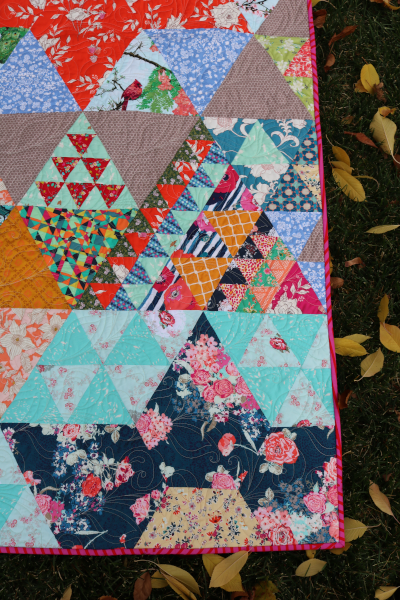 I had it quilted in a floral edge to edge pattern that suits the quilt well.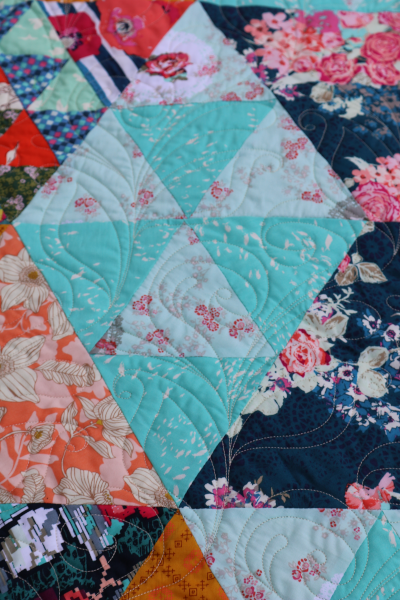 This Secret Garden Quilt in bright colors deserved an equally bright backing, so I chose two favorites.  The striped floral, and the birds in trees.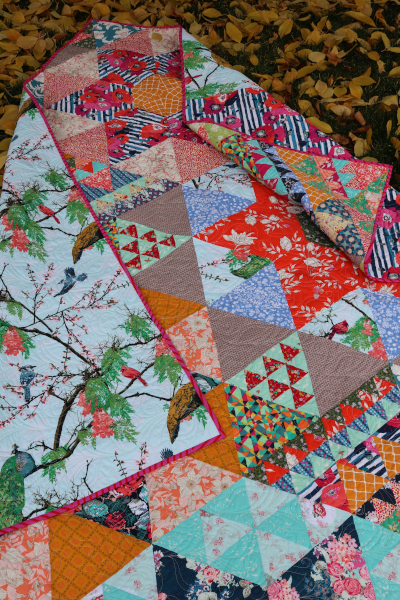 And of course, a bright pink binding was in order.  Why not?  I've definitely been into red or pink bindings for a while now.  I like their bold presence.  This quilt deserved no less.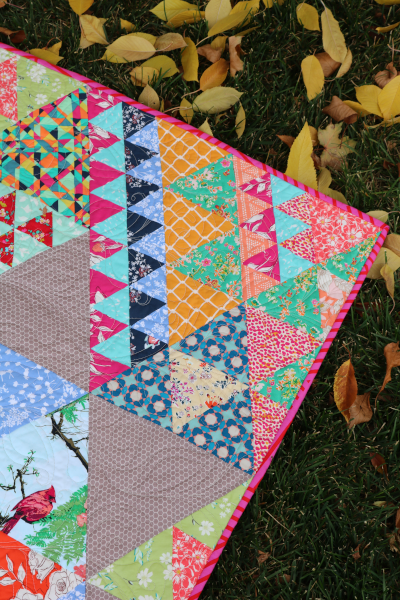 Just looking at these photos makes my fingers itch to pull fabric for another.  Time to open

the pattern

and get started!