Lone Star Tutorials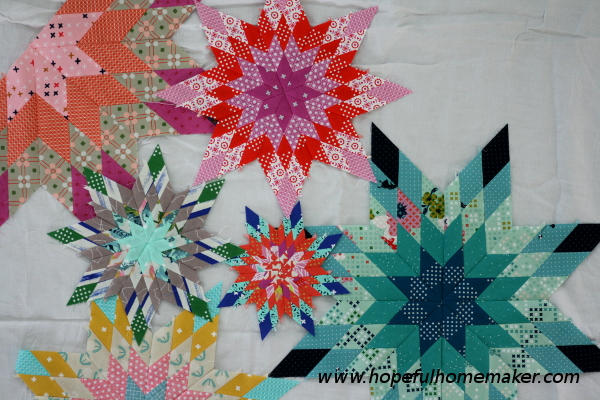 Do you love lone star quilts and quilt blocks?  I do.  Learning how to make this traditional block, and then playing with it in new and modern ways, has been a rewarding creative journey for me.  I have so many more ideas and sketches that I'm working on.  It all starts with a basic knowledge of how to successfully sew a lone star quilt block, and I think my tutorial can help you with that.  Enjoy!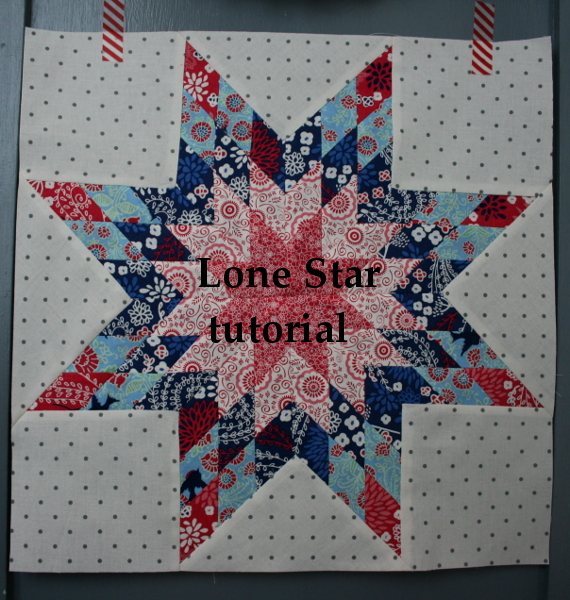 Lone Star Block Tutorial:  This is my original, step-by-step tutorial for making a simple lone star quilt block with 9 diamonds in each star section.  It's full of photos and tips, and also contains a link to a PDF for a simplified set of instructions.  You can also download the PDF below:
Lone Star Simplified Tutorial PDF (UPDATE)
Indigo Lone Star Quilt Top:  This is a 64″ quilt top made of a single star, but with additional strips (five) added to create star sections with 25 diamonds.  This star was made with strips cut at 3″ x width of fabric.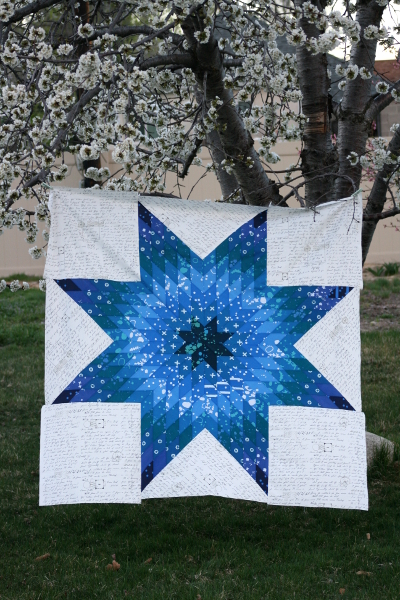 Lone Star Party Quilt Top:  This is an improv quilt top made with 8 different sizes of lone star blocks. Every block is a basic, 3 strip, 9 diamond block, but they are made in all different sizes by using different widths when cutting my strips.  The sizes used are all mentioned in Table 3 of my PDF.
Whimsy Christmas Lone Star Quilt:  This quilt was made using 2″ strips of fabric and is more traditional in overall design.  I mixed things up a bit by using large scale prints instead of small ones just for fun.