Brinley's Blossoms baby quilt
My brother and his wife had their first baby last week.  A little girl.  They named her Brinley.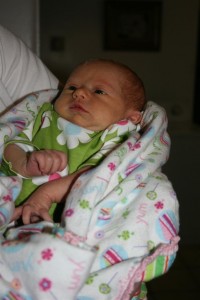 We visited them this week, and she is adorable!  She looks just like her mommy, and is smaller than any of my 8 babies were.  I loved holding her, even though it made me feel like my baby is huge.
We took Brinley her baby gift, a rag quilt that I designed and named "Brinley's Blossoms" in honor of my niece.
I managed to get a little tag on it before we wrapped it up: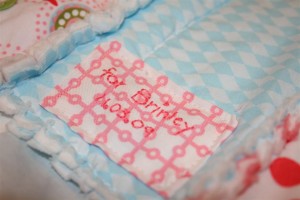 I used the same fabrics in this quilt that I used in

the one I made for my baby

a few months ago.  I really loved this line!
(Forgive the poor pictures; we were in a hurry and it was night and I couldn't take any decent ones.)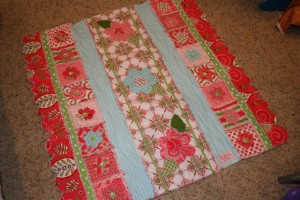 It's a simple strip quilt with some flowers appliqued on top and in a couple of block strips.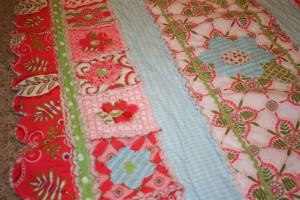 It was a lot of fun to make, and gratefully it was a quick project (or I might never have finished it!)
I always love the way the backs of rag quilts look: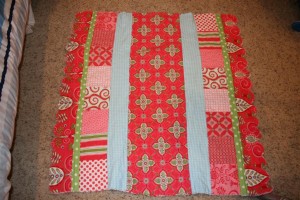 There's no plain side with quilts like these!
And, finally, here is a close up of a new idea I tried, and I must say I'm really excited about it both because it turned out so cute and because it's truly my very own idea!  I've never seen anyone do anything like this before: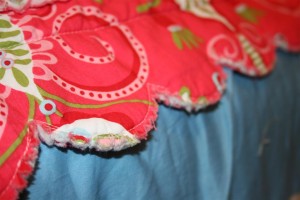 A scalloped border!  I love the way it turned out, and I think that I'm going to try another quilt using this idea.
I've got something in mind….