Spring Mantel
My vintage blue jars have found a new home on the mantel in my bedroom.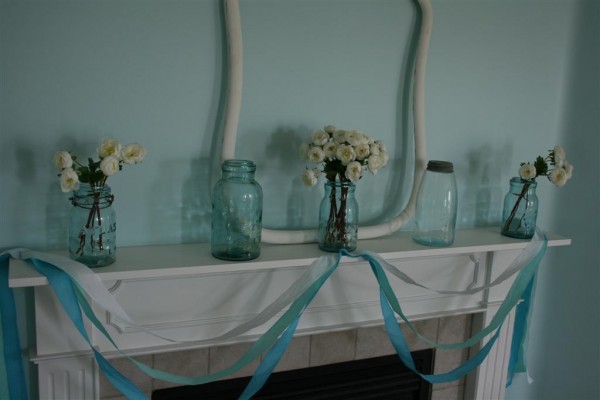 So far I really like them there.  Every time I walk into the room, the beauty of that spot makes me feel happier, lighter.  I love the way the colors all work together, the aquas, white, and cream.  The vintage frame used to hang above our bed.  I like it's new home.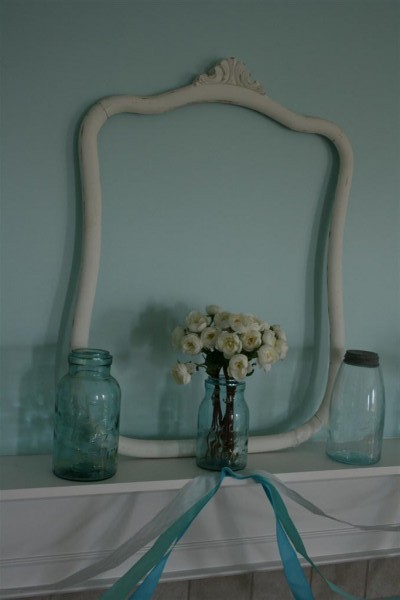 The child sized blue chair is one of my most favorite vintage pieces.   It's getting a little rickety, so I rescued it from my children to keep in my own room.  I think it's happier there.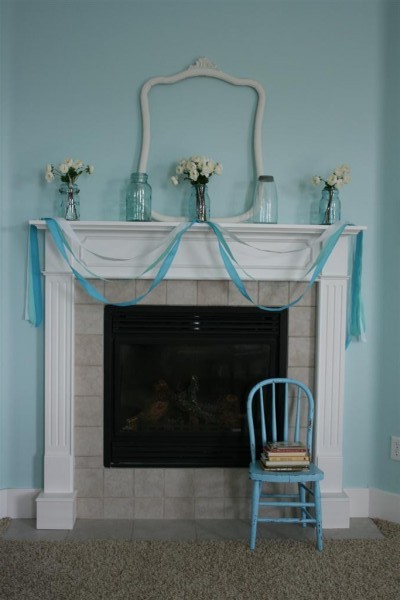 Doesn't it just make you feel like spring might actually arrive?  It does for me!
I'm excited to pull this room together and share the whole thing (that is, if I can find the time to finish it and if the sun will come back so I can photograph it).
Either way, I'm loving my jars!