Pumpkin Dessert Squares
Aah, pumpkin.  The word alone conjures thoughts of cool evening air and warm cozy homes, of rich jewel-toned colors and a feeling of being safely gathered in.  And baking.  These pumpkin dessert squares are another simple yet favorite pumpkin recipe.  They're quick to make and always taste moist and yummy.  I've found it's easy to keep the ingredients on hand in case I need to make something last minute, and the layers make it seem fancier than it really is.  Because it uses a cake mix the prep is fast and easy to understand, making it a great recipe for kids to help with or manage on their own.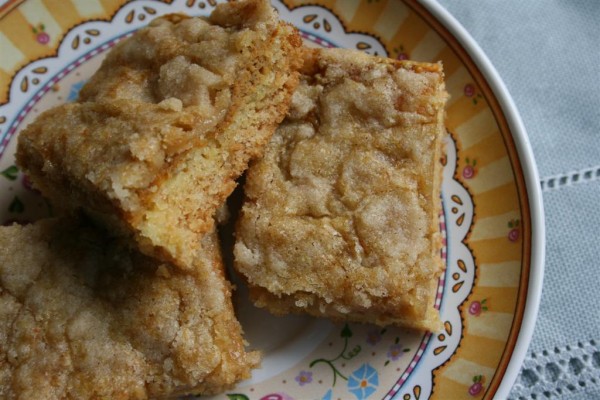 Pumpkin Dessert Squares
Ingredients:
1 box yellow cake mix
3/4 cup butter, divided
1 cup pumpkin
2 tsp. cinnamon, divided
1/4 tsp. cloves
1/4 tsp. ginger
1/4 tsp. nutmeg
1/4 tsp. allspice
3 eggs
3 Tb. milk
1 Tb. flour
1/4 cup sugar
Reserve one cup cake mix and set aside.
Mix remaining cake mix with 1/2 cup of melted butter and 1 egg.  Press mixture lightly into the bottom of a 9×13 inch pan.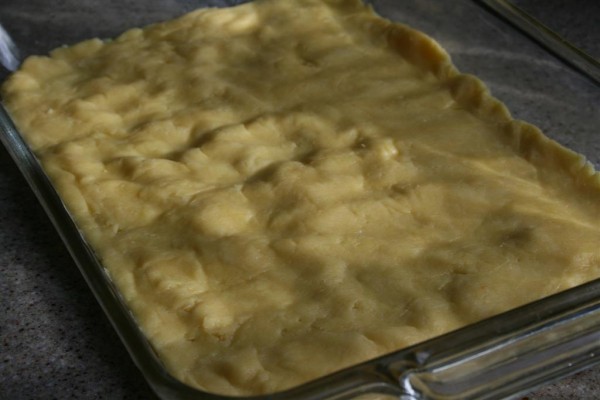 In another bowl, mix pumpkin, 1 tsp. of the cinnamon, and remaining spices together.  Add 2 eggs and 3 Tb. milk and mix until fully incorporated and smooth.  Pour over cake mixture in pan.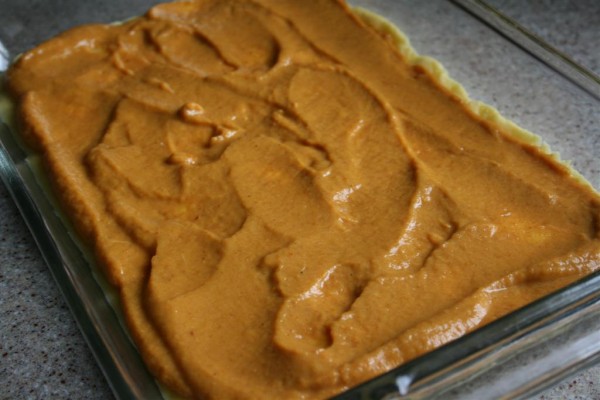 Combine reserved cake mix with 1 Tb. flour, 1 tsp. cinnamon, 1/4 cup sugar and 1/4 cup softened butter until it resembles coarse crumbs.  Sprinkle over the top of the pumpkin layer.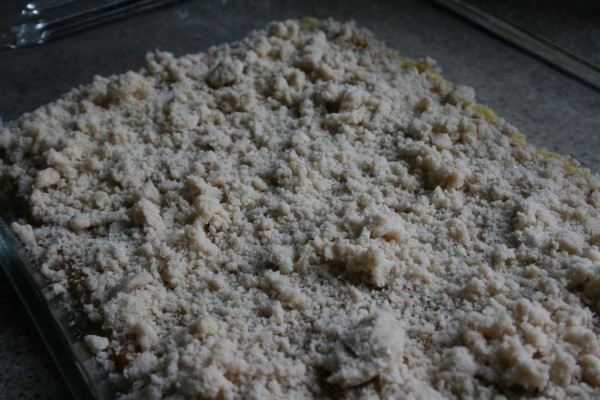 Bake 35-40 minutes at 350 degrees or until golden.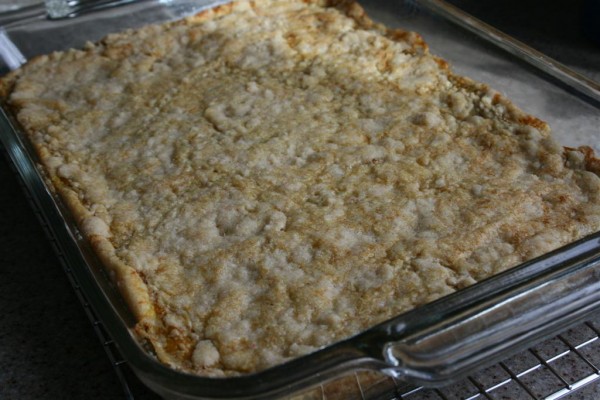 Cool completely before serving.  Slice into squares and enjoy!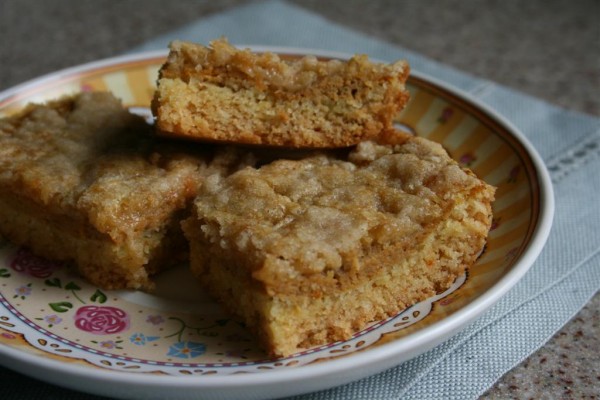 I hope you're enjoying this Thanksgiving season.  What a wonderful time of year it is!  And if you love pumpkin flavored baking at this time of year, click here for a list of favorite pumpkin recipes.
Jennifer