Apricot Custard Pie
We picked apricots as a family recently.  I've never been a fan but the children are enjoying them and I figured I'd better make something with them.  Much as I enjoy making pies, I haven't  made many fruit pies and this summer seems like a good time to try some.   So I went recipe hunting.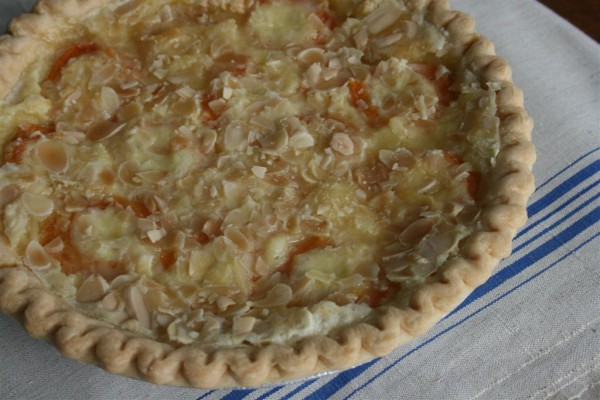 I have no idea how I happened upon

this recipe

, but I tried it and it's fabulous.  As in, it might be my new favorite pie.  The slightly tart taste of apricots with the sweet custard and subtle crunch of almonds was

amazing

.  Meaning, I had more than one piece and was grateful I have a big family to share with so I couldn't eat more.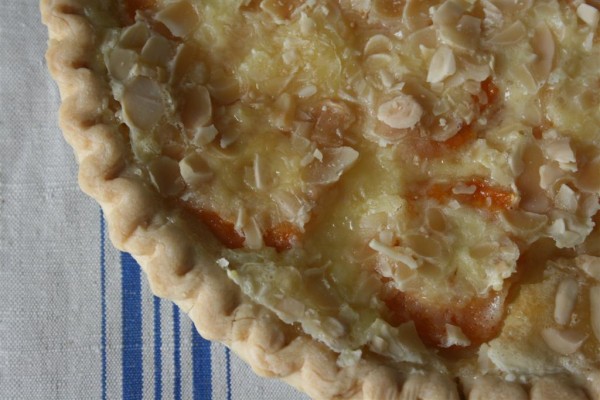 Apricot Custard Pie from

Tongue in Cheek

1 pie crust
fresh apricots
1 cup sugar
2 large egg yolks
3/4 cup cream
2 Tb. corn starch (mixed with 1 Tb. cold water)
pinch salt
1/4 cup sliced almonds
Peel and halve apricots and arrange them side up in the pie crust.  Mix together sugar, egg yolks, cream, corn starch and salt.  Pour over apricots.  Sprinkle with almonds.  Bake at 325 for 35 minutes  (mine needed a few more minutes than that).
I was so anxious to try this pie that I didn't even make a crust.  I grabbed a frozen one out of the freezer and had the pie assembled in less than 10 minutes.  It was simple, easy to make, and more delicious than I thought it could be.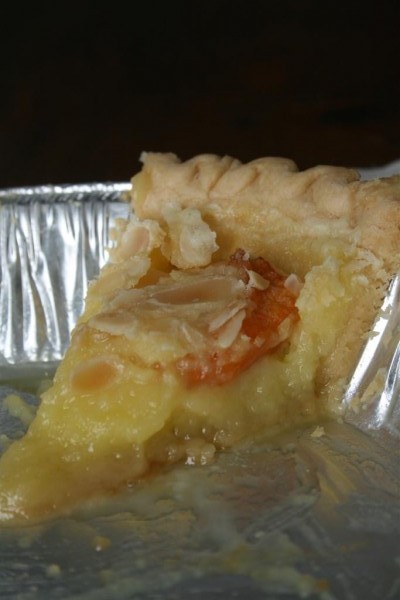 If you're looking for ways to use apricots, this is a worthy one!  I've also got several other fruit pie recipes I'm excited to make.  YUM!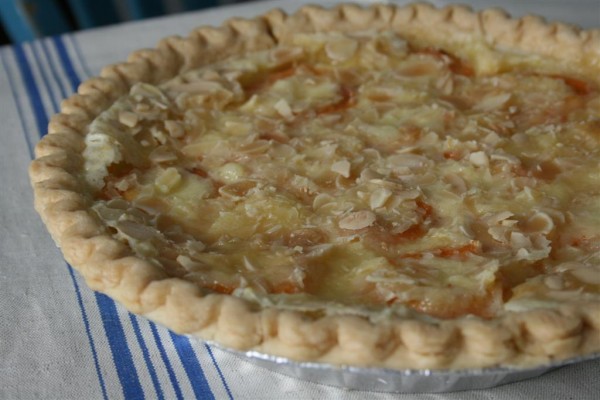 Hopeful Homemaker