Collection Quilt: a quilt top finished
The Collection quilt.  What an interesting name! Collecting is the action or process of gathering something.  My quilt top is finished, and stepping back to look at it makes me smile.  I see fabrics gathered over time into my stash now working together in the blocks and also think of life experiences that came while I was stitching them.  In particular, I remember a day when collecting grew in meaning for me.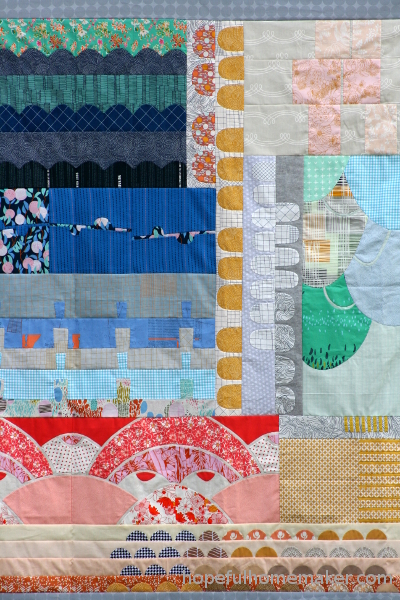 It had been another busy week and I was discouraged.  Would I ever catch up?  Could I please have a do-over?  I love my children dearly and want them to succeed.  Yet it seemed that everywhere I looked I saw parents doing something better than I did, something I'd never even thought of, and I would never be enough.  The thought was heavy.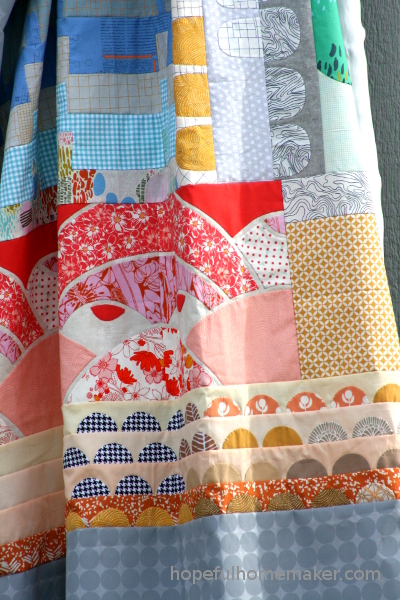 Then I heard a voice so clearly in my mind that there was no mistaking it.  It simply said this:

"In all the history of the world, there has never been, and will never be, another family exactly like yours.  STOP LOOKING AROUND!  I know what I want your family to be like.  LOOK UP, and let me show you."





Such a sermon in those brief sentences!
It invited me to look again at the unique group of people I call my family, and see with new eyes the experiences, lessons, and gifts we're collecting together.  It was beautiful to look and really see.  I felt new love and gratitude for where we are today.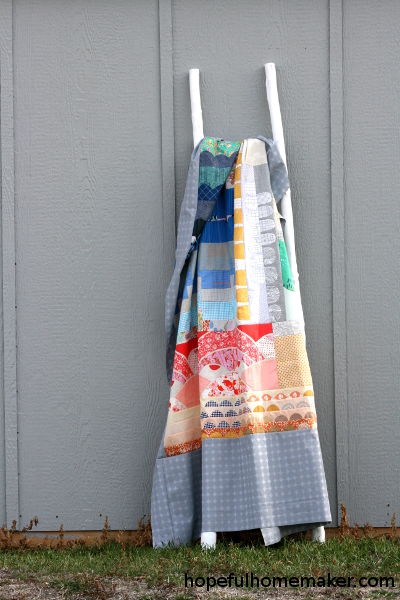 Quilting reinforces this truth for me.  We each bring something unique to our projects, and regardless of skill, size of stash or fabric budget, time constraints, and design style, we stitch a piece of ourselves into our quilts.  I'm learning in my parenting and my sewing to stop looking around and instead look up.  In doing so, life (and quilting) becomes more beautiful, instructive, nurturing, and joyful.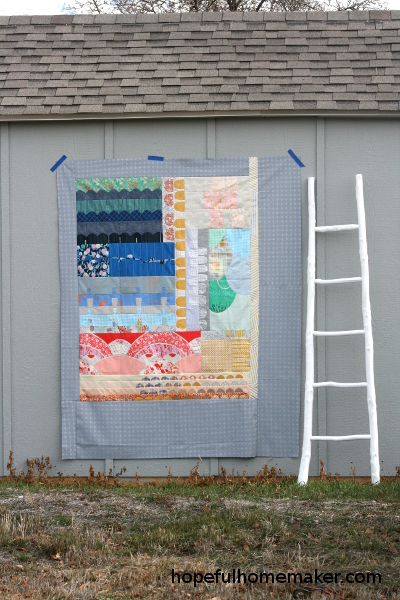 The Collection quilt pattern is by Carolyn Friedlander.  I added borders to make it larger.  You can see progress pictures of my sections

here

,

here

and

here

.
Thank you so much for visiting.  I hope you're looking up today!
Jennifer