Prosper Christmas Quilt Top
I set a goal last year to make more Christmas quilts.  In my mind I picture my family curled up with festive quilts as they watch our favorite holiday movies.  I also picture a Christmas quilt on every bed… doesn't that sound wonderful?  The trick is, I have eight children, which adds up to a lot of beds and a lot of quilts.  It may take me a few years to reach it, but I'm working on some holiday quilts and this is one of them.  Meet my Prosper Christmas quilt top.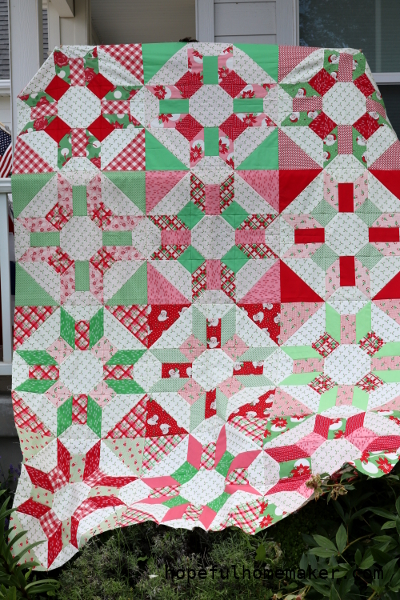 Made using my

Prosper Quilt pattern

, this bright and cheery version has a completely different feel compared to my

recent one using Conservatory fabrics

.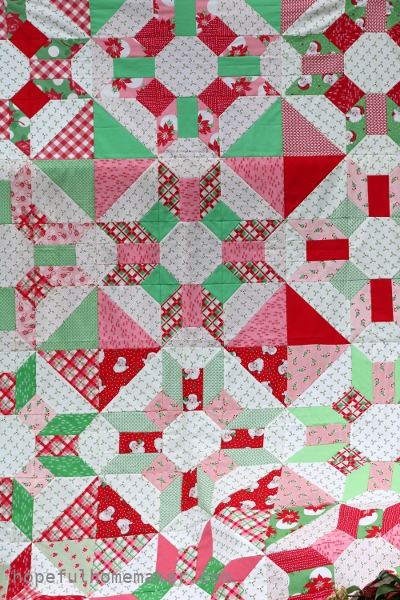 Most of the fabrics in this quilt come from the Swell Christmas collection by Urban Chicks for Moda.  I added in some pieces from the original Swell collection that inspired this one, leftover solids from my

Peppermint quilt

, and prints from a few other designers.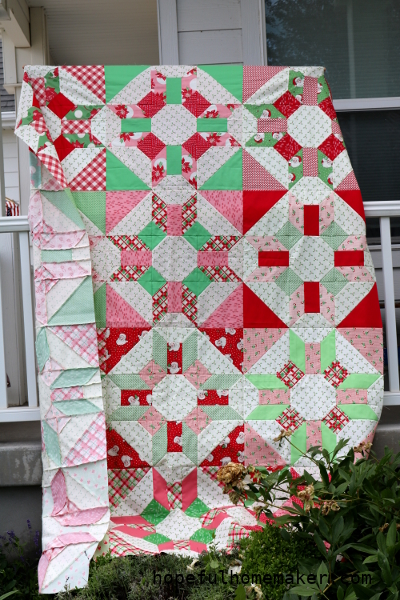 I will probably quilt this one myself, but I'm not sure how I want to do it.  Any suggestions?  When I finished this it seemed like Christmas was so far away, but now that it's October I need to make it happen.  This is a quilt I can't wait to use!