Everglade Quilt Top
My heart aches today with the wish that time could stand still.  Just for a little longer – long enough for my feelings to catch up to where life's at.  Time is so precious, time with our children and loved ones flies too quickly.  And that's exactly what happened with our family vacation this summer, too.  So much going on, so much to treasure, capture, appreciate, process.  I feel all of this as I share photos of my Everglade quilt top.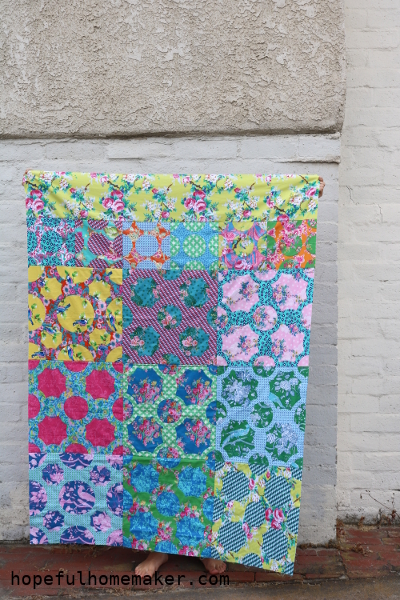 Like my Raspberry applique project, this quilt top is an exercise in using pattern on pattern, with lots of bright colors.  I love what I am learning as I push myself to sew this way.  So many lessons about value and scale.  It's a lot of fun.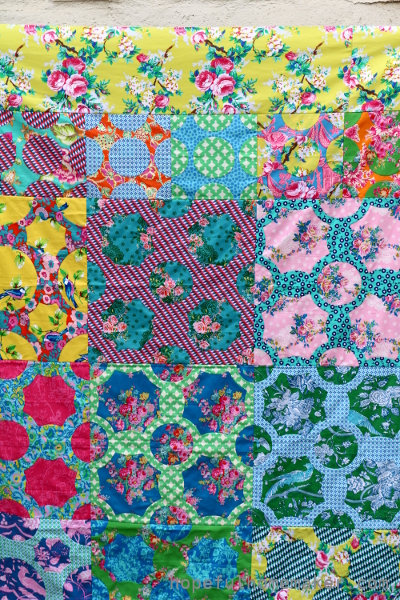 I sewed the blocks together by machine, but every block in this quilt is hand appliqued.  A self-imposed deadline was to have a finished quilt top to photograph on vacation.  I find that giving myself deadlines is a good motivator, and with every year I improve in keeping promises to myself.  I'm grateful that sewing has helped me to recognize the importance of keeping my word to myself – and to practice doing it.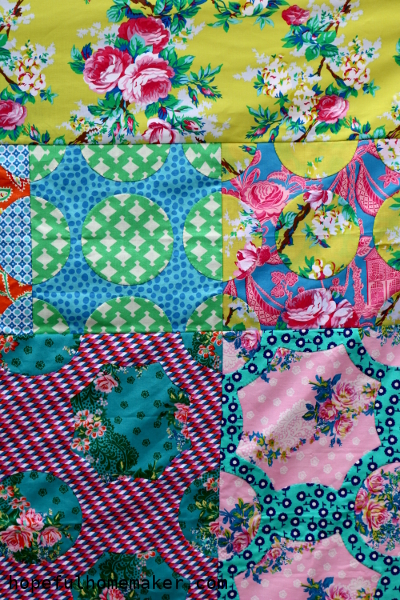 In so many ways these colors remind me of the beach, of colorful beach houses, beach toys, colorful swimsuits, and umbrellas.  It seemed fitting to take it with us.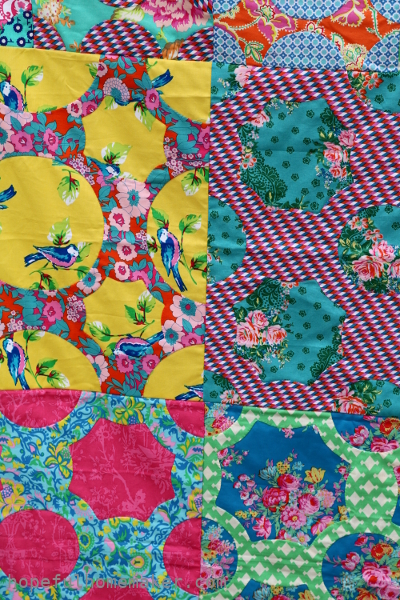 Especially the blues.  I will never tire of blue.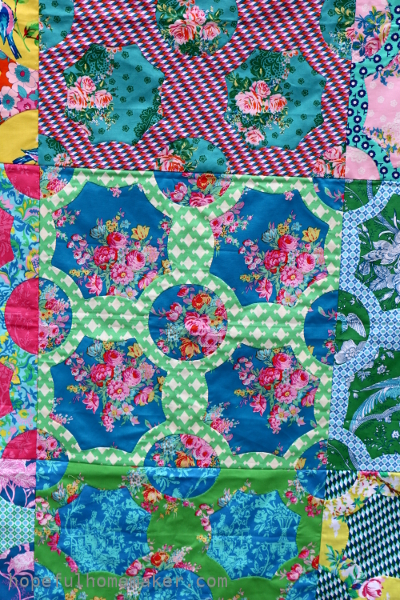 These photos tug at my heart today because the bare feet in the photo belong to my son.  He is my best quilt holder, always willing to do it when I ask, and over the years he's become pretty good at it.  He left a few weeks ago for two years of missionary service.  My heart is tender with missing him.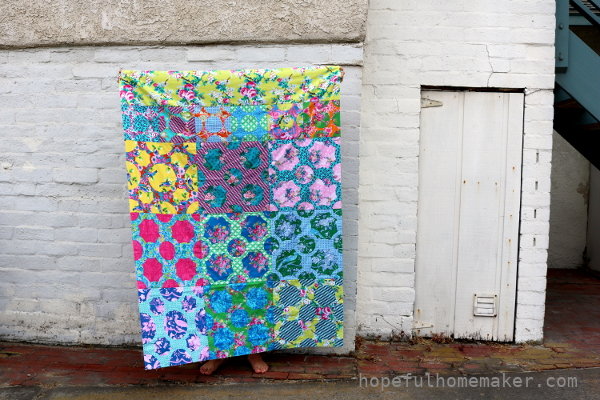 Being tenderhearted is a good thing.  It's making me more appreciative of little things.  In this season of thanksgiving I have been pondering the gift of color, how much it means to me, how it enhances my life so richly.  We are blessed!
-Jennifer