Holiday Supergiant Hunter's Star Quilt
Every year I hope to spend time making Christmas quilts, but I rarely fit it in.  Not this year!  In addition to my

giant sized Christmas quilts

, I finished my Holiday Supergiant Hunter's Star Quilt.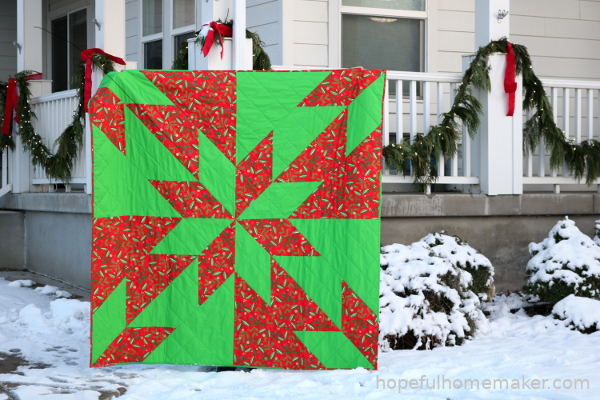 This quilt is made with my

two-for-one Giant Hunter's Star pattern

, and is the huge one block version.  It's fun and fast to make.  One thing I learned with this project is that the Kona kiwi color is difficult to photograph, and much prettier in person.  In all my photos it looks more yellow than it is, or more jade.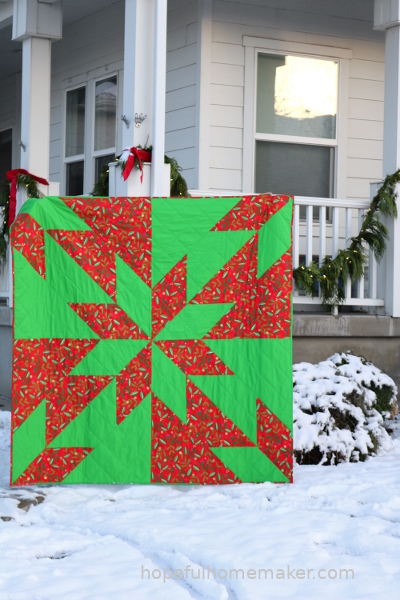 Something  I like about the holiday supergiant hunter's star quilt, or any themed

supergiant hunter's star quilt

, is the opportunity to showcase large scale prints I love.  Sometimes it's hard to know what to do with these large, gorgeous patterns.  This is  a quilt that lets them be noticed.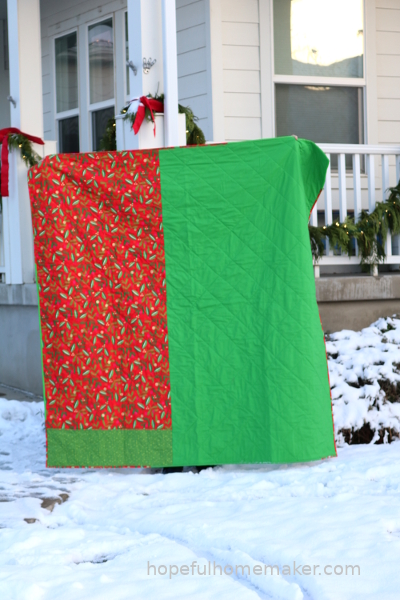 I pieced together a backing from fabric in my stash.  The rest of my merry mistletoe print went in, as well as a couple of other greens I had on hand.  It's very simple, but uses fabric I have no need to keep saving!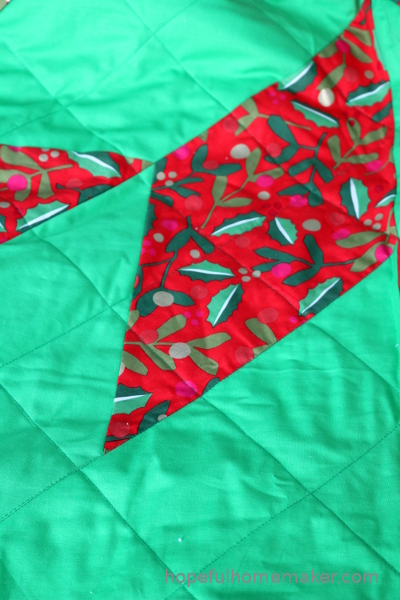 Again, I chose straight line quilting in diagonal lines for this quilt.  It's simple and effective.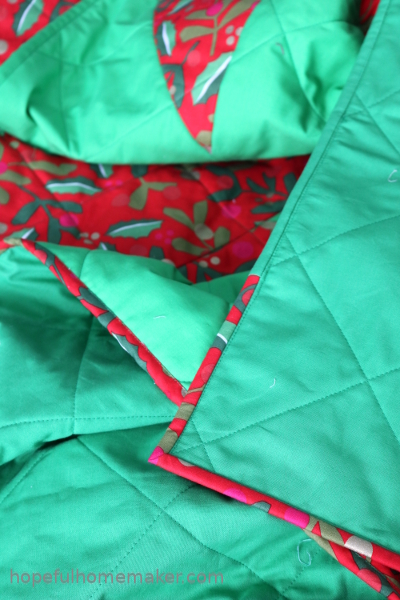 I also did something I've never done before, and cut binding strips from the backing scraps after trimming my quilt.  It worked well and I like it.  This time I sewed my binding to the back and top stitched it down on the front for an even faster finish.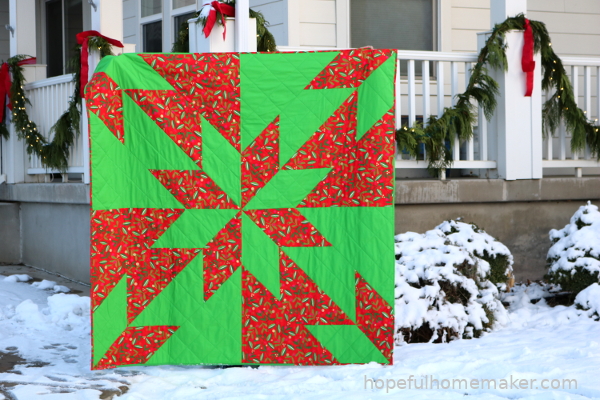 I'm thrilled to have finished another Christmas quilt for my family to enjoy this season and in years to come.