Halo Quilt Top
A few months ago I noticed an Instagram post about a sew along for the Jen Kingwell Halo Quilt. I started one – back in 2016 at a quilt retreat! After a little digging, I pulled out my blocks… all two of them. I thought one or two blocks a week would give me a finished Halo quilt top.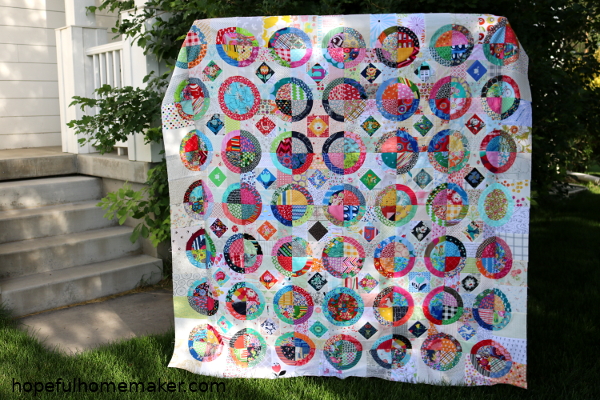 I turns out that the chaos of so many scraps was a little too much for me. Sometimes I can handle messes in my sewing room, but this one made me tense. So I plowed ahead and finished the blocks in a month. The only rules I had for myself were a fussy cut center square and attention to value. Beyond that, I simply pulled fabric, cut and sewed.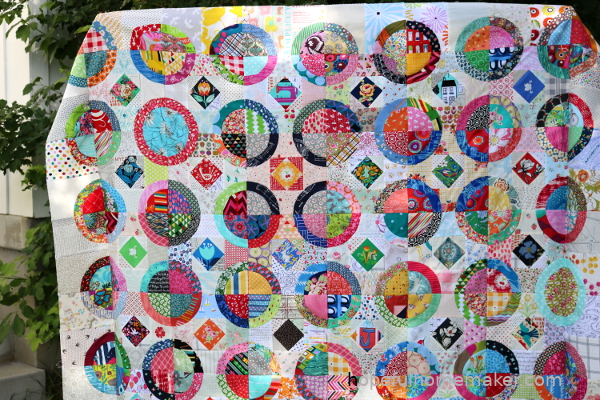 I have a word of advice if you're thinking about making this quilt. Buy the acrylic templates. Jen Kingwell is the designer of the pattern, and the templates do two things: improve accuracy, and speed up the cutting process. I didn't have the templates, so I made my own from plastic and hand cut every piece of fabric in this quilt. After I'd finished about half of my blocks, I was really regretting my decision. But here we are, in 2020, and I had no idea how long it would take to get templates shipped so I kept going. It all worked out.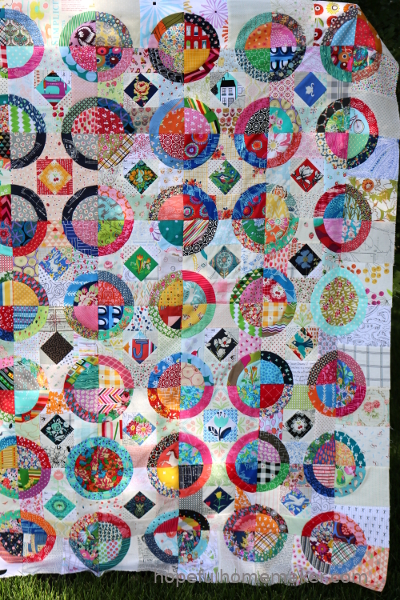 Most of the time I love the process of making really scrappy quilts, like my January quilt. Though I did not enjoy the process of making this quilt top as much, I realize it had a lot to do with the pandemic and instability of life at the time. Still, it was good to keep sewing even though it felt complicated. And now I have a finished halo quilt top to show for my efforts, rather than a box of pieces and a couple of blocks.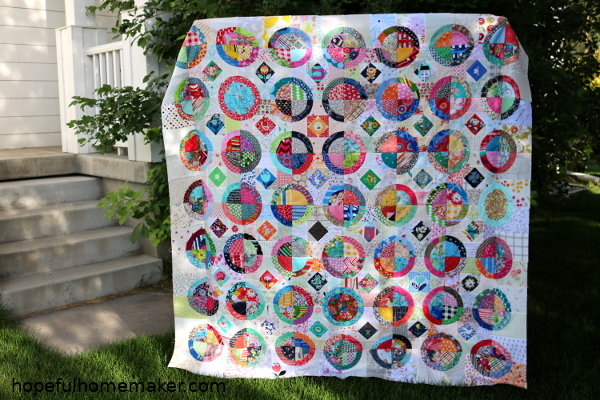 Next comes the quilting. It's tempting to hand quilt this like so many others have done, but I am so slow with hand quilting. I also have a long list of hand sewing projects in various stages. I'm leaning toward machine quilting this one just so it doesn't take forever to finish.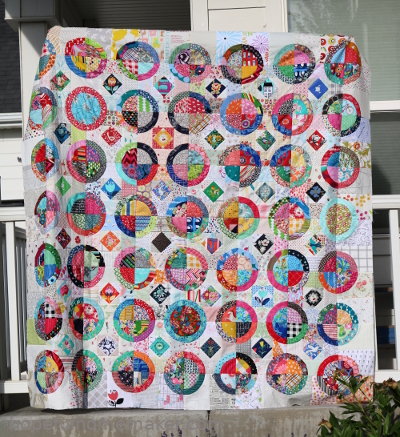 Either way, I have a finished Halo quilt top! Hooray!