Irish Chain Quilt
Few things say "summer" like classic blue and white, and this Irish Chain quilt is a dreamy summer quilt.  Made entirely from voile and lawn, the fabric is buttery soft and cool.  I am so pleased with this quilt!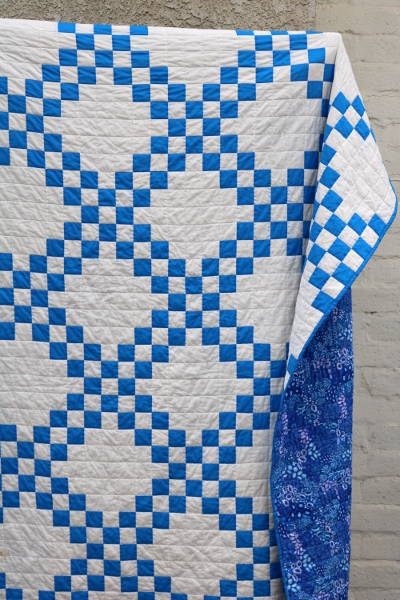 A couple of years ago I scored some voile on a clearance sale for under $5 a yard, and I bought all of it

(you can read that story here)

.  This classic Irish chain quilt was the perfect project for it.  Simple sewing in my favorite colors.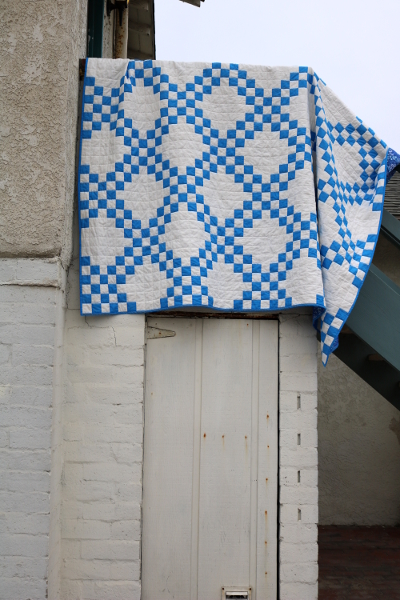 I actually finished this quilt more than a year ago, and wisely took photos of it at the beach house.  I knew I would treasure having photos of my quilts here; what I didn't anticipate was how hard it would be to write about it later.  I know it's just a place, just a house, but it was SO much more to us.  We have grieved not having it in the family anymore, and are still hurting.  I could write a book about everything that house meant to me.  It feels like we lost my grandpa twice.  But it's time to get these photos in a place where I'll see them more.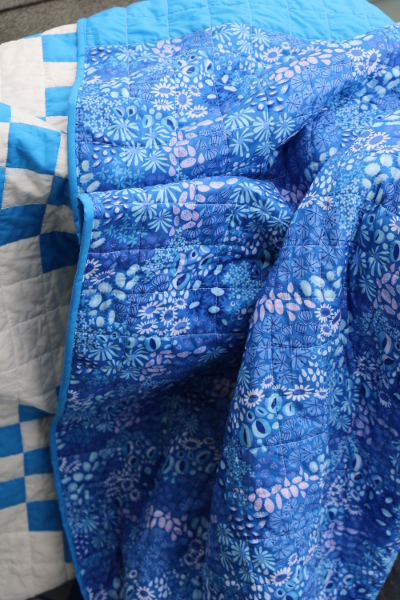 After all my indecision

, I quilted this one on my Juki in a simple, straight line crosshatch pattern.  For the backing I used what was left of the blue lawn and paired it with a precious piece of Lizzy House lawn that I'd been saving.  I also used bamboo batting in this quilt, to keep it light and airy for summer use.  It's soft and a little bit puffy feeling.  I love having it on my bed in the summer.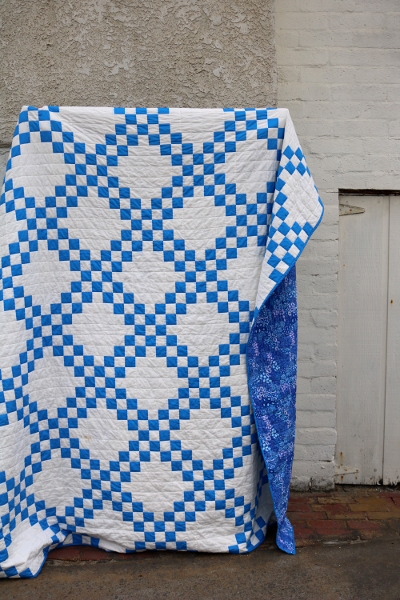 I also love these simple photos from a treasured visit to the dearest place.  Today they make me smile with gratitude for the gift of the beach, and for memories.  And quilts.  I'm grateful for quilts.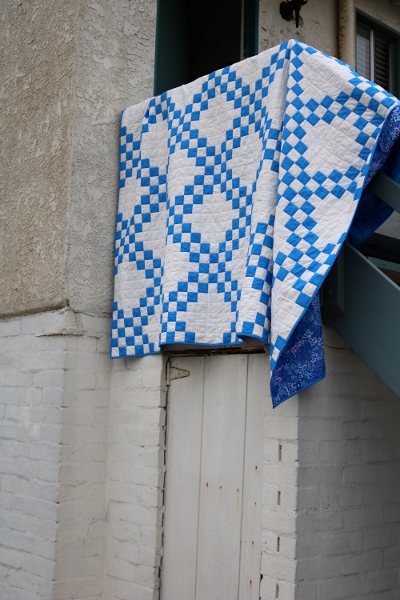 Happy Sewing!
-Jennifer