Sisterhood Mini Quilts
A few years ago some friends and I made some Sisterhood quilt blocks to celebrate our friendship. The clever pattern by Berene of HappySewLucky is paper pieced and so much fun. That round of Sisterhood blocks prompted me to return to the same pattern in 2020 when I wanted to make a mini friendship quilt for my friend Pantera. So, at last, I'm sharing a few photos of my Sisterhood mini quilts.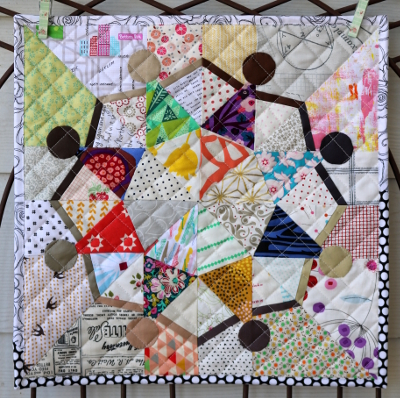 This first one is the most colorful one I've made, and it's also my favorite. I definitely used "louder" low volume prints in the background, as well as a better range of skin tones for the arms and heads. Some of my favorite scraps went into this one.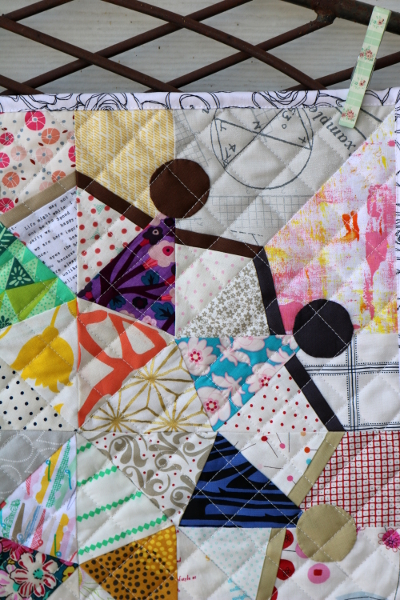 Recently I shared the Courthouse Steps quilt that I made using Pantera's gorgeous hand printed fabric. This first Sisterhood mini quilt was made for her, and I included a few scraps of her work in it. I wanted to send something tangible to tell her I was thinking of her in the pandemic. This is such a great quilt block for sharing with women.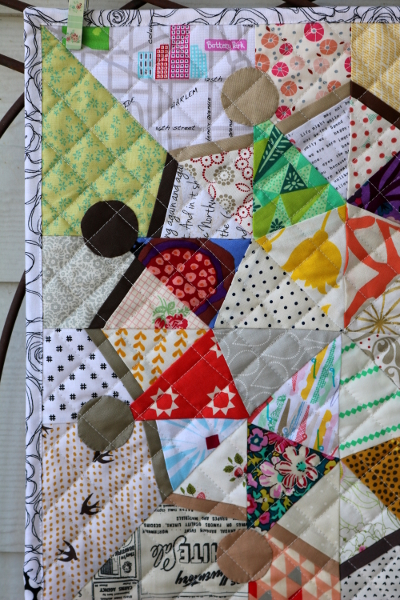 I quilted it with a small crosshatch design that looks amazing on this block. The backing is a fun house print I've had for years, and I included tabs for hanging in the top corners. Two different black and white prints won the audition for binding.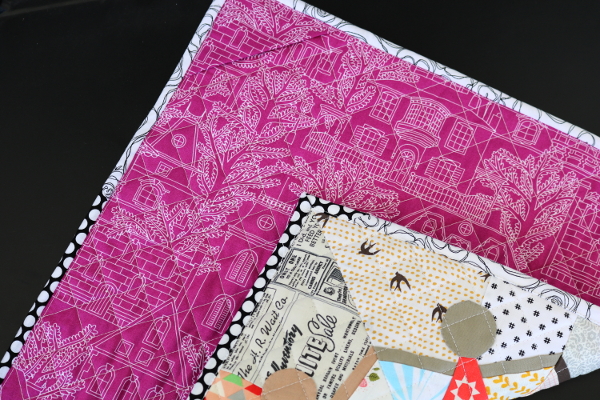 And I made a quilt label! This is one of my worst faults as a quilter. I rarely label my quilts, and it's something I need to fix. I always feel like a simple label written in sharpie is insufficient and would rather embroider one. But the time difference between the two approaches is huge. And that's a discussion for another day. Still, this one was essential.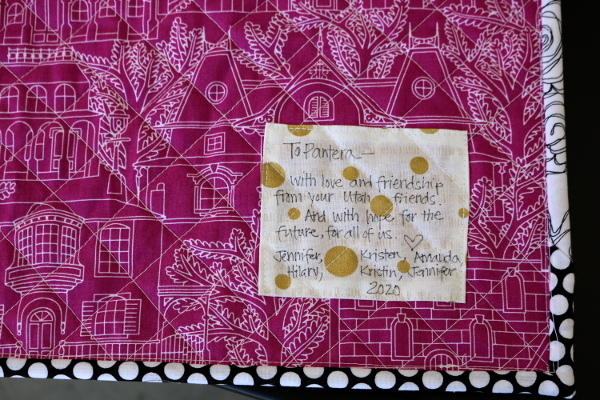 And there you have it, my favorite of my Sisterhood mini quilts.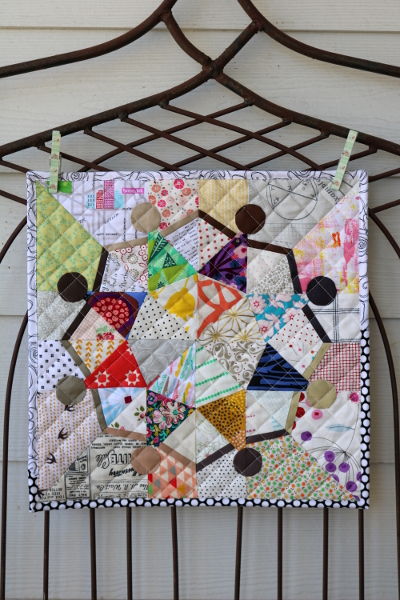 For record keeping, here are a few photos of my own Sisterhood mini quilt. I love it too, for different reasons. I love the Liberty lawn in it, and you can read the story behind it here.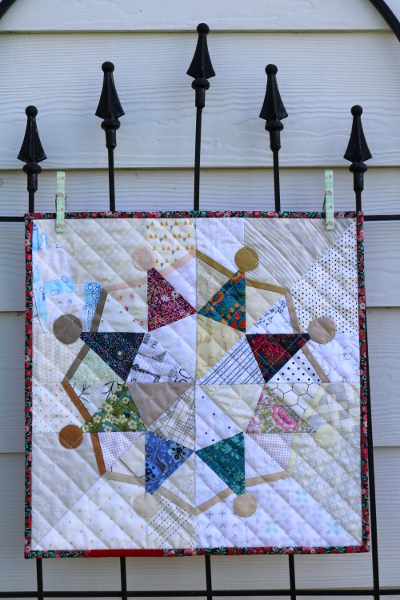 For this version, I quilted in crosshatch lines once again and still love it.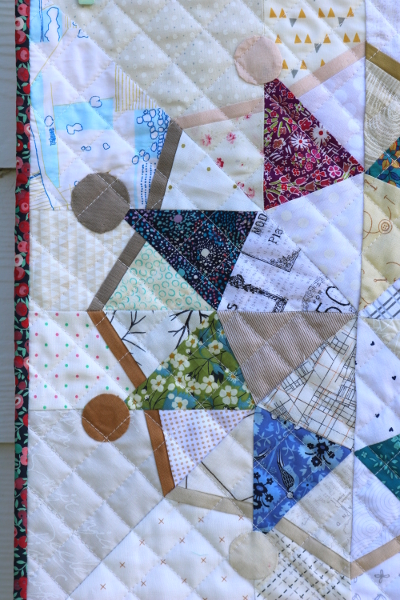 I backed it in a Liberty cotton, and bound it with one of my favorite Liberty designs: wiltshire. That little red strip in there is my favorite. It hangs in my laundry room with most of my other mini quilts.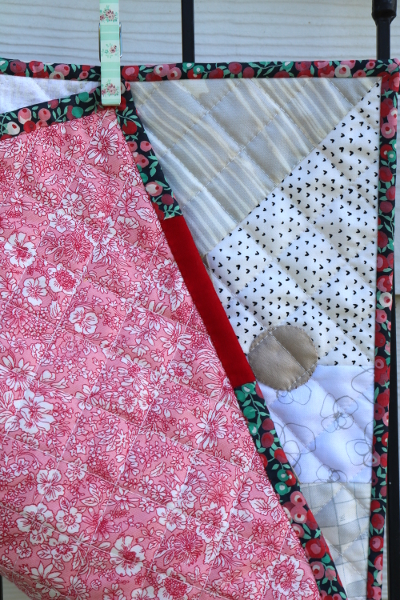 And finally, here is my original test block, still just a block. I think I'll save this one to include in a quilt.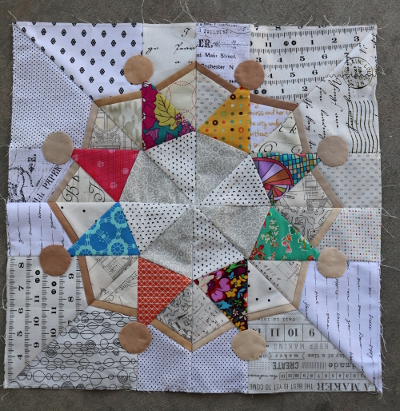 Happy Sewing!
Jennifer