Raspberry Applique Quilt
This Raspberry Applique Quilt needs a better name because I love it so much.  But for now, here it is, known simply by the

name of the pattern/project

.  I have to tell you, this one went directly to the foot of my bed.  I have other quilts dearer because of their message or personal meaning.  But this one, this one makes me want to wrap up in it simply for the color.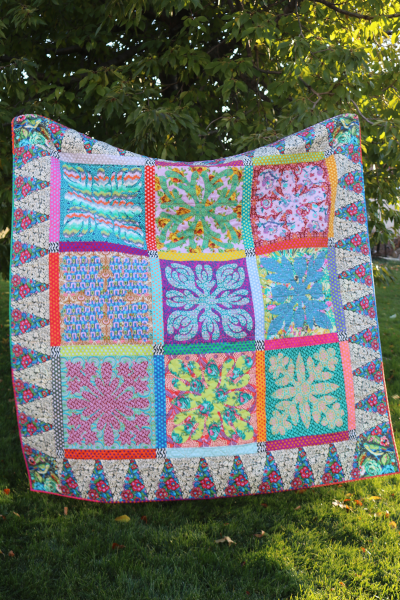 I learned a good lesson when finishing this quilt.  Way

back in 2019 I finished the applique

and sewed the blocks together with colorful sashing.  At the time I pictured it turned on point with elaborate corners added, to showcase more fabrics designed by Amy Butler.  When I got it back out last fall, I realized how huge it would be if I finished it on point.  I also realized that all along there was only one fabric I had pictured myself adding to this quilt.  Sure, I would have used more, but only one seemed essential.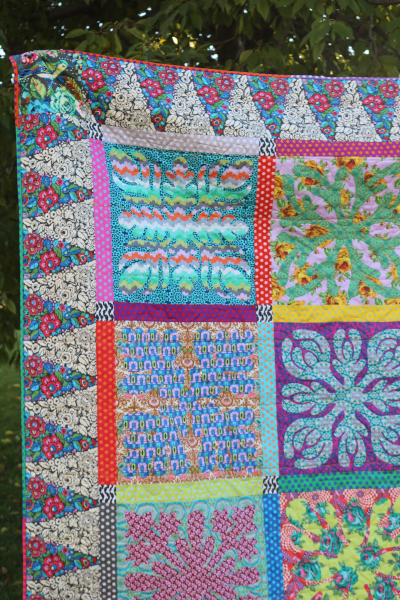 So, if my heart had always only been set on this one, why not use it and call it finished?  That's what I did.  And obviously that "one" fabric is pretty amazing.  When fussy cut, it makes a border that looks complex but is really just art.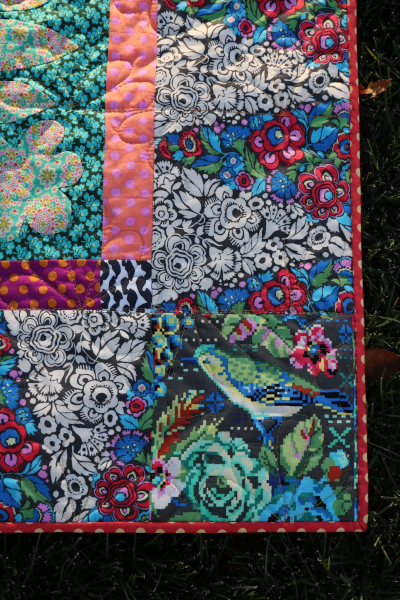 And that is all I did.  Plus the birds in the corners, of course.  I have many other Amy Butler fabrics, definitely enough for another quilt or two, but this one is complete.  All it needed was an epic border from her Hapi collection.  I really love that print.  (I used a bit of it on the back of

this quilt

, too.)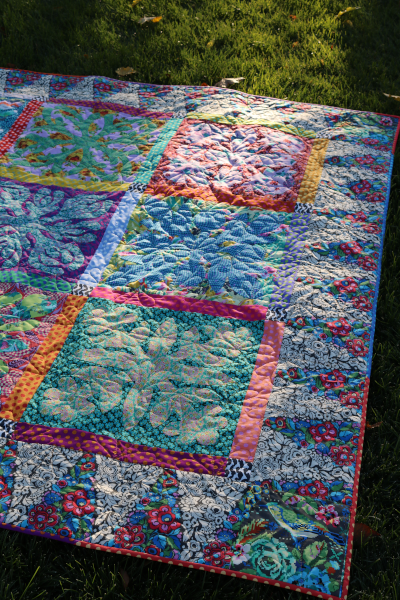 This makes me wonder, are you someone who tires of fabric after it's been around for a while?  I've learned that most of the time, I am not.  I don't care how old a print is if I like it.  And if I liked it once, I usually still like it 10 years later, even while my taste in new fabric continues to evolve.  So I'm not concerned with how old a print is, especially if I still like it and it works in my project.  In this case, it totally works.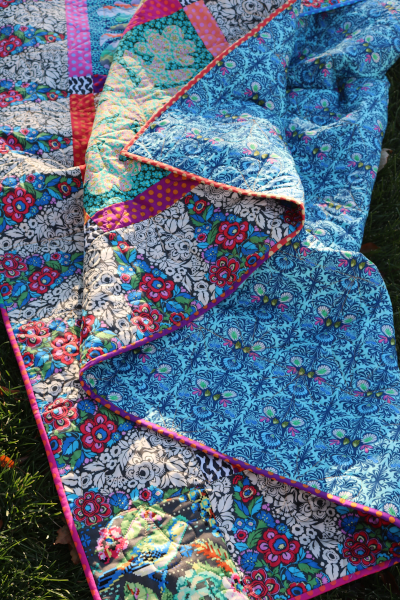 So, it's a finished quilt because I re-evaluated my original plan and only used the detail I cared about most.  It was a good lesson for me in finishing; I can pivot and keep only what I still care about.  I hope I remember that as I try to finish other long-standing UFO's.  Thankfully I still had some strips of those dots I used for sashing, and they became the binding to finish the quilt.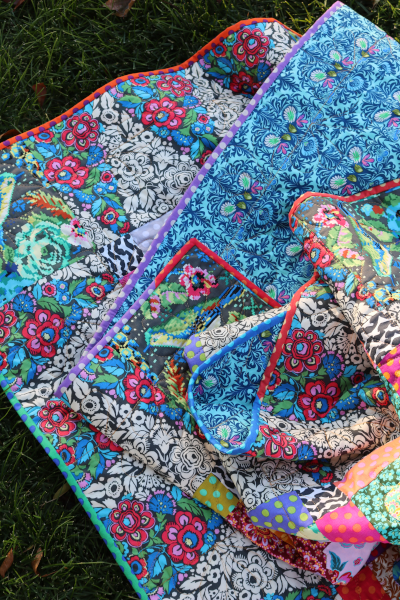 I quilted my Raspberry applique quilt on my longarm with gold thread.  My quilting design looked good in my head, but not as good in real life.  Gratefully the fabrics are so busy that it doesn't matter – you can hardly see it!  No one will call it a masterpiece, but every day I have smiled at it on my bed.  I call that a success.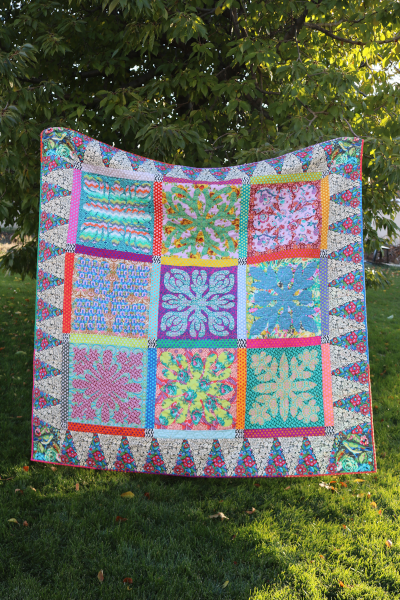 But really, it needs a new name.  Any suggestions?