Hunter's Star Nine Patch Quilt
This quilt is the result of simple experimentation and working with what you've got on hand.  Some time ago a customer asked for help resizing blocks in my

Giant Hunter's Star pattern

.  Just for fun, I made a block to test my math before sending her the measurements.  Months later, not knowing what else to do with it, I made some more.  I had a lot of the Denyse Schmidt floral and figured it would be good to use it up.  Then I ran out of pink fabric, so I added the green, and this is how I came to make a Hunter's Star Nine Patch quilt.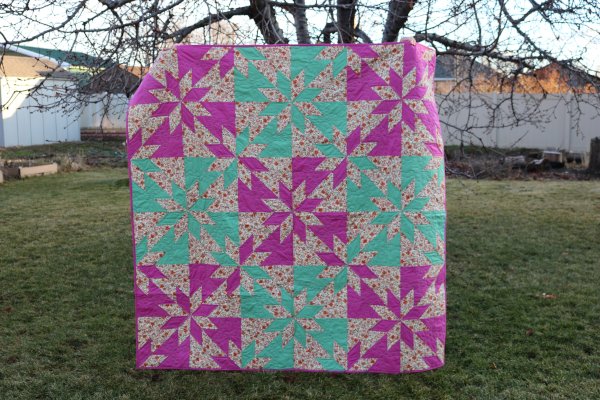 It's a fun twist on the traditional Hunter's star quilt.  I've made a lot of them, you can see some

here

, and

here

.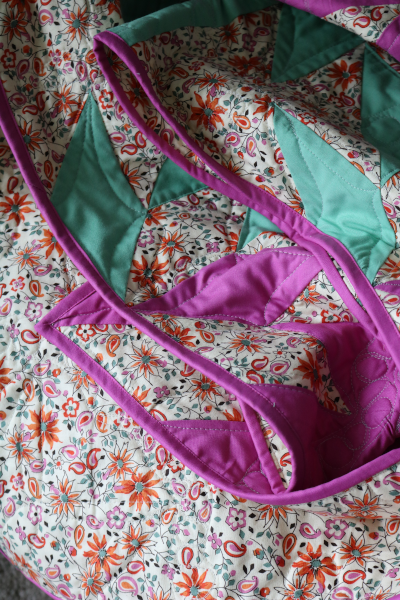 I've made scrappy Hunter's star quilts before, but never one with two distinct second colors.  And I like it.  I think it's really fun.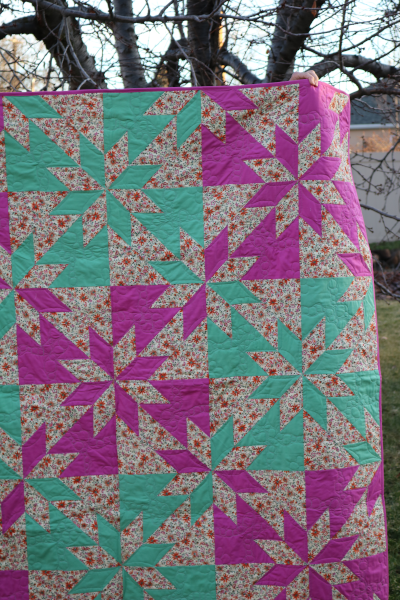 Like too many others, this quilt top waited a very long time for quilting.  And like my Raspberry Applique quilt, I had a good idea for the quilting but wasn't able to execute like I hoped.  It's a combination of my poor novice skills and the limitations of my machine.  You can see that I tried!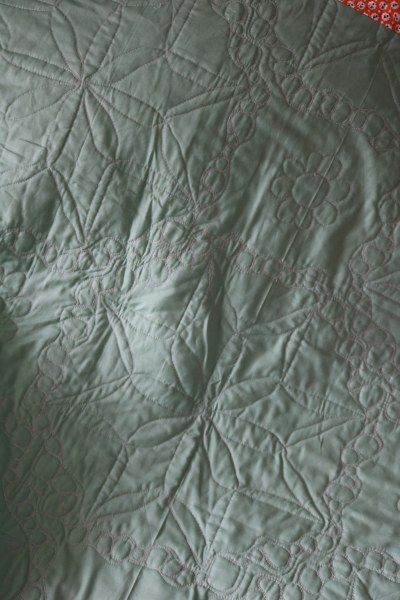 But once again, a finished quilt is more useful than a quilt top, so I'm happy it's done.  I really enjoyed adding the nine patch twist to an old favorite.  Exploring ways to combine quilt patterns is a good way to get creative juices flowing.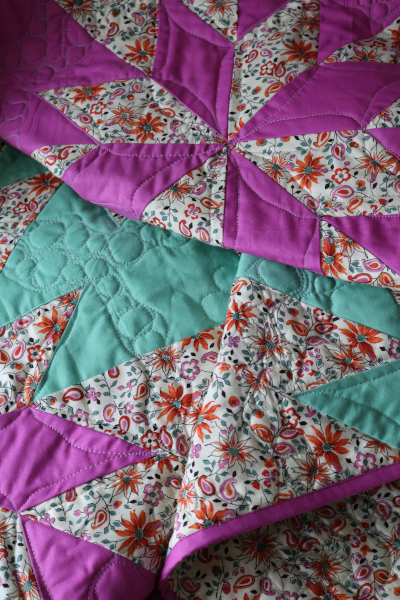 I used the remainder of the Denyse Schmidt floral fabric on the back of the quilt (I still remember buying it for $2.40/yard on a crazy clearance sale years ago), and the rest of my green solid finished off the corner.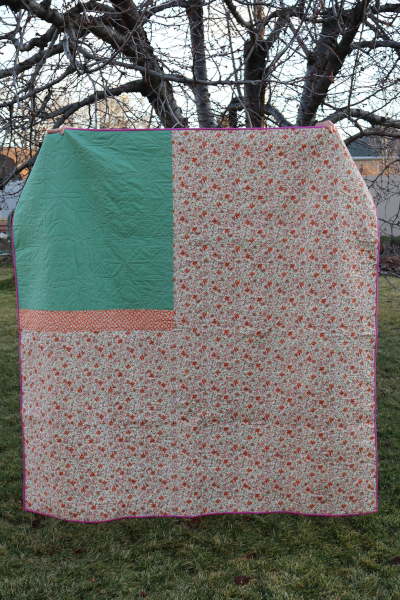 My final bit of pink solid was barely enough to bind the quilt, and I also finished it on my machine to give my elbow a break from binding.  It was nice to use up three pieces of fabric in making this quilt.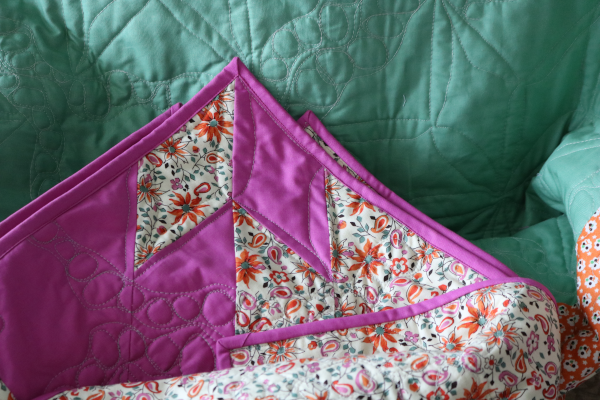 One less quilt top in the queue means I'm making progress!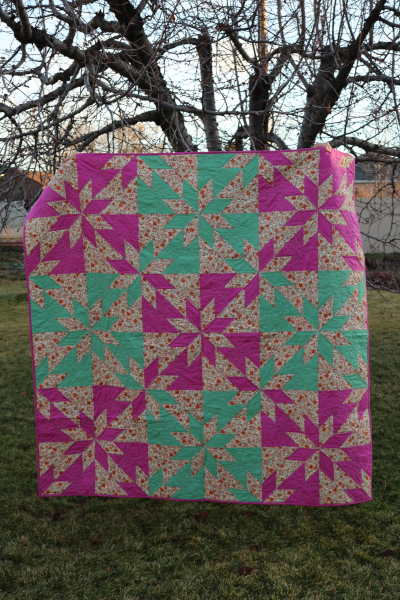 What are you working on?  I hope you're enjoying it, whatever it is.
Happy Sewing!