Listen Quilt – 4th Pattern in Resolute Collection
Today I'm introducing the 4th quilt in my Resolute quilt pattern series.  This is Listen, a quilt designed around thoughts of the word, "listen".  It follows

Awake

,

Arise

, and

Stand

, and will be followed by Serve.  All these patterns are available in

my Etsy shop

.  These words are dear to me and I have loved designing a quilt pattern for each one.  The

Listen Quilt Pattern

feels different from other designs of mine, but I love it.  It flowed naturally once I started sketching.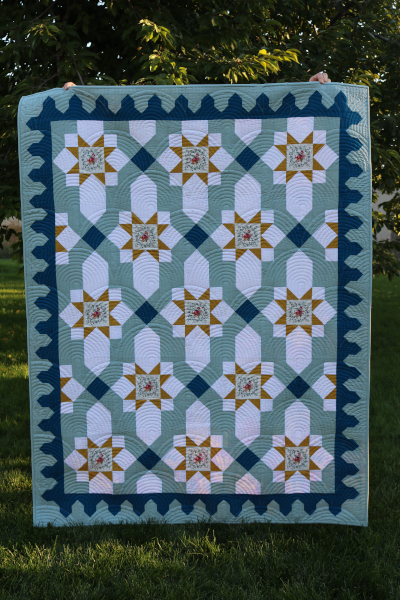 As I said, I designed this series around words that are meaningful to me creatively and personally.   Interestingly, the definition of "listen" is so much more than hearing.  It means "to hearken; to give ear; to attend closely with a view to hear; to obey; to yield to advice; to follow admonition".  Listening to the creative spark deep inside requires silencing other voices.  Both creatively and personally, I want to improve my listening AND be more discerning about which influences I actually yield to.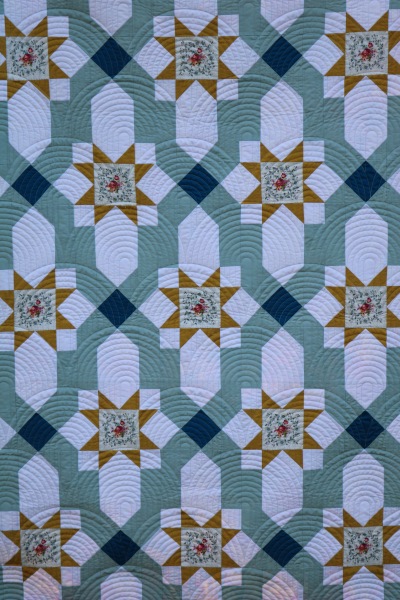 Pondering this, I found myself increasingly "looking up", picturing sacred spaces that draw out the best in me.  The Listen quilt design grew from these thoughts.   This quilt design is simple, but requires precision and attention to detail, just like any true act of listening to someone we love.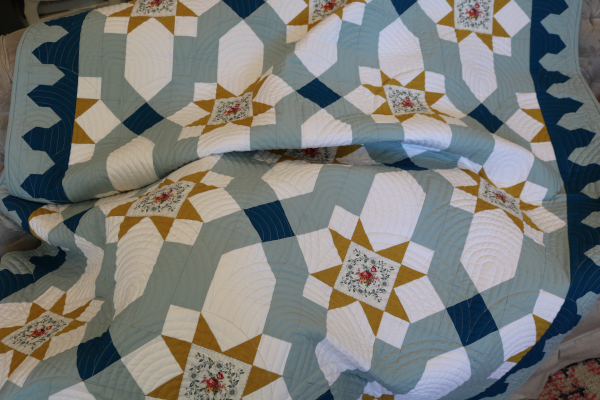 As for the design itself, the Listen quilt features a fun star surrounded by a "trellis" or "lattice" design which frames the background and creates beautiful movement.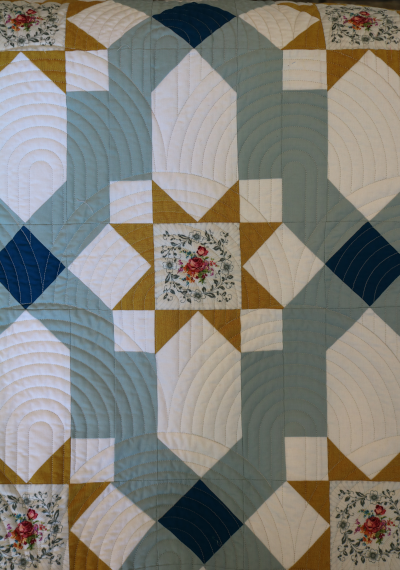 Melissa Kelley

quilted the Listen quilt with beautiful rainbows all over, and I love it.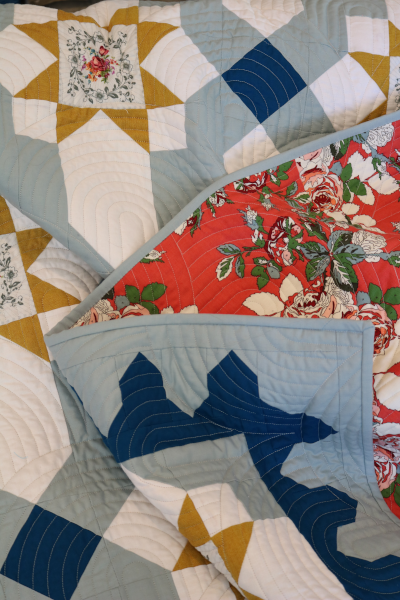 The backing is a gorgeous floral I've saved for years.  It's an old Moda print by Erin McMorris, her popular paint by number roses.  I found it on clearance ages ago and saved it for the perfect quilt.  Listen was it.  I love the dramatic florals on the back of this elegant design.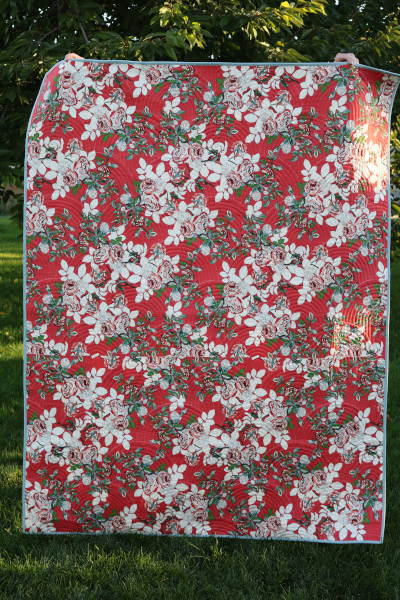 Perhaps my favorite part is the border.  I avoid borders on most quilts unless they really add something to the design, therefore I challenged myself to keep drawing until I got it right.  I knew this design needed a border but I wanted it to grab your attention.  It continues the aesthetic of the quilt body, and it makes a bold statement.  I love it!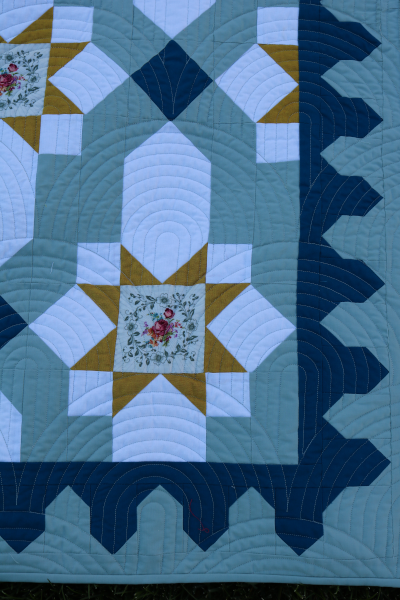 The clean lines, simple color scheme, and contrast all converge in this Listen quilt for a striking presentation, but there is a colorful version on the way.  I love my Listen, Candy Shop Style quilt just as much as this original.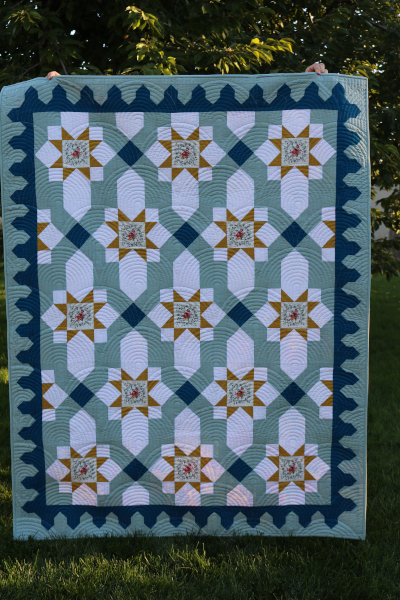 I'll share that version soon, but until then, you can find the

Listen quilt pattern here

.  I hope you're creating something beautiful today!
-Jennifer