Serve Quilt: Rainbow Edition
I miss working on my Resolute Quilt Pattern series, so today is a good day to share another version of the

Serve Quilt

.  The

first Serve Quilt

featured a simple color scheme in solids, which I love.  But this one makes me smile in a different way.  Here she is, the Serve Quilt, Rainbow Edition.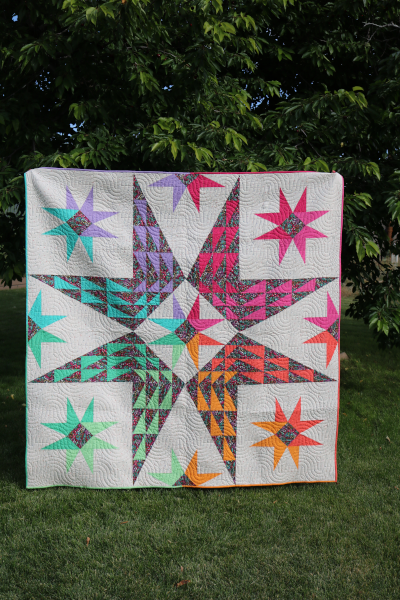 When I was working with my selection of Art Gallery solids on my

Candy Shop Listen quilt

, I enjoyed the saturated colors and didn't want to put them away.  It occurred to me to infuse the Serve Quilt with the same colors.  I pulled a favorite Sally Kelly print out and ta-da!  It was the perfect combination.  And so I began.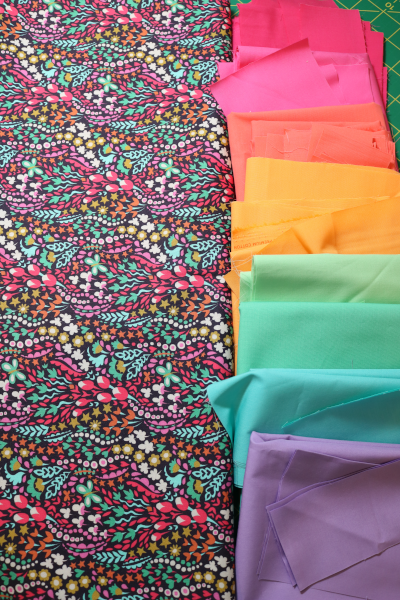 The center star provides opportunity to showcase all eight colors, and they simply rotate around the star through it's points, and through the smaller stars.  I chose a low volume Ruby Star print with tiny stars in different colors as my background fabric.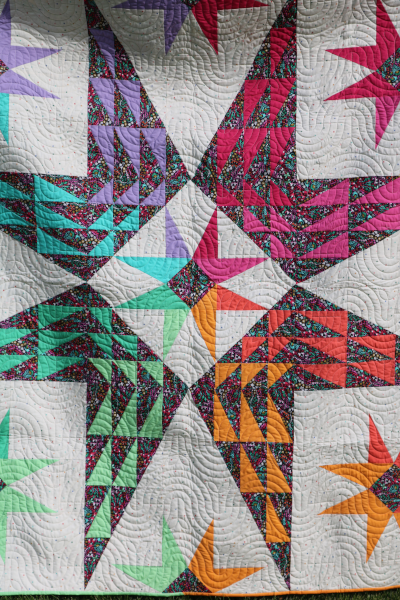 I love seeing quilt patterns made and re-made in different fabrics and colors.  This Serve quilt, rainbow edition shines in a different way compared to the original.  I love it just as much.  (It also makes me hungry to circle back to my smaller,

Show Up version

, to see what I can add to it.)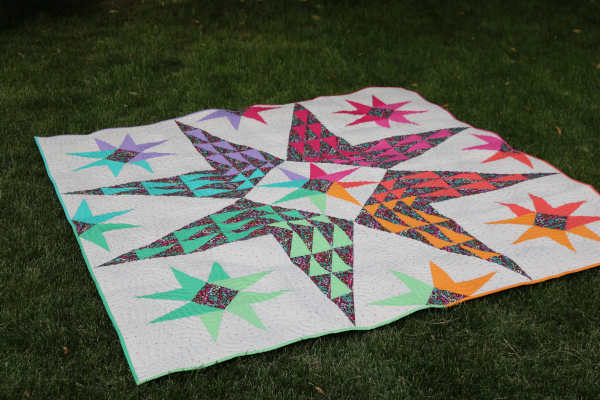 Melissa Kelley quilted this one, also.  She's my favorite local longarm quilter and always does amazing work.  This edge to edge design is hers, and is a nice compliment to the quilt.  It adds movement but doesn't compete with the design.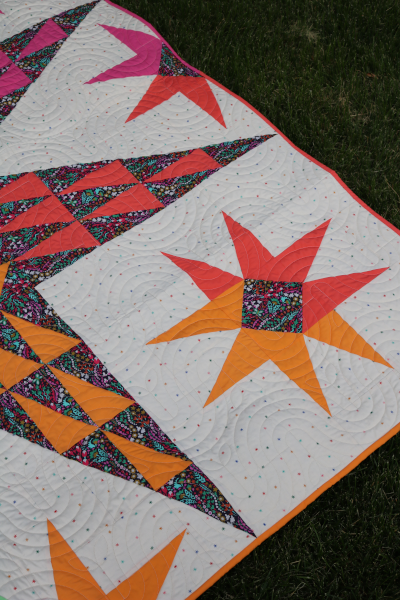 Rather than using the dark print for binding, or just one color, I decided to use all 8 colors in the binding.  Each color lines the quilt along the edge where it's displayed in the stars.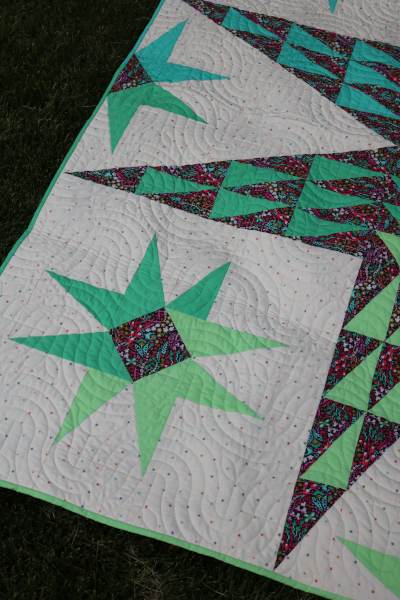 For the backing I selected another Sally Kelly print from her Paradiso collection.  It's a vivid, fantastical design that I've saved.  I'm so happy to have it on the back of this big quilt!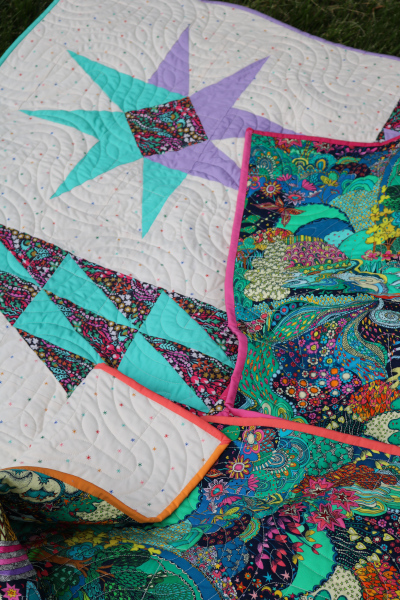 So there we are:  Serve quilt, rainbow edition.  A reminder to show up with purpose in our spheres of influence.  Serving brings happiness and color to our lives, especially when we're in trying circumstances and low valleys.  I know of nothing that brings perspective and a lighter heart faster than service does.  I guess this version reminds me of the

effects

of wholehearted service:  so much beauty and happiness.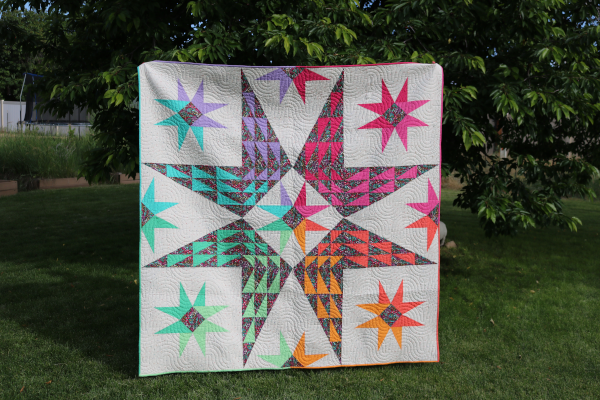 Wherever you are, and whatever you're doing, I hope you find a way to contribute.  It's good for the soul! Happy sewing!