Is there anything in your Christmas storage that makes you giddy to unpack it?  Something so beautiful that just seeing it each year is like Christmas to you?
These plates fit that description for me.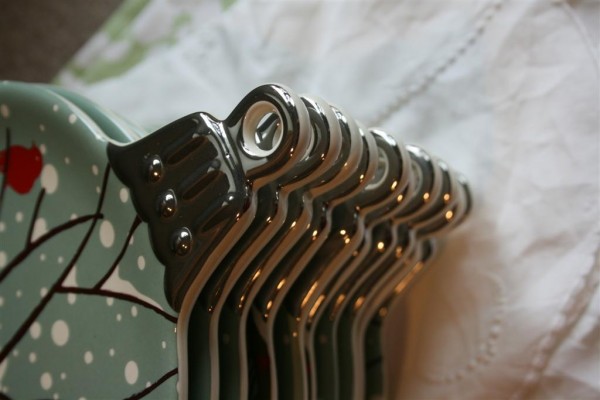 Shaped as Christmas ornaments, they have a beautiful silver finish at the top and a hole which I've used to hang some of them on my tree in the past, or on a garland above my entry.
It's the pattern on them that I love so much.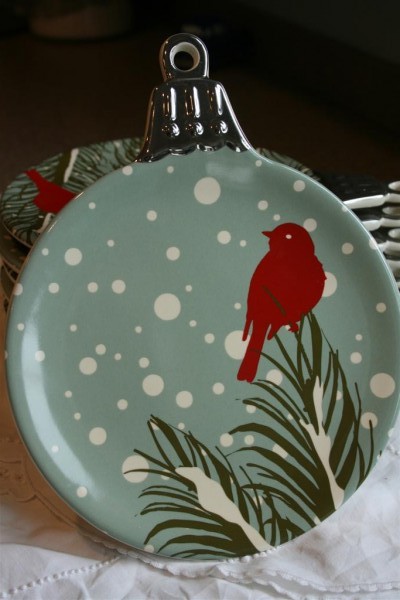 You guessed it.  Birds.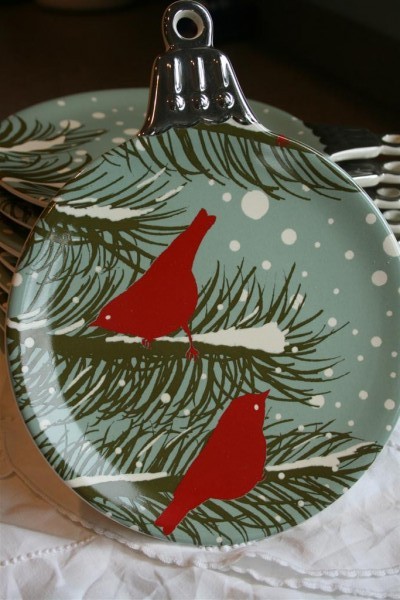 Red birds.  In four different patterns.  On an aqua plate with touches of white, brown and green.
Listening to the voice in my mind as I type makes me think I must be awfully predictable.  Aqua, red, birds, dishes.
Oh well.  You love what you love.




The pattern above might be my favorite.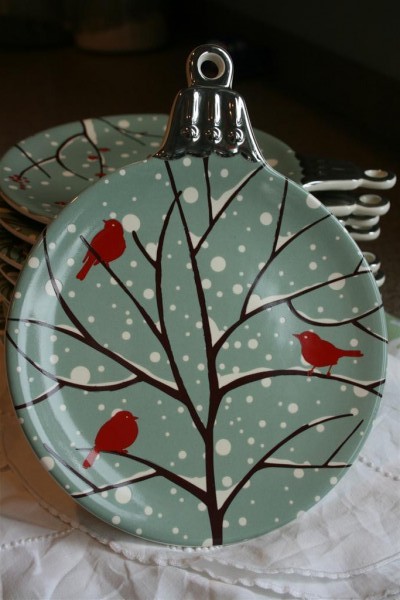 Or it could be this one.
I haven't unpacked these in two years.  Last year I had a 4 month old baby and I did the  bare minimum.  The year before that morning sickness hit hard during the holidays and I didn't get them out.  As I carried the box upstairs this year I wondered if they were as pretty as I remembered.  I was not disappointed.  Nor was I sorry that I bought more than twenty of them when I first saw them.  They make me happy.
They're spending the month stacked neatly on my kitchen counter because I can't bear to put them behind doors.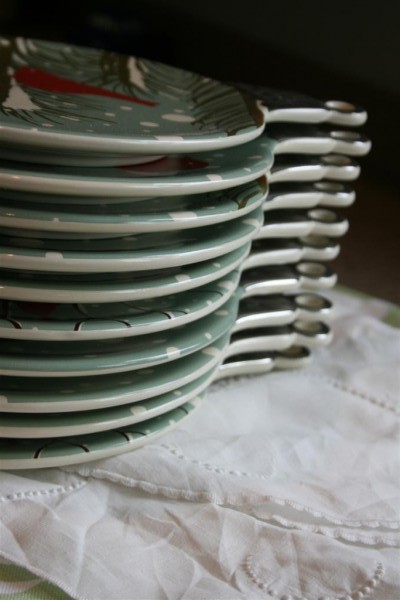 What is your favorite thing to unpack each year?
Hopeful Homemaker