My Color Stack quilt is back from the quilter and finished in time to enjoy during the fall season.  I am grateful for this quilt.  It captures my love of color and also brings back memories of making it.  The exercise of pulling fabrics to try different combinations, looking for the unexpected pairs, was healthy and freeing for me.  I might make another!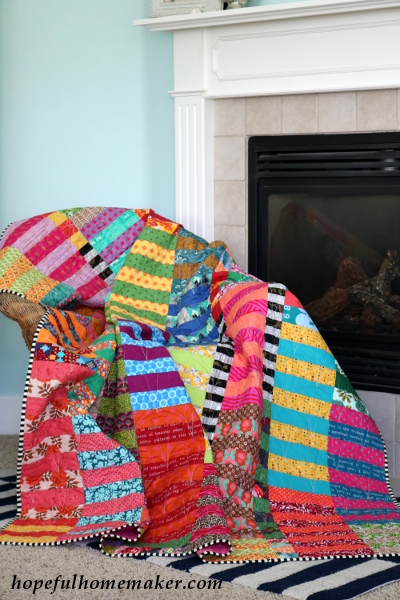 Fall is a celebration of color and this quilt perfectly captures it.  You will find my free tutorial for making your own here.  Additionally, you can download the full-color pattern in my Etsy shop for just a few dollars.  I'm excited to announce that I've re-worked the pattern to add a second option for a Baby Color Stack quilt!  The instructions for the baby quilt are only in the pattern on Craftsy.  Two patterns for $5.00 is an amazing deal!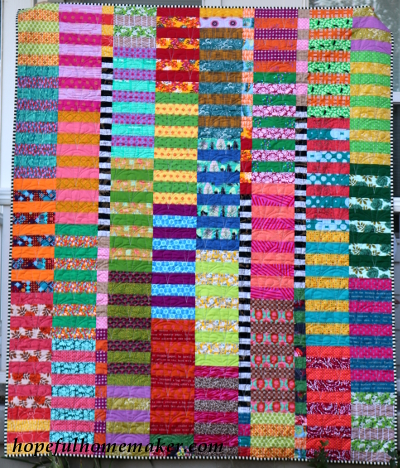 Melissa at Sew Shabby Quilting quilted this for me in a succulent clamshell pattern, and the design was larger than I pictured when I dropped it off.  I was delighted to see it finished – I love it more than I expected and the large scale is perfect for this quilt!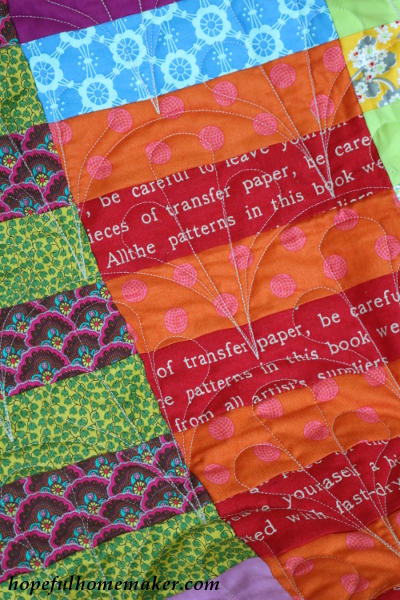 I couldn't resist a flannel backing on this quilt.  A bright pink woodgrain won out, making this a particularly soft and cozy quilt.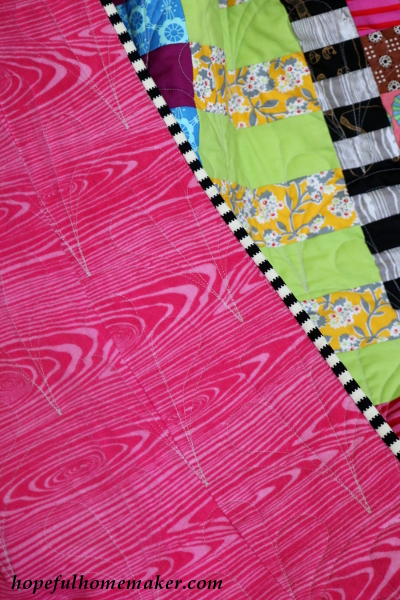 Another picture because I just can't help it.  I mean, look at all that happy color!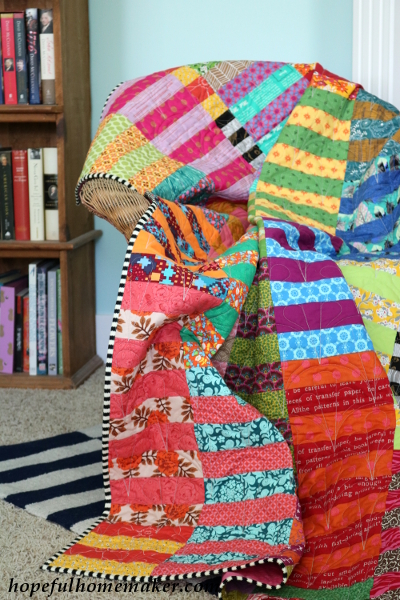 My decision on binding fabric wasn't easy.  I had several options I really liked but in the end I selected the black and white because it echoes the skinny black and white strips in the quilt.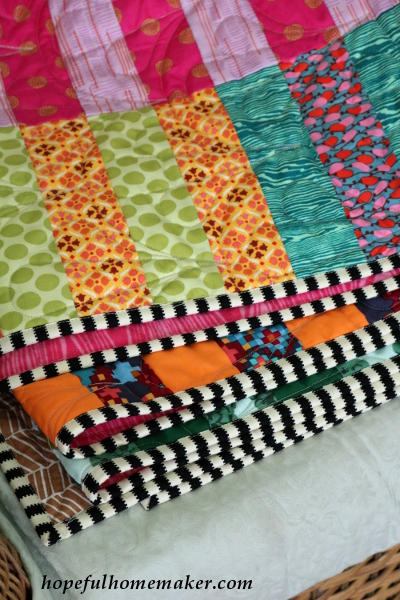 The Color Stack quilt is beautiful and easy to make.  Use pre-cut jelly rolls or push yourself and choose colors of your own.  It's a great pattern for a last-minute quilt.  Get your pattern today!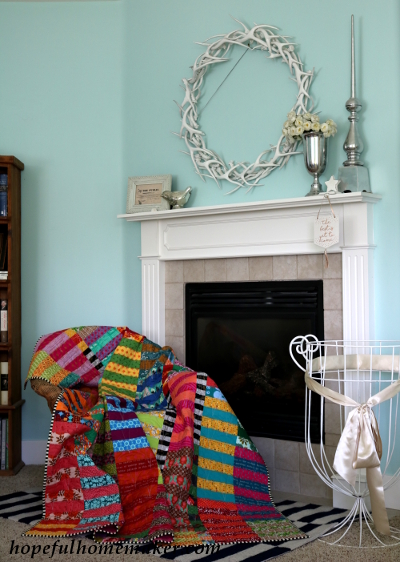 Happy Sewing,
Jennifer