Catenary quilt top
With all fourteen rows appliqued and sewn together, my Catenary quilt top is finished.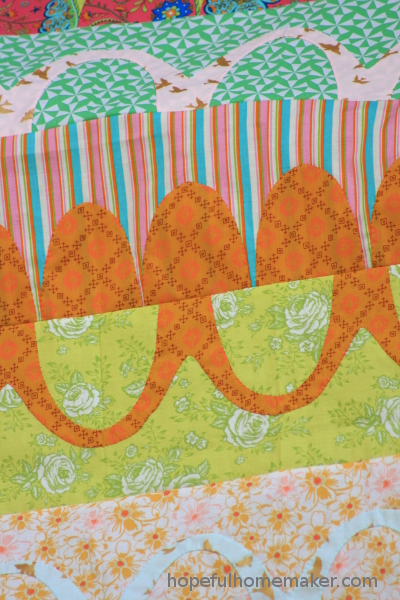 I have enjoyed and grown to love the art of hand applique over the last six months.  This is the third applique quilt top I've finished this year (all patterns by Carolyn Friedlander) and I think I'll always have a hand sewing project going from now on.  This particular project was especially fun to plan as I auditioned and selected fabrics.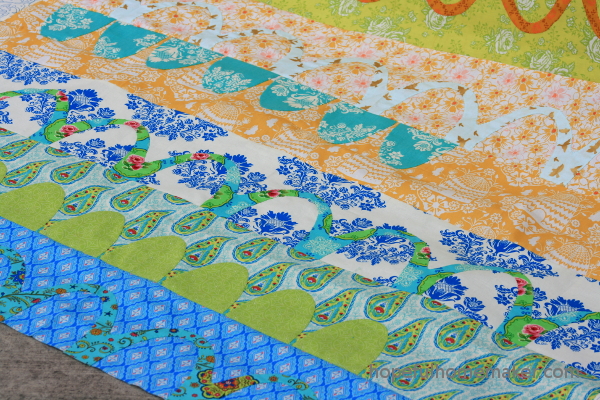 I really wanted to try one of Carolyn's patterns with fabrics that are larger in scale and bold in color/pattern.  It's been such a fun project and I can't tell you how much I love the blues in this quilt.  It's like the colors of my soul have spilled onto fabric.  I also enjoyed mixing some Bonnie Christine, Jennifer Paganelli and Violet Craft fabrics in, as well as a bit of lawn.  For the borders along each side of the panels I chose a low volume floral print from Erin Michael's Purebred collection for Moda.  Somehow it's just perfect.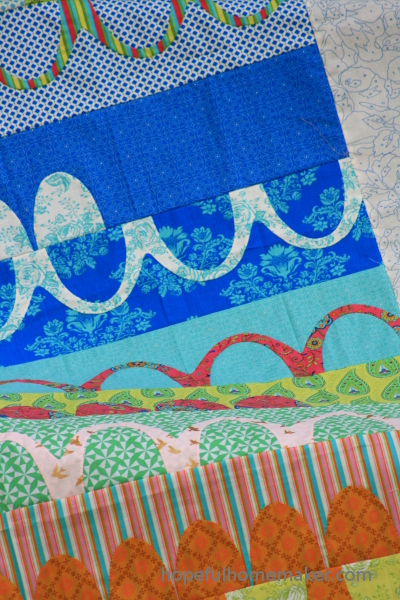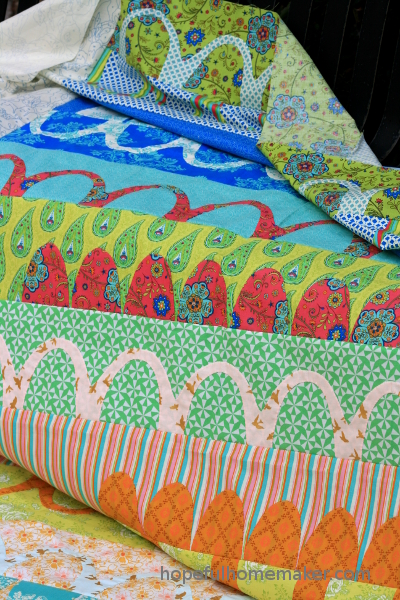 Naturally I've already begun a new applique project.  My hands were itching to stitch in the car for a few days so I quickly started prepping again.  I'll share more soon!  I also need to figure out how I want to quilt this beauty.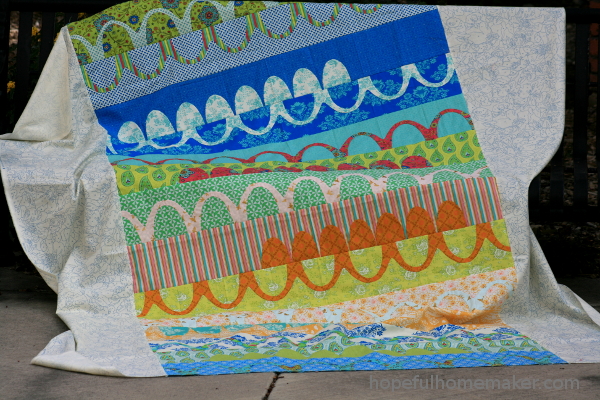 Thanks for visiting!
Related Posts:
Catenary – A New Project
Catenary Progress