Bride's Bouquet quilt block – making a start
A few months ago I taught some classes at the

Sew Simply Stitched

quilting retreat.  I loved it, and I also loved taking a couple of classes there.  One of them was for a vintage quilt block I've always liked, the Bride's bouquet.  I figured it might be fun to get some extra tips and tricks, if possible, and finally start one of those "someday" quilt patterns.  Here's my first bouquet quilt block: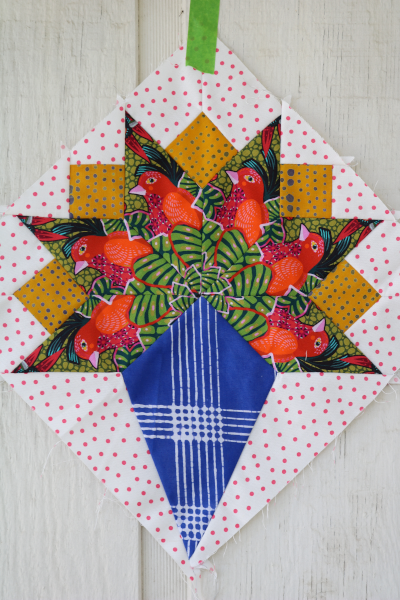 This block is a 12″ square and the pieces were large enough that I decided to try fussy cutting the diamonds.  Enter this fabulous fabric, designed by Odile Bailloeul, a French designer for Free Spirit Fabrics.  So many cool design elements to choose from in this one!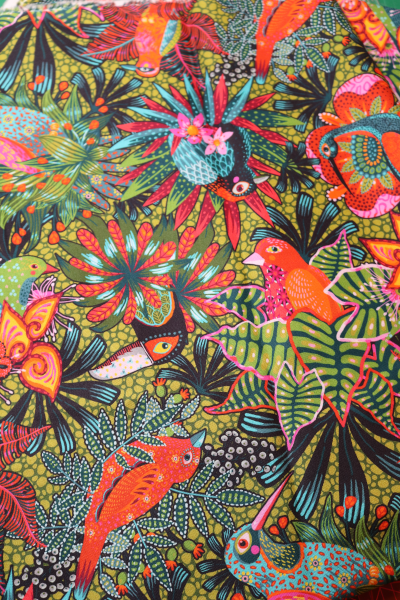 I opted for the bird and fussy cut six of them.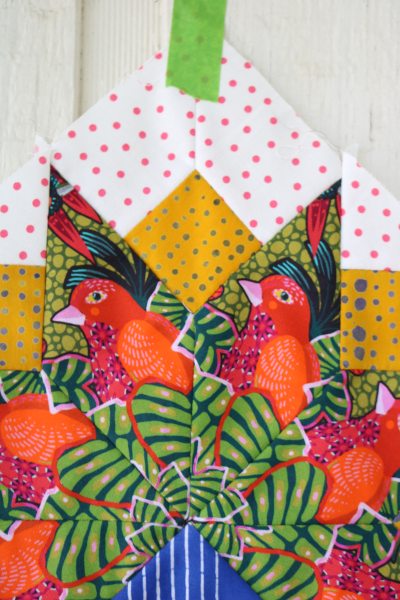 If you're unfamiliar with fussy cutting, it's a process where the same design element is cut out repeatedly from a fabric without concern for efficient fabric use.  It leaves what's humorously called "quilter's lace", or holes in your quilting fabric when you're done.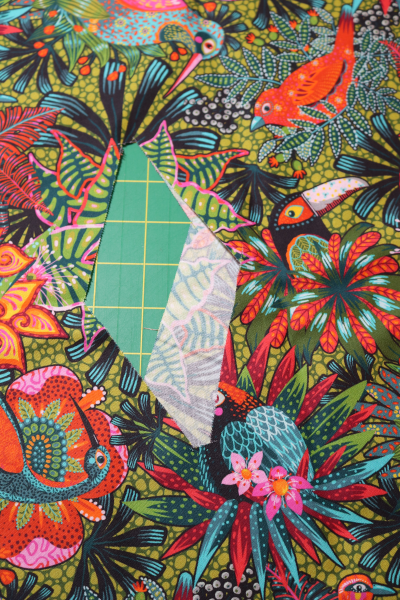 I use fussy quilting frequently in my quilting.  With so many incredible fabric designers in the industry, my opportunity to fussy cut incredible fabrics increases constantly!  I fussy cut the fabrics in my Arise quilts (

here

and

here

).  Both versions of my Listen quilts (

here

and here) also contain fussy cutting.  This let me put all the faces, florals, and other design elements exactly where I wanted them.  I figure this fabric has so many awesome designs in it, I'll have no problem using it for other fussy cut quilt blocks.


Bride's bouquet is a gorgeous quilt block requiring one important skill:  y-seams.  Thankfully, my years of using y-seams in lone star quilts made this approachable instead of daunting.  It takes time but is rewarding.  Now I'm on the hunt for another great fabric to fussy cut in my second block.  Any suggestions?
I hope you're doing something creative today!