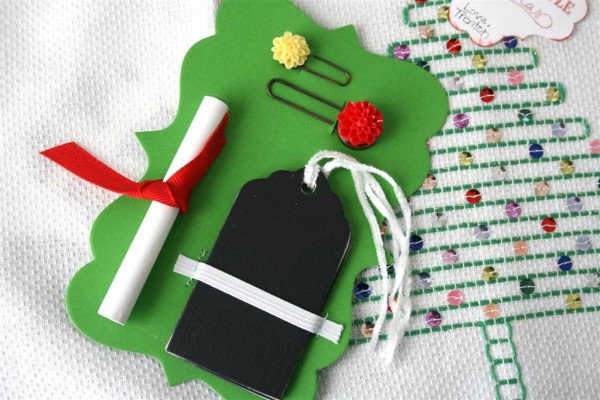 Yesterday's peek at my flower embellished paper clips and the chalkboard painted tags came together last night to make these little Christmas teacher gifts.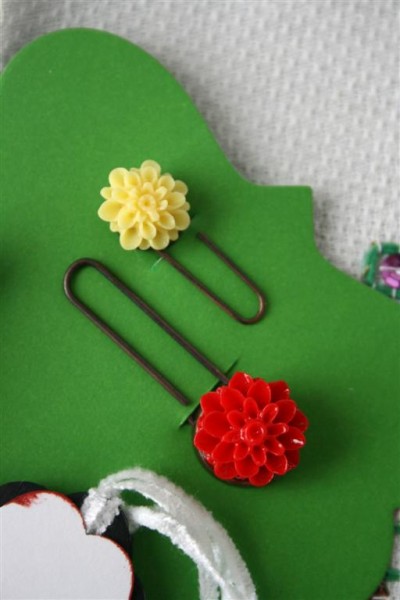 It's really a simple gift so I needed to do something to make the presentation great.  I cut this shape using my Epic six machine (that has sat in its box forever) to make large tags.  I played with it to arrange the gifts on the paper.  For the paper clips I cut two small slits with a razor blade and inserted them.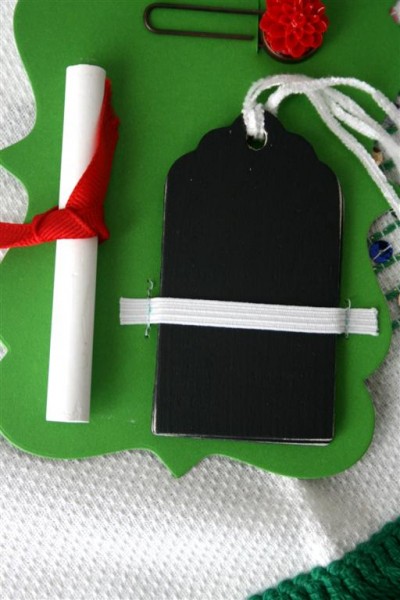 I sanded the edges of the chalkboard tags and added a ribbon to each.  I then sewed a piece of elastic to the paper to hold two tags in place.  Then I stapled a piece of ribbon to the tag to tie a piece of white chalk on.
Super simple, but I feel like I put it together in a really cute way.  I hope our Elementary school teachers like them, or at least find them useful.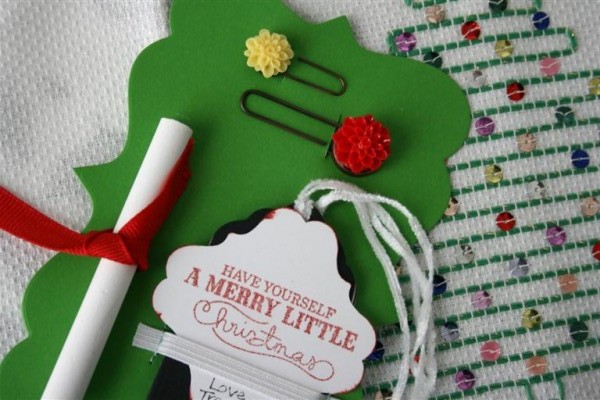 Lastly I stamped a little Christmas greeting on a decorative tag and slipped it inside the elastic.  I wrote the name of my child at the very bottom.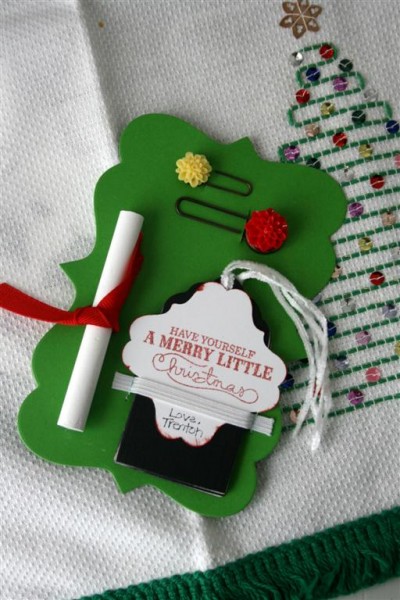 The entire gift fit perfectly in a 5×7 inch envelope.  Simple but cute.  My son's kindergarten teacher raved about it when I picked him up this morning.  I was thinking this would also be a cute end-of-year gift for teachers.  All you would need to do is change the color of the paper tag it's placed on.  I added up my costs and these gifts came in under $2 each.  I already had the chalkboard paint on hand.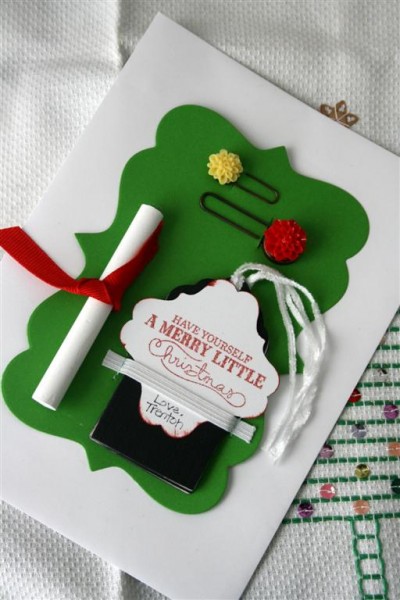 So they're done and delivered.  Hooray!