About a year and a half ago I had an "aha" moment and made some

ribbon napkin rings

.  I made more a couple of weeks later for my brother's

graduation party

.  Last week I remembered them and thought that it would be so easy to make some for the holidays.  It's such a quick and inexpensive way to do something new.  This embroidered ribbon would be so beautiful for Christmas, I think: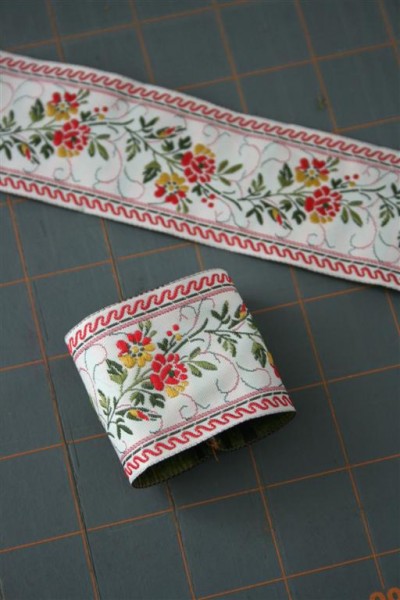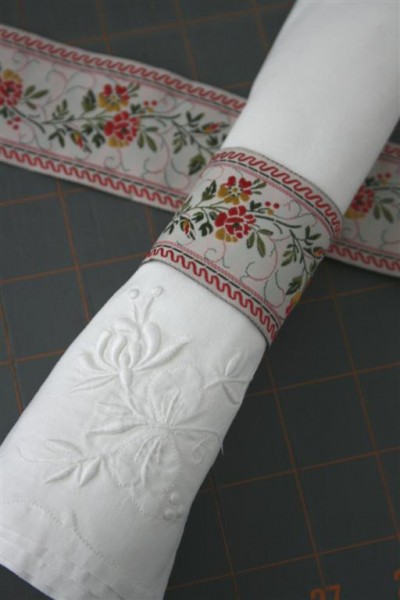 I was about to make a whole bunch of them when another idea struck.  I have a bunch of felt laying around from other projects… why not put it to use?  And so I went to work, and soon this was what I had: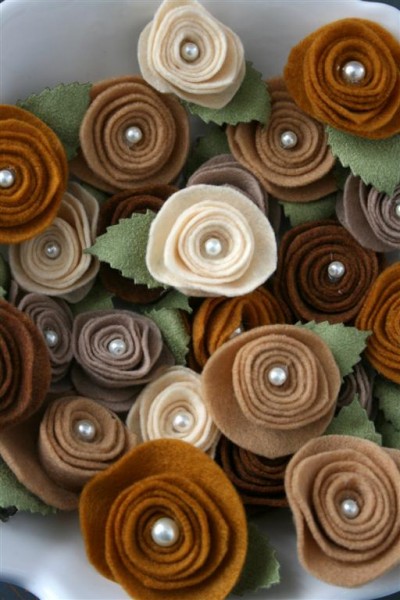 Lots of brown felt flowers!  And on the backs: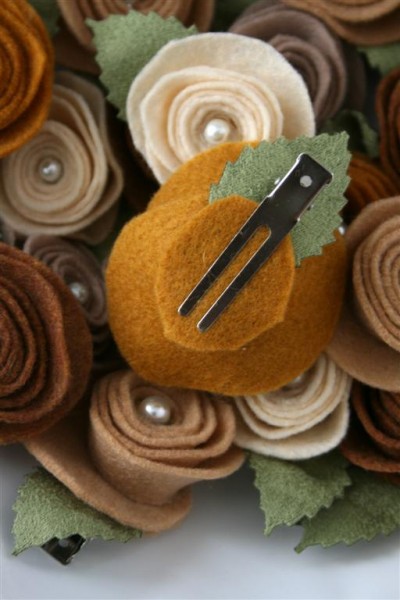 To make the flowers you can find a

felt rosette tutorial here

.
After I'd made the flowers I whipped up some simple napkin rings using more brown felt.  I cut strips about 5 1/2 inches long and used pinking shears to cut the sides.  They're about 1 1/2 inches wide.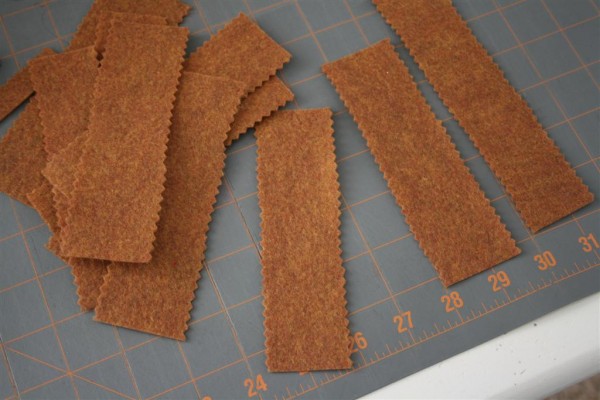 Simply fold them in half lengthwise and sew the ends together (right sides together, of course):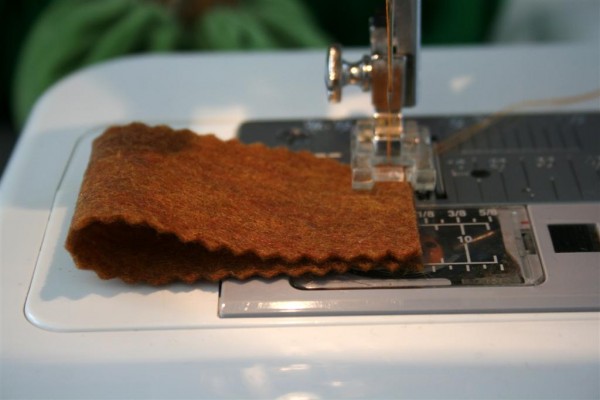 After sewing, trip threads and turn right side out.  It should look something like this: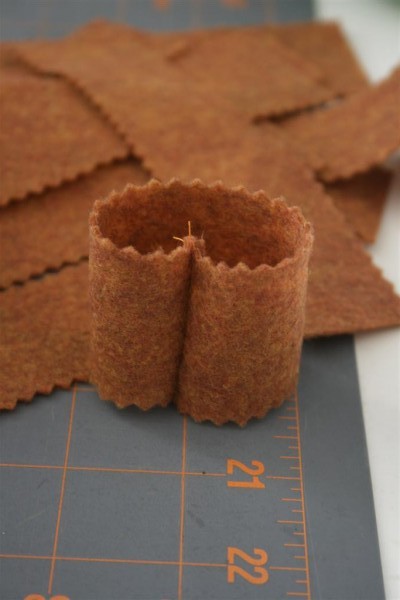 Insert a napkin in the ring…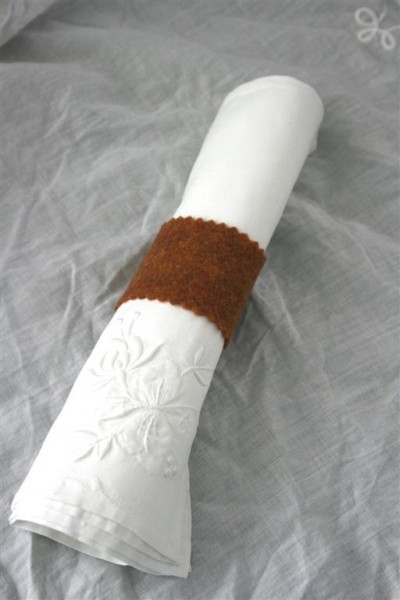 Then you just clip the flower onto the napkin ring and you're done!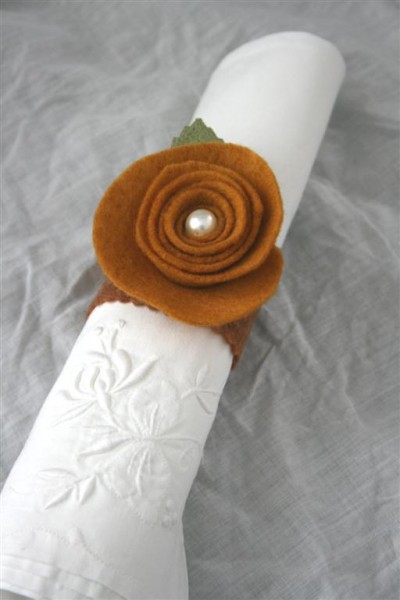 It's also easy to add a tag to the clip.  You can assign seats this way or simply express a sentiment.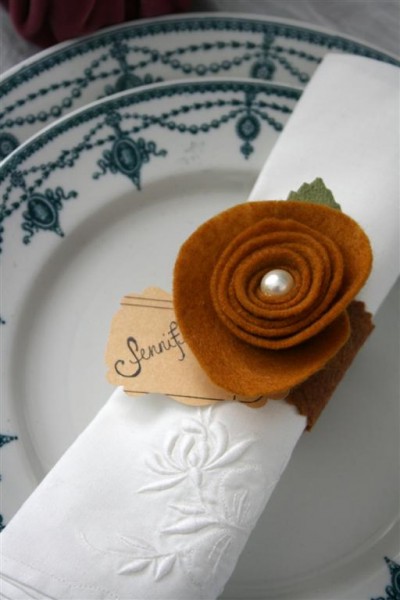 Why did I put the felt flowers on a clip instead of gluing them to the napkin ring?  I'm not sure, exactly, except that I thought it would be fun.  I guess it sounded like a fun surprise to be able to re-use the flowers, or send them home with our Thanksgiving guests as a little favor.  Doing it this way certainly got the attention of my girls, and one little helper in particular!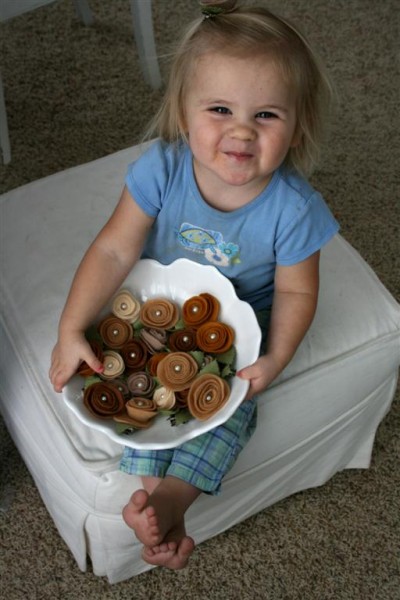 I love the way the various shades of brown work together and am excited to see them on our Thanksgiving table.  I also wouldn't mind it if I see some of this after our meal: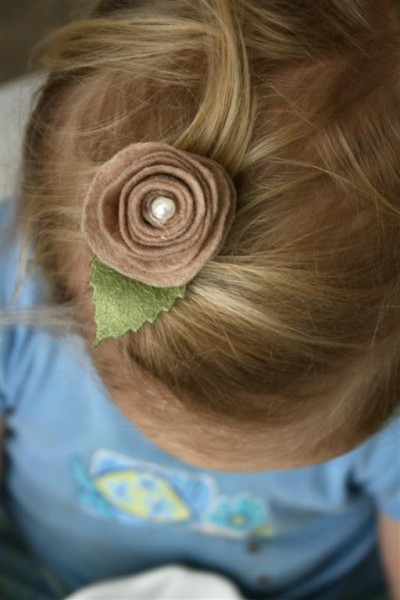 And so, using materials I had on hand I was able to make two dozen new napkin rings for Thanksgiving dinner.  I'm enjoying the less-traditional shape (a flower) with more traditional fall colors.  I hope our guests enjoy them, and I particularly hope my nieces are happy with them.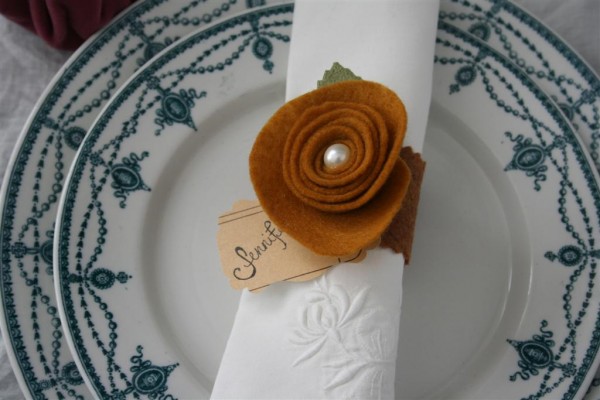 Can you believe Thanksgiving is tomorrow?  Where did November go?  I've still got SO MUCH work to do… I'm crossing my fingers I'll get it all done.
Jennifer