Rin Quilt: A finished quilt top
My Rin quilt top is completed and I am pleased.  These blocks were enjoyable to stitch and went with me as my hand sewing project for many months and to many places,

including the beach

.  I love how unique this quilt pattern is with it's simple yet bold design.  I enjoyed mixing the various sizes of scallops and circles in my blocks.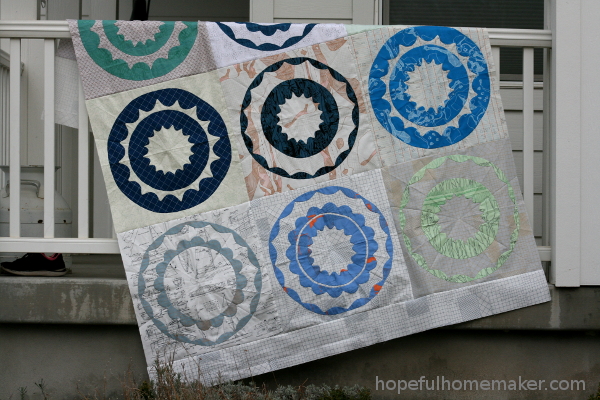 As I've noted before, this is a

quilt pattern by Carolyn Friedlander

.  I have made many of her patterns in the last year or two, including:

Catenary,


Collection

,

Botanics

, and

Aerial Grove

. All of these quilts are applique, so I hand stitched each one until it was time to join the blocks together with my sewing machine.  The Rin quilt was no different.  I enjoyed selecting fabrics from my stash to use in this quilt, including many Carolyn Friedlander prints I had saved.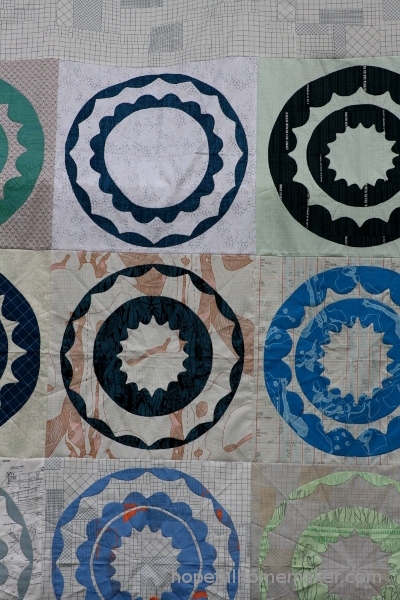 Sewing concave circles is quite easy for me and I am usually happy with the outcome.  Convex curves are another story.  I struggle more with my applique skills on the convex curves, so this project was both challenging and relaxing at times.  I still have much to learn about needle turn applique!  Carolyn's pattern writing style is unlike most other patterns I've used.  It takes focus to understand the instructions but execution is simple.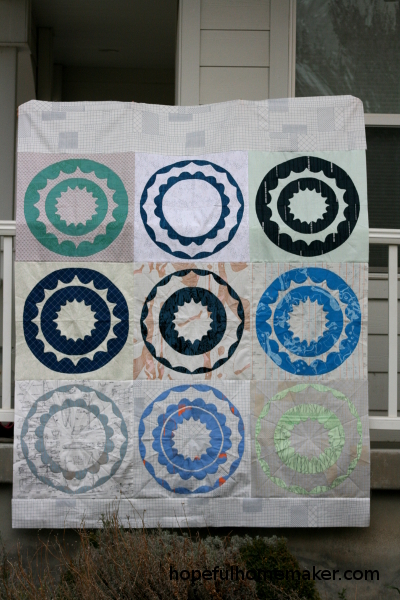 I find I spend a lot of time waiting in the car for my children, especially before and after their sports events, and it is nice to have something I enjoy doing while I wait for them.  It also helps me avoid feeling impatient with coaches who never end on time!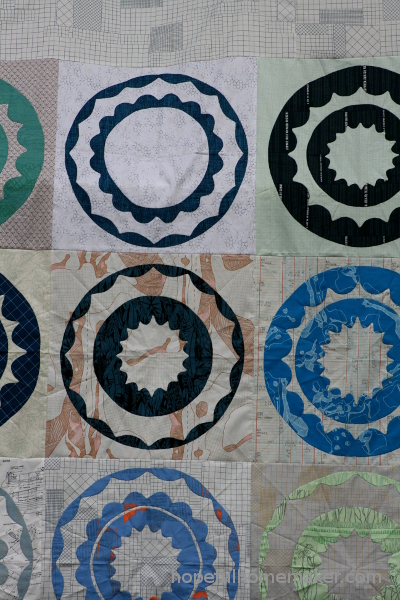 This will be fun to quilt!  I was originally unsure of my plan but I have decided that straight line quilting would look great with this pattern.  I look forward to finishing it on my new

Juki TL-2010Q machine

which quilts like a dream.
-Jennifer