Stand Quilt Option Two
I shared the

Stand Quilt

, my

newest quilt pattern

, as well as my thoughts behind it, last week.  Today's quilt is the Stand Quilt option two, which is the Stand Quilt pattern made without the small blocks as side borders.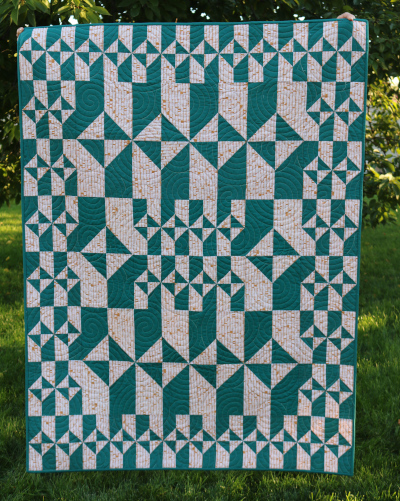 It's smaller (48″x64″), but equally dynamic.  This quilt is a lot like my Hunter's Star patterns (

here

and

here

) that you can make with just two fabrics.  Color placement and other steps are simple with only two!  The design is also great for any gender.  A great choice for social sewing, you can get everything cut, and then sew the same blocks without too much thought.  I like taking projects like this to retreats or sew nights with friends.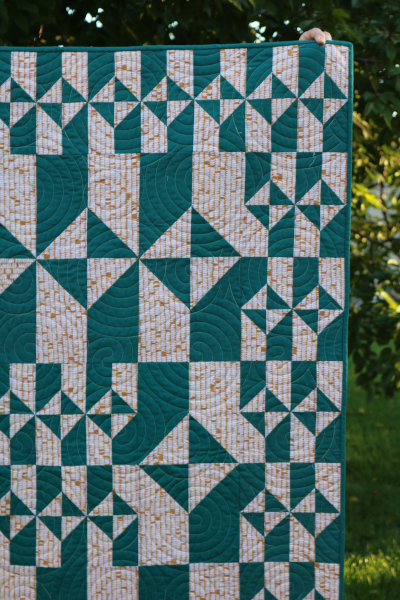 I made this version with a lovely, deep green, called Everglade by Kona.  It's paired with a print from Carolyn Friedlander. Her fabrics and patterns appear often in my studio!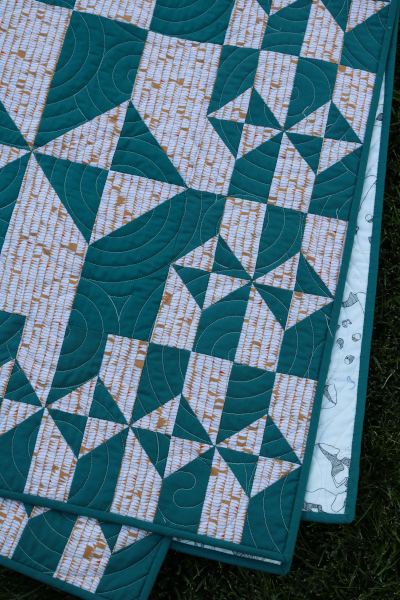 In fact, you see a peek of another print of hers on the back.  I sent this one to Melissa at

Sew Shabby Quilting

, and she chose a fun swirl pattern.  The same green binding finishes it off nicely.
The Stand Quilt option two is a nice thing to have, since it makes the quilt such a fast finish.  I'll probably make one or two more as gifts before Christmas.  This smaller version requires just 2.5 yards of each fabric, plus 1/2 yard more for binding.  So fabric selection is a breeze.  While I'm a huge advocate of auditioning ALL the fabrics to find the perfect one when designing my quilts, I do love making them when it's simple, too.  A quick decision and you're off!  I'd like to make one with a juicy floral as one of the fabrics.
So that wraps up my introductions for the

Stand Quilt pattern

.  The Resolute pattern collection is coming along.  You've seen

Awake

(with a

second version here

), and

Arise

(

another one here

),

Stand

(with side borders) and this Stand quilt option two.  Listen and Serve patterns are underway.  Look for them soon!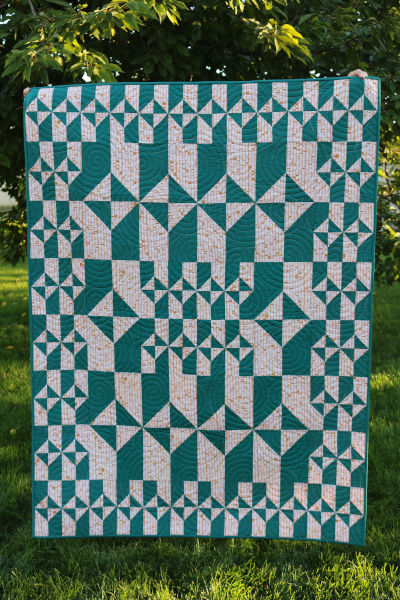 Happy Sewing!